Fotis Dulos, who is charged with the murder of his estranged wife, Jennifer Dulos, failed to get his $6 million bond reduced Wednesday, while his girlfriend, charged with conspiracy to commit murder, saw hers lowered.
Dulos, 52, was arrested and charged Tuesday with capital murder, murder and kidnapping, in connection with the disappearance of Jennifer Dulos who was last seen in Connecticut on May 24.
During his arraignment Wednesday, his attorney, Norm Pattis, said the $6 million bail was "excessive." The judge would not lower it, but reduced Dulos' girlfriend Michelle Troconis' bond from $2 million to $1.5 million.
A Connecticut lawyer, Kent Mawhinney, a close friend of Dulos, was also charged with conspiracy to commit murder and is being held on a $2 million bond. Mawhinney's name appeared on alibi scripts written by Dulos and Troconis, and he gave wavering statements to police about where he was May 24, 2019, and what contact he had with Dulos that day and the day before, according to Dulos' arrest warrant.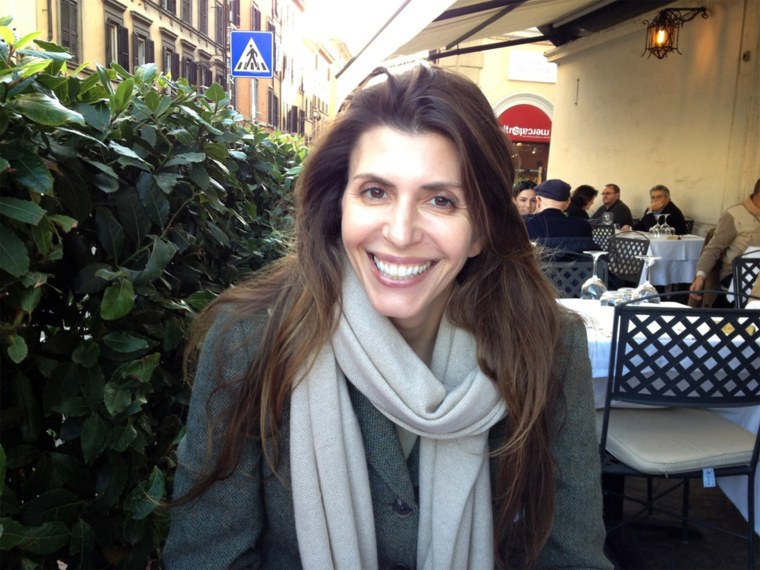 The judge also would not lower Mawhinney's $2 million bail, saying the lawyer had evaded police even though he knew there was a warrant for his arrest. If he is released on bond, he must wear a GPS monitor and submit any passports.
If he posts bail, Dulos will be on house arrest, the judge ordered. He is to not have any contact with his five children, his mother-in-law, who is taking care of the children, or the family's nanny.
That nanny, Lauren Almeida, provided police with information allegedly connecting Dulos with his wife's disappearance that had not been released by police before his arrest Tuesday.
She is the person who told police that Dulos never entered Jennifer Dulos' home during a May 22, 2019, visit with the children. Still, his DNA was found on the kitchen sink of her house after Jennifer Dulos' disappearance, along with her DNA and a blood-like stain, investigators have said.
Almeida also told police that when she arrived at Jennifer Dulos' house on May 24, she found her employer's handbag on the floor and an uneaten granola bar and a mug of tea on the counter. Stranger still, the nanny noticed there were no more paper towels on the roll, and when she went to replace them, realized 10 rolls out of the 12-pack she had placed in the pantry the night before were gone.
"I sat there and wondered what had happened last night that they used 10 rolls of towels," she told police.
Almeida never heard from Jennifer Dulos again. "My first thought was that Fotis did something," she told investigators. Dulos never "showed any concern about the fact that Jennifer was missing," Almeida told police.
She also meticulously detailed what was missing from Jennifer Dulos' garage, since she had placed most of the items there. She said a cleaning bucket was absent, along with camping pillows. Dulos was caught on surveillance video ditching a pillow on a public street. A homeless man later told detectives that he saw the pillow, and it was covered in blood.
Police have previously revealed that Dulos was also seen, with Troconis, on surveillance video trashing items that had his wife's blood and his DNA in garbage cans in Hartford. Cellphone data indicated Dulos drove back and forth to work, then went to Hartford with Troconis, where the pair stopped at 30 locations within a 4-mile stretch.
According to newly released evidence, among the items in the bags were zip-ties, a shirt and a bra, and various cleaning tools all with Jennifer Dulos' DNA on them, in addition to a glove with Dulos' DNA on the interior.
Police also discovered Dulos ditched license plates that had previously been registered in his name, but which he had altered to show different numbers.
Troconis, in her first interview with police, stuck "nearly verbatim" to alibi scripts prepared by the couple that police found in Dulos' house. But in subsequent interviews, her story changed, according to Dulos' arrest warrant, particularly when investigators confronted her with evidence.
"When Troconis was told that Dulos had killed his wife and involved her in the cleanup, she responded by saying, 'That's like even worse. I hate him because of that,'" the warrant said.
"But I was cleaning the house. I wasn't cleaning Jennifer," she continued.
The arrest warrant also said that days after Jennifer Dulos' disappearance, Dulos attended a barbecue, even though the host had advised him against it. At the party, the news broke that police had found garbage bags possibly related to the case. Dana Hinman, a longtime friend of Dulos who was at the party, told police, "Fotis watched the news story and eventually looked up at Michelle and sort of locked eyes with her for a second," the arrest warrant said. He then began making calls on his phone, away from the group.
Police noted in the arrest warrant that "Dulos has provided absolutely no cooperation to law enforcement in their investigation into Jennifer's disappearance."
Prior to his three separate arrests in connection with his wife's disappearance, Dulos showed up three hours late for a meeting at the New Canaan Police Department.
He willingly handed over his phone to an officer, but when the officer indicated to him and his lawyer that he had secured the phone and prevented any altering of history, Dulos and his lawyer left the station.
A warrant was issued for Dulos' phone later that day. The New Canaan officer was initially able to unlock the phone to secure the data with a four-digit passcode Dulos provided — 0-0-0-0.