Fotis Dulos, who is charged with murder in connection to the disappearance of his estranged wife, Jennifer Dulos, once tried to run her over with a car, the family's nanny told police, according to newly released search warrants.
The nanny, Lauren Almeida, told police that "at least several times" she had witnessed "an altercation" between Jennifer and Fotis, who were locked in an ugly divorce battle.
Jennifer, who has been missing since May 24, filed for divorce in June 2017 after about 13 years of marriage. In trying to gain custody of the couple's five children, she wrote: "I am afraid of my husband. I know that filing for divorce, and filing this motion will enrage him. I know he will retaliate by trying to harm me in some way."
That same month, Almeida said she ran outside when she heard Jennifer crying. Jennifer told her "that her husband tried to hit her with his vehicle and she needed to jump out of the way," the nanny told police according to the warrants.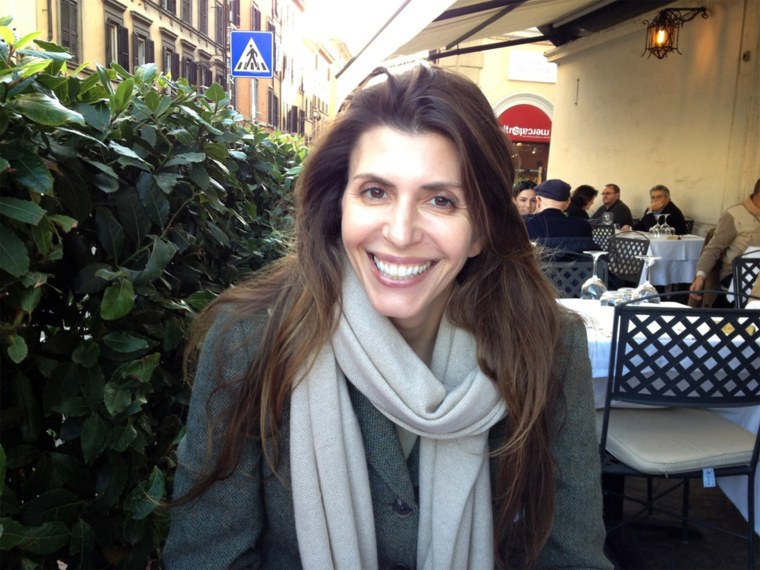 Almeida also told police that during the summer of 2017, Fotis was chasing Jennifer through the house. When Jennifer locked herself in her bedroom, he "kept pounding trying to open it" until he realized Almeida and one of his children were also in the room, the nanny told investigators.
Police were not called in that incident, but Jennifer called police in August of 2017 after a dispute with her husband in which he told her she "belongs in an asylum,' according to the search warrants. No arrests were made.
Fotis also called police that summer — once to report that Jennifer had stolen from him when she left the family's home in June, and another time, also in June, to report his children missing. Police determined there was nothing wrong in both cases.
At the end of that same month, police took an unregistered handgun from Fotis.
In March of 2019, "a friend of Fotis Dulos had reportedly made arrangements to receive the Glock," the search warrants said. "The exact status of the firearm is currently undetermined."
Dulos, 52, was arrested and charged in early January with capital murder, murder and kidnapping.
His girlfriend, Michelle Troconis, 45, was charged with conspiracy to commit murder. A Connecticut lawyer, Kent Mawhinney, a close friend of Fotis Dulos', was also charged with conspiracy to commit murder.
Police said they have evidence that proves Fotis Dulos was "lying in wait" at Jennifer Dulos' home the day she disappeared. But he told NBC's "Dateline" in September he did not have anything to do with his wife's disappearance and believed she was still alive.
Police have previously revealed that Dulos was seen, with Troconis, on surveillance video putting items that had his wife's blood and his DNA on them in garbage cans in Hartford. Among the items in the bags were zip-ties, a shirt and a bra, and various cleaning tools, all with Jennifer Dulos' DNA on them, in addition to a glove with Dulos' DNA inside it, police said.
Fotis' attorney, Norm Pattis, shared his reaction to the newly released search warrants, which are more than 400 pages long, on Wednesday.
"A preliminary review of the warrants leaves us relieved and saddened. We're relieved that there is nothing we didn't expect or haven't heard about— saddened because it's obvious the state police really have no idea what became of Jennifer. This remains an open case in our view," Pattis said.
In response to allegations that Dulos tried to run over his wife with a car, Pattis said: "I'd like to see a statement under oath to that. Mr. Dulos categorically denies this gibberish. It is insinuations such as this that makes us want a trial sooner rather than later. This has to stop."
Fotis' mother, Kleopatra Dulos, 77, was killed in 2010 after the family's nanny at the time ran her over with the family's Land Rover.
According to an Avon Police Department report from the time, Kleopatra Dulos suffered internal bleeding at the hospital and died shortly after she was run over.
Fotis Dulos told police he was in Italy at the time, but his mother had been in poor health before she was struck and had cracked her head after falling down a flight of stairs months earlier. He said his mother had no assets of note, no will and testament, and he "had no reason to suspect that the incident was anything but an accident."