INKSTER, Mich. — A 116-year-old woman deemed the world's oldest person has died in Michigan.
Jeralean Talley died Wednesday at her home in the Detroit suburb of Inkster. Her daughter, Thelma Holloway, confirmed the death.
Holloway said Thursday her mother was recently hospitalized and treated for fluid in her lungs, but was grateful to return home, "just where she wanted to be."
Talley turned 116 last month. She celebrated at her church and a local office of the Michigan Department of Health and Human Services.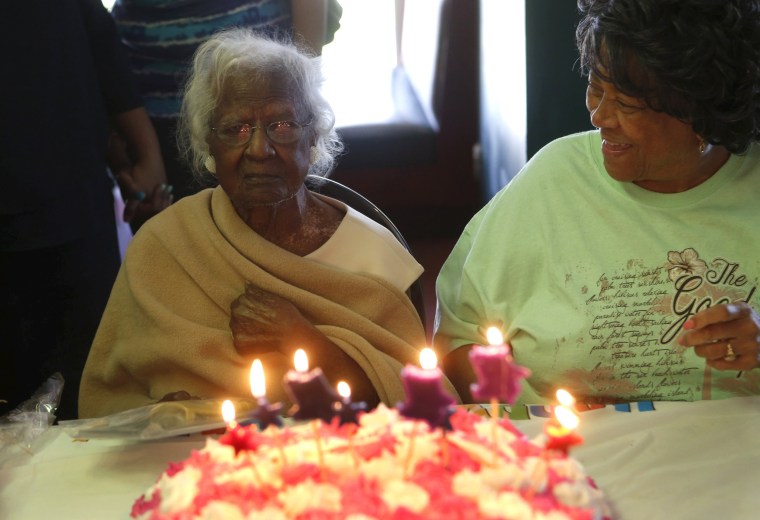 The Gerontology Research Group considered Talley to be the world's oldest person, based on available records, followed by Susannah Jones of Brooklyn, New York. The group says Jones turns 116 in July.
Talley was born in Montrose, Georgia, in 1899. Her husband died in 1988, at age 95.