Liberty University is ending a ban on firearms in residence halls, the president of the conservative evangelical Christian school announced Wednesday.
The change in policy, said Jerry Falwell Jr., is aimed at keeping the Virginia campus safe from terrorist attacks such as the recent mass shooting in San Bernardino, California.
"I take very seriously my responsibility to keep you safe in an increasingly dangerous world," Falwell told a crowd of several thousand students, The Washington Post reported.
Liberty University has allowed students, faculty and staff who have gun permits to carry concealed weapons since 2011. Firearms have been allowed everywhere on campus except for in residence halls.
Related: Liberty University President Jerry Falwell Urges Students to Carry Guns
On Friday, in the wake of the San Bernardino massacre that killed 14 people, Falwell urged students to take a concealed weapon permit class that the university offers for free and legally carry their guns on campus.
"I've always thought, if more good people had concealed-carry permits then we could end those Muslims before they walked in killing ... Let's teach them a lesson if they ever show up here," Falwell said on Friday, a remark that was met with stark backlash online.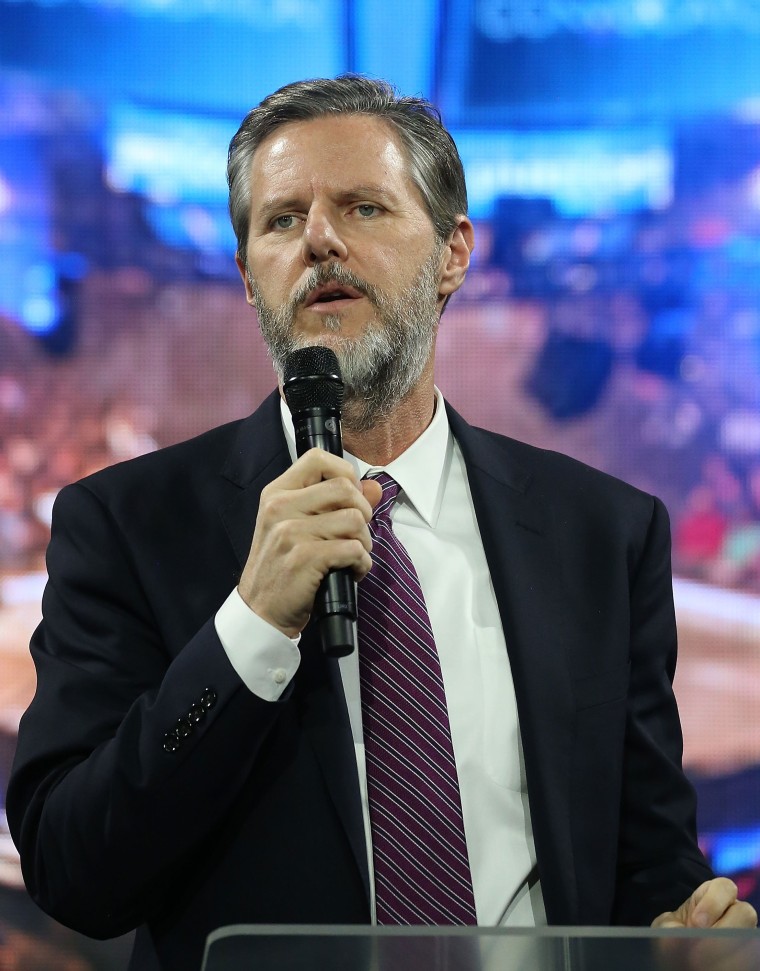 In order to obtain a concealed-carry permit under Virginia law, a resident must be at least 21 years old. About 950 people at the Lynchburg school currently have concealed-carry permits, Falwell said, and hundreds more have signed up for the training course in the last several days.
As he made his announcement Wednesday, Falwell had a pistol with him, which he later showed to a reporter, The Washington Post said.
The decision to allow weapons in dormitories came after he received an overwhelming number of messages from the campus community 14,000 students following Friday's speech, Falwell said. Some permit-carrying students expressed to him that they were worried that if their weapons were stored in their cars in parking lots, that was too far away from their dormitories, should they need them.
"So we're making that change at your request," he said, adding that Liberty's board will lift the ban in the coming days.
"We must also look out for each other, report suspicious activity and be alert," he said.