Jerry Heller, the recording impresario who helped N.W.A. bring West Coast rap acts to worldwide fame, has died at the age of 75, the band's co-creator, Ice Cube, confirmed Saturday.
Heller died Friday night at a hospital in Thousand Oaks, Calif., the Ventura County coroner's office said, according to NBC Los Angeles. No official cause of death was reported, but Heller's cousin, Gary Ballen, told The Associated press that Heller suffered a heart attack while driving.
Heller worked with many world-famous performers — like Elton John, Pink Floyd, The Who and Journey — before he hooked up with Eazy-E in the 1980s to co-create Ruthless Records.
Eazy-E's band, N.W.A. — featuring Dr. Dre in addition to Ice Cube — reshaped popular music in 1988 with its explicit, confrontational album "Straight Outta Compton," which brought gangsta rap to a worldwide audience.
The band's story and infighting were recounted last year in the movie of the same name. Heller — who left the band, as did some of its key members, in a dispute over royalty payments and Heller's management — was played by Paul Giamatti.
Related: Making 'Straight Outta Compton': From the Streets to Silver Screen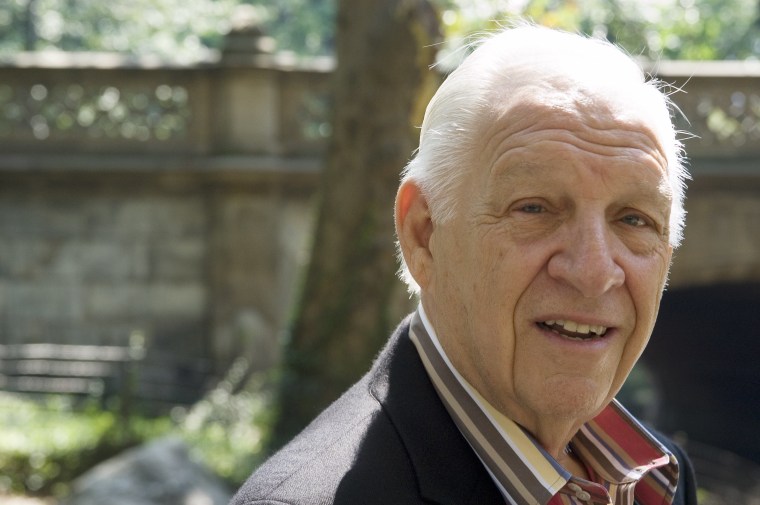 The movie angered Heller, who claimed it portrayed him as the villain of the story. His $110 million libel lawsuit against Dr. Dre, Ice Cube and studio NBCUniversal was unresolved at the time of his death. (NBC News is a division of NBCUniversal.)
In an interview Saturday morning with NBC station WDIV of Detroit, Ice Cube — who was scheduled to perform Saturday night at Chene Park — acknowledged that the band's members had a deeply contentious relationship with Heller.
"We've come a long way, and you know, the passing of Jerry Heller is a thing, that's a part of life," he said. "We're all going to definitely reflect on our time with Jerry, our ups and our downs."