A son of Jerry Sandusky — the former Penn State assistant football coach convicted of molesting a string of boys — was charged Monday with asking minors to send him nude photos and perform a sex act, prosecutors said.
Jeff Sandusky, 41, was suspended from his job at the State Correctional Institution in Rockview, Pennsylvania, and held in lieu of $200,000 bail. His attorney did not immediately return a call for comment.
An attorney for Jerry Sandusky — who was convicted of 45 sex abuse counts in 2012 and is serving up to 60 years in prison — said he had only just learned of the charges against the son.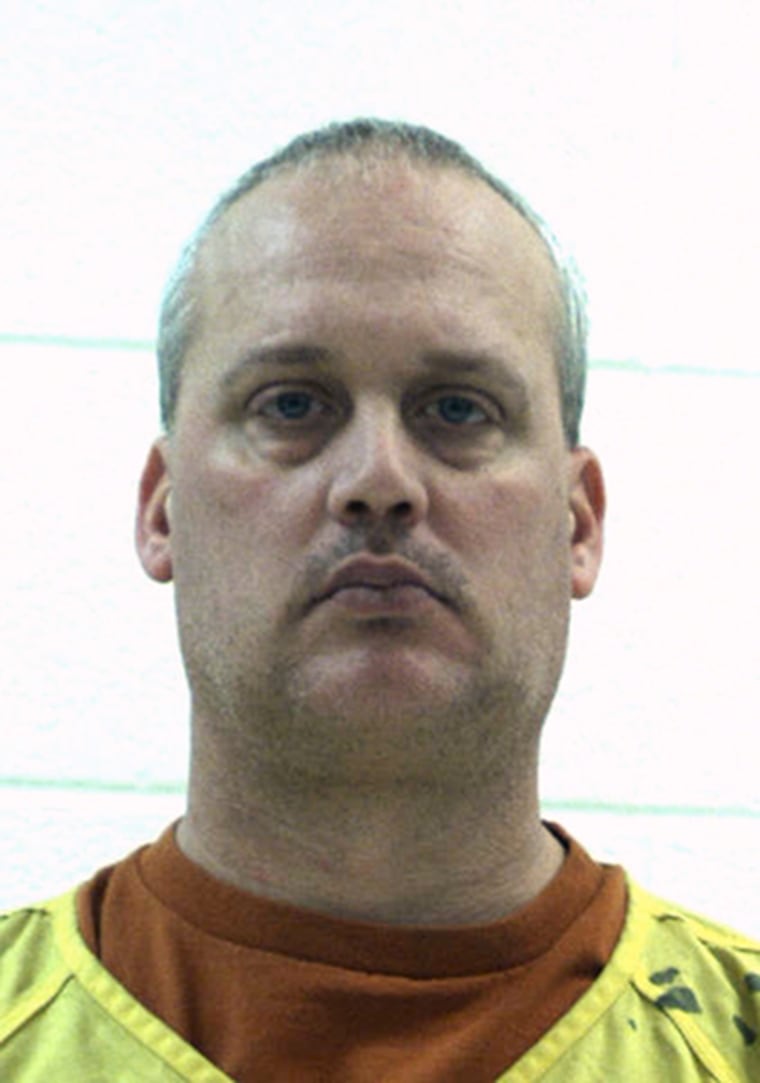 The two victims, according to court documents, were minors with whom Sandusky had daily contact. In March, he allegedly asked one of them in a text message to send him nude photos.
After he was rebuffed, he asked the victim to erase all of the text messages and said they needed to talk, court documents show.
"No we don't need to talk and we aren't going to," the victim texted back.
"You did what you did and I'm not going to give you a chance to try to justify it. You literally tried to guilt me into doing it and you even told me specifically what I 'needed' to do. You know who does that? Rapists and abusers… I don't know how many times I need to tell you no and to stop before you get it."
Sandusky also solicited the second victim, a 16-year-old girl, for oral sex in 2013, prosecutors said.
He was charged with 12 felonies and two misdemeanors, including solicitation of sex acts and child pornography, unlawful contact with a minor and corruption of a minor. There is no accusation he physically molested either victim.
Jeff Sandusky is one of six children adopted by Jerry and Dottie Sandusky. Another son, Matt, has said that he was sexually molested by his father for years.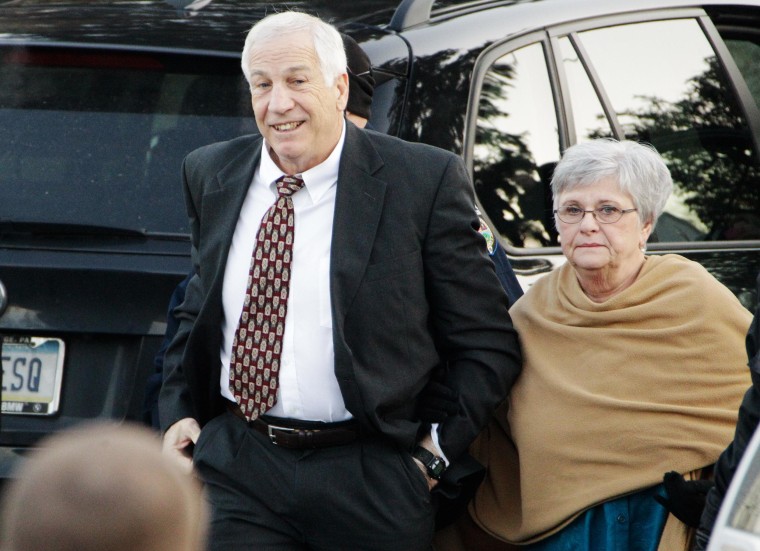 On Monday, after the arrest was announced, Matt Sandusky lashed out at his brother Jeff, who had stood by their father through the trial and after his conviction.
After his brother's arrest, Matt Sandusky told NBC News that if the allegations are true "he deserves the maximum of whatever sentence the judge will give him."
"He should not see the outside of a prison cell for the rest of his life if these allegations are true," Matt Sandusky said.
"These people need to be stopped. Human beings need to rise up and say, Enough is enough," he added. "We want to pretend it's not happening here because Jerry Sandusky was a one-off predator...That's not the reality.
"We need to take a stance and say our priority is protecting children. And we will do everything we can until that happens."
In an interview with the sports site Bleacher Report in 2015, Jeff Sandusky defended his father against the sex abuse allegations, including those leveled by his brother.
"Matt is truly a good person," Jeff was quoted as saying. "I care for him. I do. And I want the best for him. But this is bull. My dad is innocent. I can guarantee you that. He's innocent."
"Dad himself says he had boundary issues, meaning that he'd put a hand around your shoulder, he'd have his hand on my leg," Jeff said in the interview.
"Can that be taken the wrong way? Yes, and I get it. But he was not doing it to be a creeper, a perv. No, he was doing it to say I care about you."
In August, Jerry Sandusky took the witness stand for the first time in an attempt to get his conviction overturned, denying he had ever had sexual contact with a child.
"That is disgusting and dirty, and something that I never would have thought of and something that I never did with anybody," he said.
Sandusky's latest appeal is still pending.