A shooting at a kosher grocery store in Jersey City on Tuesday is being investigated as a "potential act of domestic terrorism fueled both by anti-Semitism and anti-law enforcement beliefs," authorities said Thursday.
Three people were found dead inside JC Kosher Supermarket after suspected shooters David Anderson and Francine Graham opened fire just before 12:30 p.m. in what police have said was a targeted attack.
The three people found in the store were Mindy Ferencz, 31, and Moshe Deutsch, 24, who were both members of the Hasidic Jewish community, and Douglas "Miguel" Rodriguez, 49, an immigrant from Ecuador. Jersey City Police Detective Joseph Seals was also killed after encountering the shooters in a cemetery prior to the attack at the store.
New Jersey Attorney General Gurbir S. Grewal said at a news conference Thursday that investigators found social media pages believed to belong to Anderson, 47, and Graham, 50, that "purport to espouse certain viewpoints."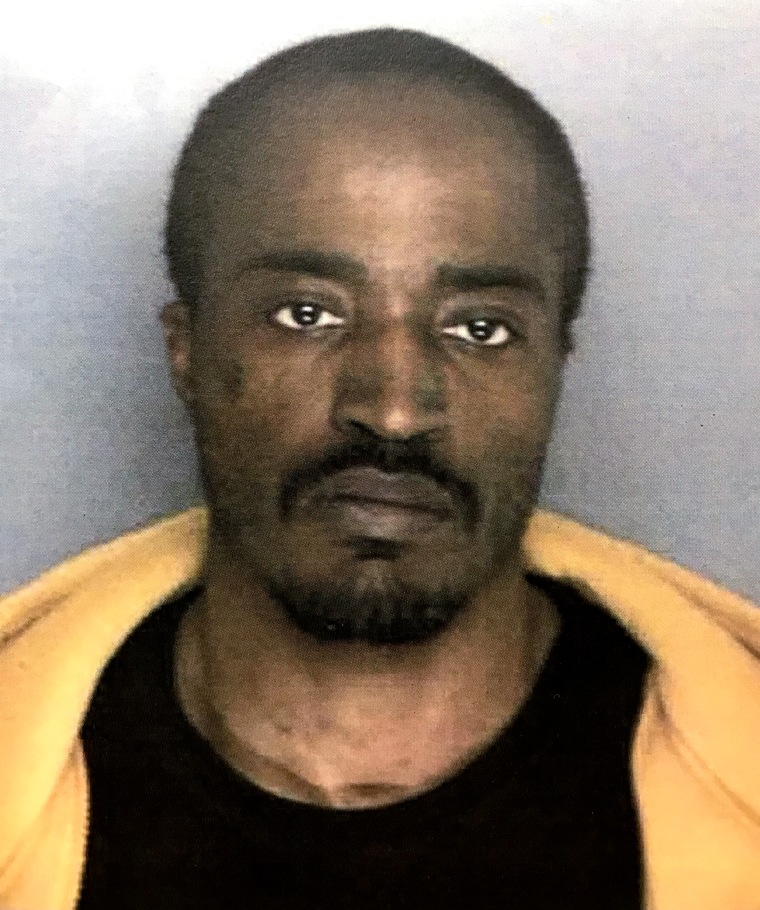 He said investigators believe Anderson and Graham "held views that reflected the hatred of the Jewish people as well as the hatred of law enforcement," and that they expressed interest in the Black Hebrew Israelite movement, whose members believe they are descendants of the ancient Israelites.
"We are still working to determine how they selected their particular targets for these attacks, specifically both the JC Kosher Supermarket and Detective Joseph Seals," Grewal said.
At about 12:20 p.m. on Tuesday, Anderson and Graham fatally shot Seals in a cemetery and then got into a U-Haul van and drove about a mile away to the supermarket.
Grewal told reporters at a news conference on Wednesday that the shooters parked across the street from the store, and seconds later Anderson exited the driver's side of the vehicle armed with what investigators believe was an AR-15.
He began firing at the market immediately, Grewal said. Graham then got out of the van and followed him inside.
What followed was an hourslong standoff and intense shootout between the police and suspects. It ended just before 3:30 p.m. when authorities used an armored police vehicle to break through the glass of the front door.
Grewal said it's believed that Anderson and Graham shot all three victims in the store "within minutes" of entering the market. A fourth person was shot but escaped and is recovering.
Both suspects were also found dead. Grewal said at Thursday's news conference that five firearms linked to the suspects were found, four inside the store and one which included a homemade silencer in the van.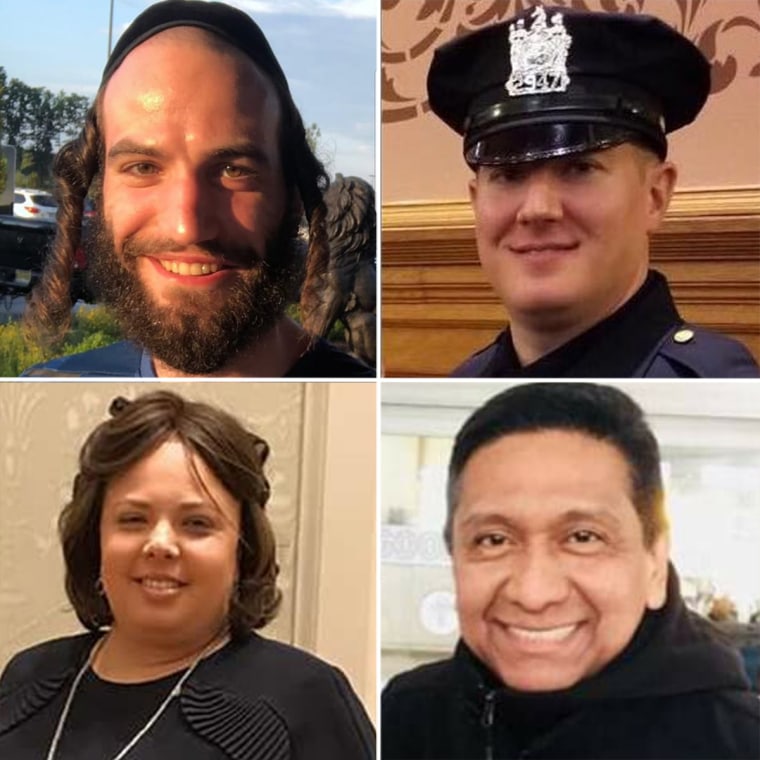 Two of the firearms were purchased by Graham at separate stores in Ohio, he said. Investigators are still working to determine a motive.
New Jersey state officials condemned the attack.
"The murder of innocent civilians because of their religious beliefs, and the murder of a police officer for the simple reason that he was a police officer, must be the wakeup call to those who fail to see or acknowledge the rising tide of hate here in New Jersey, and around the nation," said Gov. Phil Murphy in a statement.
Ferencz ran JC Kosher Supermarket with her husband. The market had become a center of a small but growing Hasidic community in the area.
Rodriguez had worked at the store about a year, according to his pastor, Williams Machazek. Rodriguez, who immigrated to the U.S. three years ago, regularly attended his church, Iglesia Nueva Vida, in Newark with his wife and teenage daughter, the pastor said.