Legendary 86-year-old jewel thief Doris Payne was sentenced Wednesday to 120 days of house arrest for stealing a $2,000 necklace — and banned from Atlanta-area malls.
"No shopping trips," the judge warned Payne, who politely said she would comply.
Payne, looking frail in an orange jail jumpsuit, pleaded guilty to a felony shoplifting charge stemming from her December arrest at the Perimeter Mall in Dunwoody, Georgia. She was sentenced to three years probation in addition to house arrest and prohibition to stay away from DeKalb County retail centers.
The octogenarian readily admits she made a career out of stealing jewels for six decades, waltzing into the finest shops from Paris to Pittsburgh and walking off with gold and gems — exploits that were chronicled in a Netflix documentary.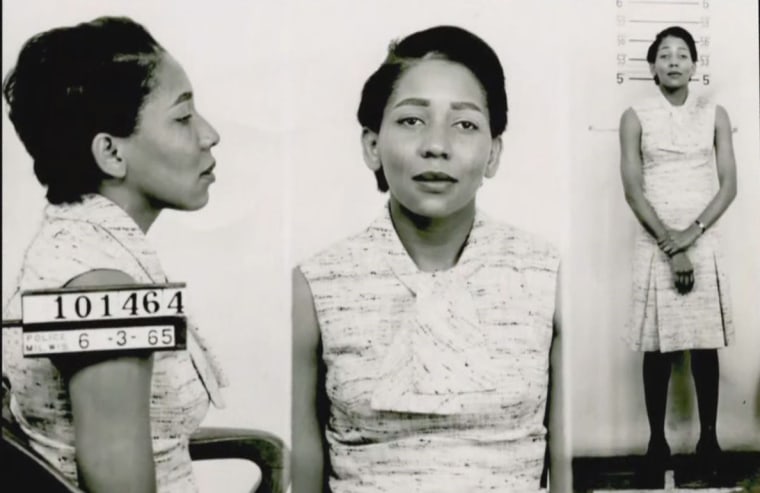 "I am a thief," she told NBC News in an interview after her December arrest.
At that time, she denied she had larceny in her heart when she went into the Von Maur store at the mall.
"I didn't go over there to take anything," she said then. "I was just killing time."
A saleswoman, who clearly had not seen the 2013 documentary "The Life and Crimes of Doris Payne," put a diamond necklace out on the counter and walked away, Payne said.
"She left it laying there," Payne said with a note of incredulity in her voice. "That's where I picked it up from."
Police said Payne put the necklace in her "back pocket" and tried to leave the store, only to be stopped by a security guard, who placed her under arrest.
In the December interview, Payne denied it.
"Didn't happen," she said.
In her telling, she never tried to exit the store; she was just wandering around inside when the guard stopped her. And, she said, there is no way she put that necklace in her back pocket.
"I didn't have a back pocket!" she said.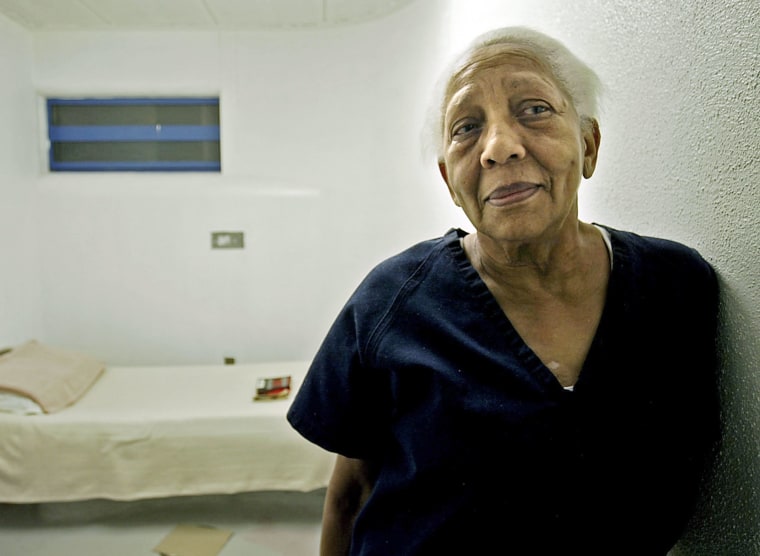 After her arrest, Payne was released on $15,000 bond. But she was taken into custody several weeks after she missed a court date because, she said, she was ill.
Payne, who says she has 20 arrests on her rap sheet and has been convicted twice in California since 2011, could have faced up to 10 years in the Von Maur case. Instead, she got time served under her plea deal and could be out of jail as early as Friday.