She had envisioned a nice day for a white wedding, but now a jilted Florida bride's dress is stained with all sorts of colors — and she couldn't be happier.
Kiley Manulak, of Tampa, was engaged for two years before her fiance sent her a devastating text: He didn't want to marry her. Crushed, Manulak decided there was only one thing to do: destroy her wedding dress.
So Manulak and her bridesmaids wore their dresses to the Color Fun Fest in Tampa, an event that combines electronic dance music and India's Holi Festival, where people throw brightly colored powder at one another. Manulak and her bridesmaids covered their pristine formal gowns in neon colors using the colored cornstarch at the festival, and Manulak then paraded across the stage in her dress.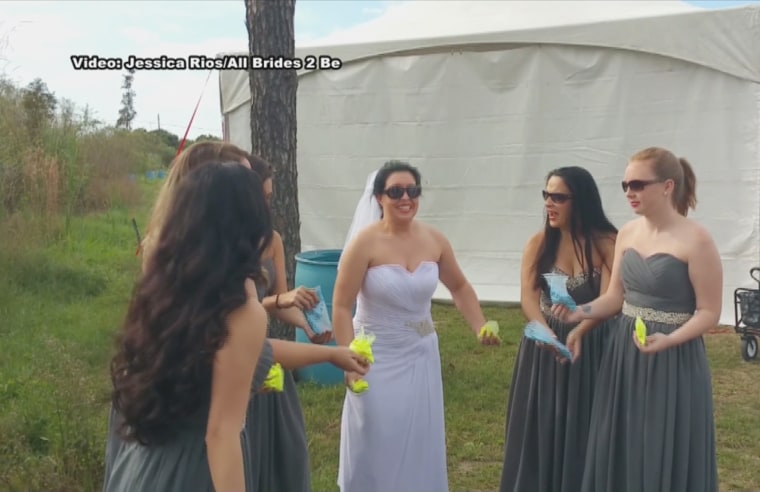 "It was actually very liberating. I didn't want to have a pity party, I just wanted to have fun with it," she told NBC affiliate WFLA.
Manulak said she was glad she ruined her dress, even though she never intended on doing so. She told WFLA, "I wanted to keep my dress. I wanted to maybe alter it or do something new with it, but I definitely didn't want to destroy it."
If the color comes out of the dress, Manulak added, she may sell it. Until then, she has a message for her former fiance: "Thank you for sparing me anything, any heartaches down the road, and thank you for letting me go so I can find true happiness."