Two barrel houses at a Jim Beam facility in Kentucky went up in flames late Tuesday, destroying tens of thousands of barrels of bourbon.
Crews were able to put out the fire in one of the structures, but the other kept burning into Wednesday morning. No injuries have been reported.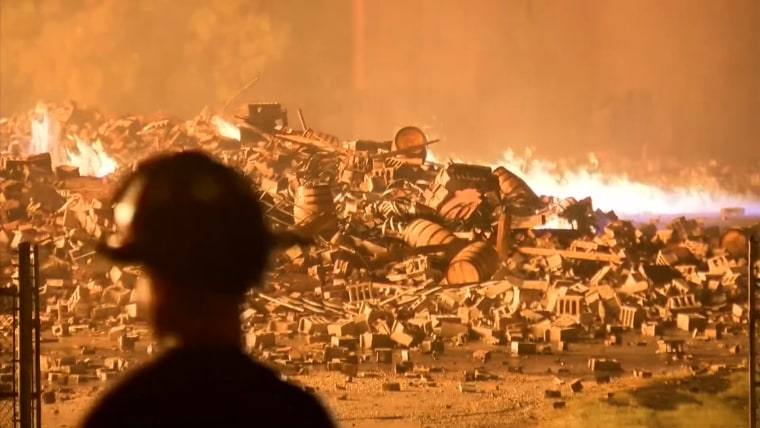 Beam Suntory, the company that owns the plant in Versailles, said 45,000 barrels "of relatively young whiskey" were lost in the blaze.
One of the rickhouses where barrels of bourbon are stored as they age initially caught fire, with the flames eventually spreading to the other nearby structure, authorities said.
"Initial reports are the fire resulted from a lightning strike, and we will work with local authorities to confirm the cause and to remediate the impacts," Beam Suntory said in a statement.
Beam Suntory, one of the world's largest producers of distilled drinks, said it operates 126 barrel warehouses in Kentucky that house approximately 3.3 million barrels of its brands.
"We are thankful that no one was injured in this incident, and we are grateful to the courageous firefighters from multiple jurisdictions who brought the fire under control and prevented it from spreading," the company said.