/ Source: Associated Press
Jim Bunning, a former Hall of Fame pitcher who went on to serve in Congress, has died. He was 85.
Bunning's death was confirmed by Jon Deuser, who served as chief of staff when Bunning was in the Senate. Deuser said he was notified about the death by Bunning's family.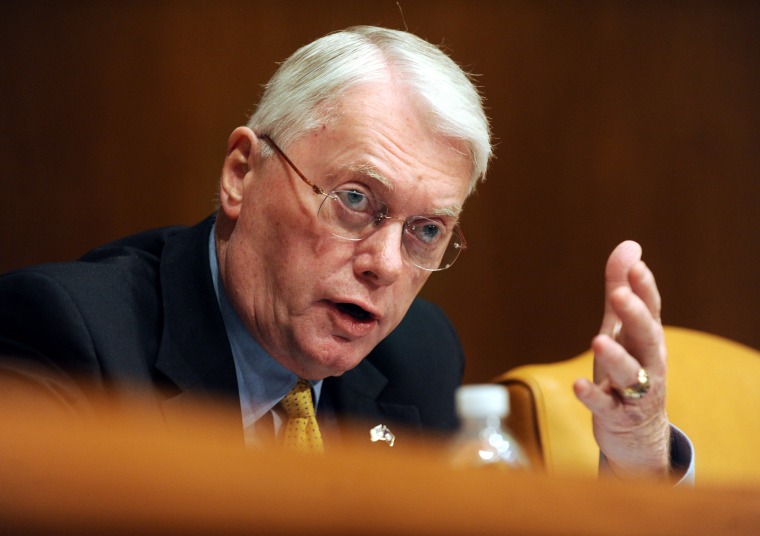 Bunning was one of only 18 Major League Baseball pitchers to throw a perfect game in the modern era. In the Senate, his ornery nature forced Republican leaders to push him to retire after two terms.
The Kentucky Republican also served 12 years in the U.S. House. He was a staunchly conservative voice in the Senate and a fierce protector of state interests such as tobacco, coal and military bases. He did not seek re-election in 2010.
The only member of the Baseball Hall of Fame to serve in Congress, Bunning was the second pitcher to record 100 wins and 1,000 strikeouts in the American and National Leagues.
Kentucky Gov. Matt Bevin remembered Bunning with a handful of tweets, calling him a "champion of conservatism and the embodiment of Kentucky's tenacious spirit" and remarking that he left behind "an incredible legacy of hard work, determination, and selflessness."
Senate Majority Leader Mitch McConnell, R-Ky., said in a statement that Bunning "rarely shied away from a new adventure."
"This Hall of Famer will long be remembered for many things, including a perfect game, a larger-than-life personality, a passion for Kentucky, and a loving family," McConnell said. "Elaine and I offer our sincere condolences to Mary and the entire Bunning family."
The worlds of sports and Kentucky politics mourned the loss.