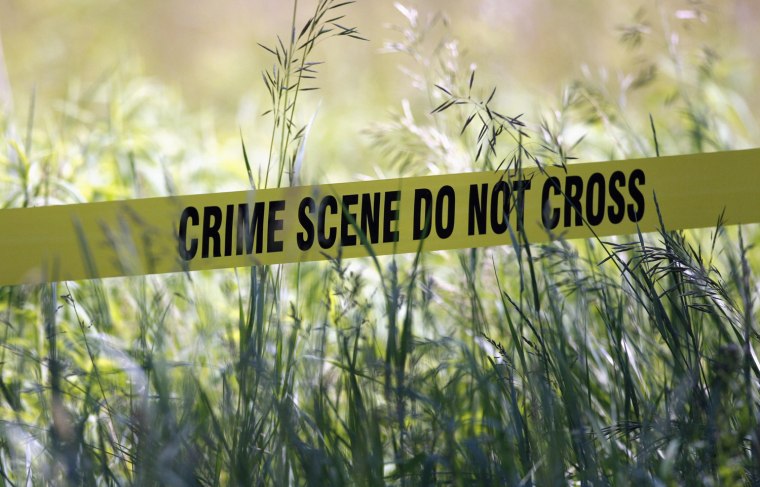 For a guy who's been dead since 1975, Jimmy Hoffa really gets around.
Through the years, tipsters have insisted the Teamsters boss — who vanished from a suburban Detroit restaurant — was laid to rest in the swamps of Florida, under the artificial turf of Giants Stadium and more than a dozen other spots.
Monday, the feds were digging up a field in Oakland Township, Mich., with new designs on finding Hoffa's remains and solving the mystery of his disappearance.
Here are some of the places where the labor leader has been rumored to be spending eternity:
Giants Stadium: A mob informant told the FBI in 1986 that Hoffa was killed by an Irish gangster in a Detroit suburb and buried in an end zone near section 107 of the football field. Stadium officials said they they dug four feet down while replacing artificial turf and didn't find any trace of Hoffa. The stadium was demolished in 2010.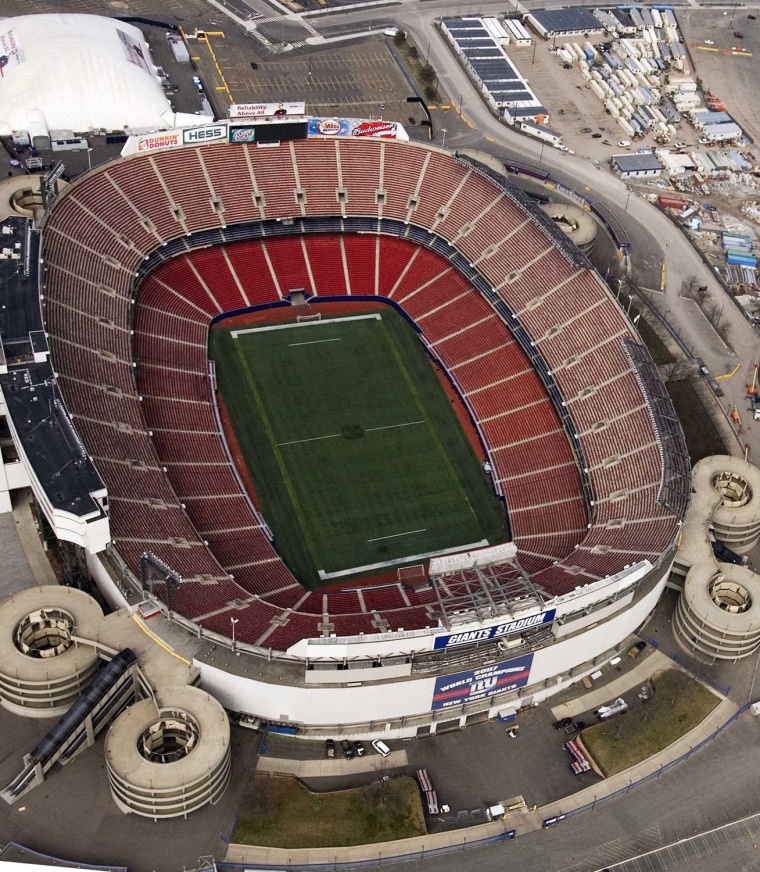 General Motors' headquarters: Hoffa's onetime driver, Marvin Elkind, told a Canadian journalist that a Detroit mobster revealed the final resting place in 1985 when he walked past the GM building, known as the Renaissance Center, nodded toward the massive foundation and said, "Say good morning to Jimmy Hoffa, boys."
Driveway in Roseville, Mich.: Acting on a tip, authorities used radar last September to inspect the driveway of a private home and saw something that made them want a closer look. Police drilled for soil samples but experts found no sign of human decomposition in the dirt.
Sheraton Hotel on Wilmington Island, Ga.: A Teamsters pension fund owned this property near Savannah when Hoffa vanished, so it's been dogged by rumors that he was laid to rest under the helipad. "It's had a colorful past," a developer who converted it into condos once said.
A dump in Jersey City, N.J.: Authorities spent several days in 1975 digging up a mob-linked waste facility after a tipster claimed Hoffa could be found there, a 55-gallon drum serving as a his coffin. They didn't find anything but animal bones.
Wexler's Tavern in Cleveland: The owner of the watering hole was doing some renovation work last month when he made an intriguing find: bone fragments and a matchbook from the Palm Desert Lodge in California, which had strong ties to Hoffa. But pathologists determined the remains were not human.
Florida Everglades: An ex-hitman who said he was Hoffa's bodyguard told a Senate committee in 1982 that Hoffa's body was ground up and stuffed in a steel drum that was then dumped in the Sunshine State's gator-infested wetlands.
A Japanese-made car: A 2006 book claimed that a convicted hitman confessed before his death that he knifed Hoffa to death, took the body to New Jersey, burned it in a steel barrel, dumped the remains in a car that was compressed into a hunk of metal and sent to Japan to be used in new vehicles, the Detroit News reported.
Incinerator in Hamtramck, Mich.: A Pennsylvania Teamsters official purportedly confessed on his deathbed that he flew to Pontiac, Mich., to collect Hoffa's body from his killers and then had it burned. The same source, Frank Sheeran, supposedly also told an author he shot Hoffa at a Detroit home, but blood found there in 2004 was not a match.
Pool in Hampton Township, Mich.: A convicted murderer who had already led cops to one body in his home claimed they could find Hoffa under an above-ground pool there. So in July 2003, a backhoe dug up the yard while the tipster watched in shackles, but nothing was found.
Tire-shredding plant in Hamtramck, Mich.: A 1978 book posited that Hoffa's corpse was disposed of at Central Sanitation Services, once owned by organized crime figures. The FBI said at the time they looked into that theory and discounted it.
Horse farm in Milford, Mich.: The FBI spent 14 days looking for Hoffa at the 89-acre Hidden Dreams Farm after a 75-year-old prison inmate who once worked there claimed he witnessed the burial. That story, like so many others, turned out to be a pile of manure.