Joaquin "El Chapo" Guzman, the Mexican drug lord and escape artist currently sitting in federal jail, has retained the high-profile lawyer who helped John Gotti Jr. avoid prison in 2005.
Jeffrey Lichtman, the New York defense attorney, confirmed to NBC News on Tuesday that he was now Guzman's lawyer. He said he had not filed a notice of appearance yet in Brooklyn federal court and was waiting to resolve a fee issue in the case.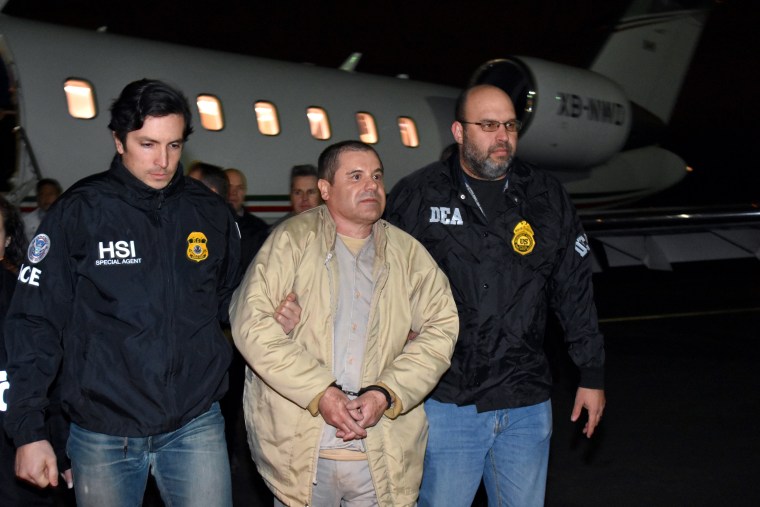 "We don't go into these cases with any hope other than the fact that we expect a fair trial," Lichtman said, adding, "My view has always been is that juries take their oaths very seriously and I do not doubt we will find a jury that will be willing to keep an open mind and listen to the evidence."
Guzman is currently jailed at the Metropolitan Correctional Center's Special Housing Unit in New York while awaiting a federal trial for a slew of criminal charges related to his time as the former leader of the Sinaloa drug cartel.
The cartel has been blamed for thousands of deaths and, at its peak, U.S. officials believed it to be responsible for up to half of the illegal drugs coming into the United States from Mexico.
The charges could keep Guzman behind bars for the rest of his life. A judge has set a trial date for April 2018.
The federal indictment charging Guzman seeks the forfeiture of $14 billion in alleged drug money, but Mexico's attorney general has previously said that U.S. authorities have not found "even one dollar" of those funds.
Guzman has thus far been represented by lawyers with the non-profit Federal Defenders of New York.
Those public defenders, Michael Schneider and Michelle Gelent, have asked the judge in the case to give the government a deadline to give their position on whether they'd seek to seize the money paid to private attorneys.
Lichtman said he hoped the fee issue was resolved "one way or another soon."
"We're getting there, nothing is quick in his case," he said.
A spokesman for the Brooklyn U.S. Attorney's office declined to comment on the case.
Lichtman is best known for helping represent John A. Gotti, the son of Gambino family crime boss John Gotti, in a case that ended with an acquittal of a $25 million securities fraud charge and a deadlocked jury on each of the remaining charges against him.
Lichtman said he would be working on Guzman's case with lawyer Marc Fernich, who also helped him in the trial of Gotti Jr.
Related: Who Will Defend El Chapo? Kingpin Still Searching for Mouthpiece
"We've got a lot of history, we've walked through a lot of fires together," he said of Fernich.
Lichtman has also represented rappers The Game and Fat Joe, and accused ecstasy smuggler Jacob Orgad.
He described the conditions Guzman has been living under while behind bars as "horrific" and "by far the worst" he had ever seen.
Guzman remains under extreme security and is in solitary confinement for 23 hours of the day.
"I've spent 100 hours with him and I haven't seen him but through glass with an interpreter sitting next to me," he said. "I have not shook his hand."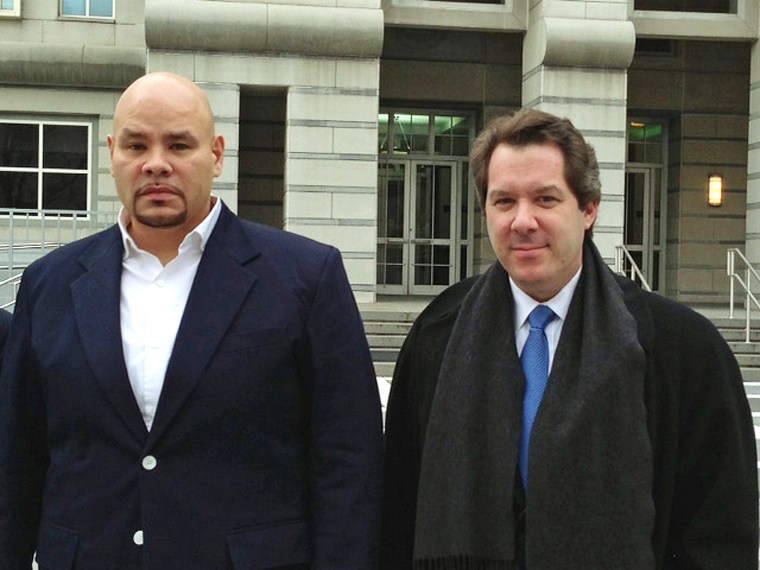 Guzman was extradited to the U.S. in January, a little more than a year after his capture for escaping a Mexican maximum security prison. He had escaped from prison in Mexico once before, in 2001.
Guzman has pleaded not guilty to 17 counts against him that span nearly a quarter-century.
Attorney A. Eduardo Balarezo told NBC News on Tuesday afternoon that he had also been retained by Guzman and was bringing on lawyer William Purpura.
"Since January when he arrived in the United States, Mr. Guzman has been held in what we consider inhumane conditions," he said while on his way to meet Guzman.
"He desires to get this matter to trial as soon as possible and we intend to defend him fully," he said.
Balarezo has previously defended Mexican drug cartel leader Alfredo Beltrán Leyva.
Court filings previously revealed in May that Guzman had met with at least 16 private attorneys in the three months prior. That same month, a judge ruled that Guzman could exchange pre-screened messages with his wife regarding hiring a legal team and how to pay them.
The jail were Guzman is currently housed is the same corrections center that once housed the elder Gotti and the 1993 World Trade Center bombing ringleader Ramzi Ahmed Yousef.