On the 10th floor of Manhattan's federal jail, drug kingpin Joaquin "El Chapo" Guzman has been auditioning lawyers.
Court filings reveal that the fearsome cartel boss and prison escape artist — who is currently represented by court-appointed public defenders — has met with at least 16 private attorneys in the last three months.
And his search for counsel who can help him beat complex charges that carry a mandatory minimum of life in prison isn't over. Just this week, a judge ruled that he can finally exchange pre-screened messages with his beauty queen wife about hiring a legal team and how to pay them.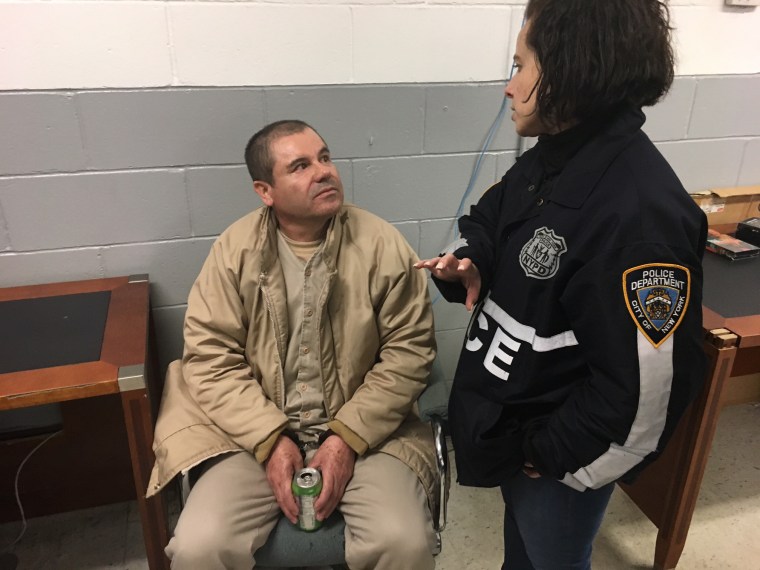 Among those who have met with Guzman is Richard Levitt, a highly respected Manhattan lawyer who has handled other federal cases with international ties. He said they conferred through an interpreter, separated by a partition, in a small room in the Special Housing Unit of the Metropolitan Correctional Center.
Levitt would not talk about anything he and Guzman discussed but said whoever gets the case will face big challenges, including the question of getting paid.
"The government may be taking the position that any money paid for a lawyer is tainted," Levitt said, explaining that Guzman would then have to show that any funds used for legal fees, whether from him or a benefactor, does not come from a criminal enterprise.
Steven Brounstein, a New York City defense lawyer who has not met with Guzman, said that despite its high profile, the El Chapo case won't appeal to every attorney.
"It would take an immense amount of resources to represent this guy," said Brounstein, noting that the charges span two decades, cross borders and rely on a parade of cooperating witnesses who will have to be investigated by the defense.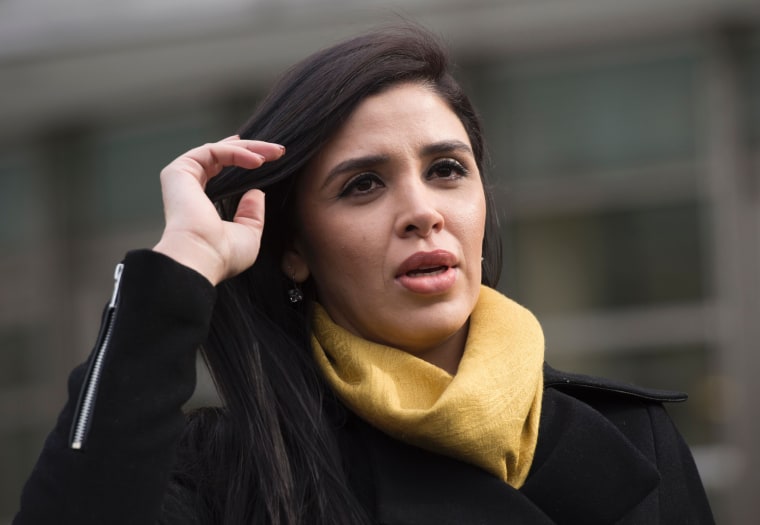 In a series of court filings, Guzman has complained that his efforts to retain a lawyer have been hamstrung by extraordinary security measures.
"His complete inability to communicate with his wife, either directly or through third parties, has made it impossible to ascertain whether there is a family member or friend who has the necessary funds to retain a private attorney and the logistics of securing such funds," his team wrote to the court last month.
U.S. District Judge Brian Cogan ruled on Thursday that El Chapo can write to his wife Emma Coronel Aispuro but he still can't call or meet with her — a decision his federal defenders called a "small comfort."
If Guzman decides not to hire a new lawyer, prosecutors said they might seek to disqualify Federal Defenders on the grounds that he has "vast financial resources" and isn't eligible for a service reserved for the poor.
The federal indictment that charges Guzman with running the world's biggest drug trafficking operation seeks the forfeiture of $14 billion in alleged narcotics proceeds, but Mexico's attorney general said U.S. authorities have found "not even one dollar" of the supposed fortune.
"His money hasn't been found because he didn't use the financial system," AG Raul Cervantes told Mexican TV station Televisa earlier this week.