The Louisiana man accused of killing football star Joe McKnight in a road rage confrontation late last year was charged with second-degree murder Thursday, prosecutors said.
Ronald Gasser Jr., 55, remained in custody on a new, higher bond of $750,000 after he was indicted on the single count by a Jefferson Parish grand jury, District Attorney Paul Connick said. If he's convicted, Gasser could face life in prison at hard labor without parole.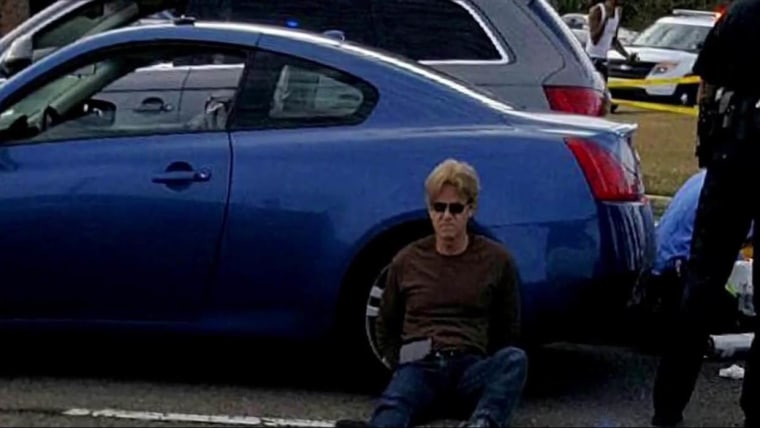 McKnight, 28, a star running back at the University of Southern California and onetime Pro Bowler during a four-year NFL career, was shot and killed Dec. 1 after Gasser pursued McKnight for almost 6 miles to the New Orleans suburb of Terrytown, authorities said.
Detectives said a witness told them that McKnight may have cut off Gasser, who began following McKnight in anger. McKnight had gotten out of his car and was standing at the passenger-side door of Gasser's car when he was shot three times, authorities said.
Gasser initially was released without charge, even though investigators said he admitted having shot McKnight. Gasser was arrested four days later and was charged with manslaughter.
Gasser is white, and McKnight was black, which led to early allegations that the shooting may have been racially motivated. But the sheriff's office strongly rebutted that contention, saying that not all of the facts had been made public.
It later emerged that Gasser had been arrested at the exact same intersection 10 years earlier in what investigators said at the time was a road rage incident.
Sheriff's Col. John Fortunato said Gasser followed a man who'd tried to report him for reckless driving to a service station, where he verbally assaulted the man and punched him several times. A misdemeanor summons for simple battery was later dismissed.