A Florida man may be questioning his wardrobe choice after being arrested for methamphetamine and marijuana possession while wearing a T-shirt reading: "Who needs drugs. No, seriously, I have drugs."
John Balmer, 50, was arrested at a Kmart department store in Hudson, Florida on Tuesday, according to the Pasco County Sherriff's Office, who posted a photo of Balmer wearing the shirt on its Facebook page.
Balmer has been charged with one count of possession of methamphetamine and another count of possession of marijuana not more than 20 grams, authorities said.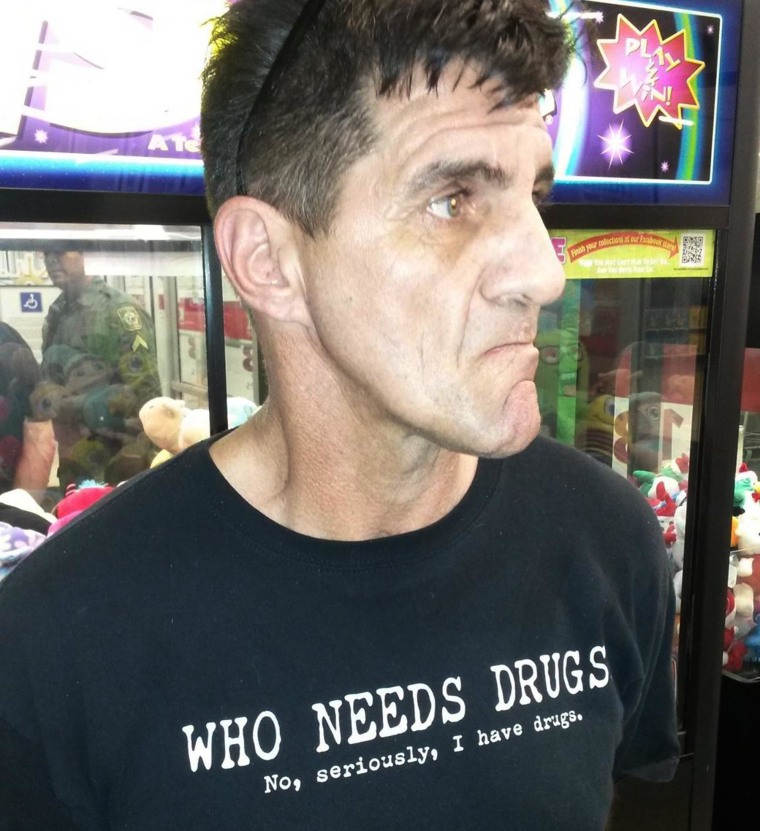 - Shamar Walters