A Texas man who killed his two daughters while their mother listened in horror on the phone got his execution postponed so he can try to prove he's too deranged to die.
John Battaglia, 60, was scheduled to receive a lethal injection Wednesday night for the 2001 murders of 9-year-old Mary Faith and 6-year-old Liberty.
But with just hours to go, the Fifth U.S. Circuit Court of Appeals ruled that Battaglia is entitled to a new lawyer who can investigate whether he is competent to go to the death chamber.
The appeals panel said it was not ruling on the merits of his incompetency claim but noted that he "has presented some evidence of mental illness and delusions."
"His newly appointed counsel may locate and produce more," the court wrote.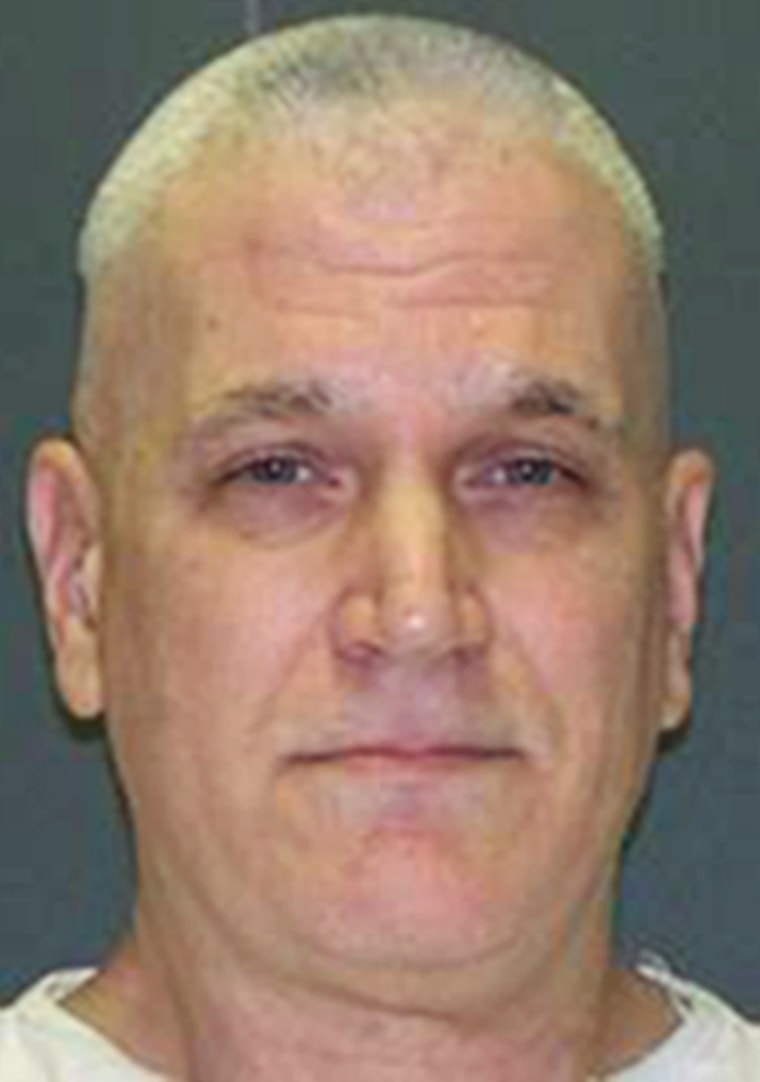 Battaglia, a former Marine and accountant, was convicted of first-degree murder for killing his daughters in what prosecutors said was an act of retribution against his ex-wife, Mary Jean Pearle.
Months earlier, Battaglia had been put on probation for beating up Pearle in front of the girls, and a warrant for his arrest was issued after he broke an order of protection with a threatening phone call.
Before he surrendered, he had one last visit with his daughters. While they were with him, they called Pearle and asked at their father's urging, "Why do you want Daddy to go to jail?"
Then, as Pearle listened in horror, she heard her eldest daughter cry, "No, daddy, please don't — don't do it," and then two rounds of gunshots, punctuated by a message from Battaglia: "Merry f---ing Christmas."
Afterward, Battaglia went to a bar with a girlfriend and then to a tattoo parlor to get inked with roses representing his daughters, court records show. He was arrested outside.
While Texas officials conceded that experts testified at trial that Battaglia has bipolar disorder, they said his prison file contained no evidence that he was delusional or that he did not understand why he was to be executed.