A popular Mormon podcaster who supports gay rights and the ordination of women was excommunicated by the church this week. He is the second high-profile church member to be excommunicated in the past year.
John Dehlin, 45, confirmed his excommunication from the Church of Jesus Christ of Latter-Day Saints on Tuesday. He said he had refused to back down from his support of same-sex marriage and the ordination of women, or stop expressing misgivings about key tenets of the religion on his "Mormon Stories" podcast.
"I believe that LDS Church members should be able to publicly discuss doubts and disbelief without the fear of church discipline," Dehlin wrote in a statement obtained by NBC News. He said the church "needs to find better ways to support the open discussion of doubts and disbelief within the lived LDS context."
The Mormon church, based in Salt Lake City, pointed out in a statement Tuesday that those positions were contrary to its teachings but were not mentioned in Dehlin's formal excommunication letter, delivered to him Feb. 9.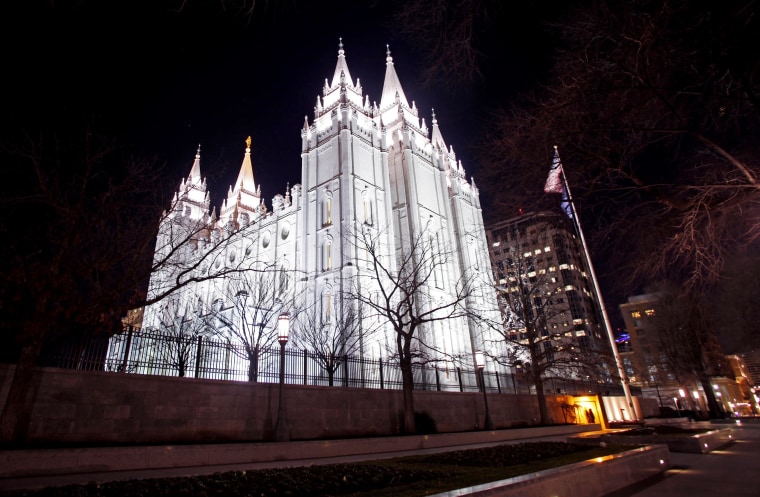 Dehlin publicly released a copy of the letter, written by his Logan, Utah, church leader, known as a stake president. The letter announced Dehlin's excommunication "for conduct contrary to the laws and order of the Church." Stake President Bryan C. King cited three violations: disputing the nature of God and Jesus Christ, making statements calling into question the church's key texts, and making "statements and teachings that reject The Church of Jesus Christ of Latter-day Saints a being the true Church with power and authority from God."
King, in his letter, stressed the church's support of free speech. "But you do not have the right to remain a member of the Church in good standing while openly and publicly trying to convince others that Church teachings are in error," King wrote.
The church responded to Dehlin's releasing a copy of the letter in their statement Tuesday, saying, "Such councils are always far better when all involved respect the principle of confidentiality. At the very least, this principle helps those members who wish to return to full fellowship at a later date."
Dehlin, who is married with children, is the second prominent progressive kicked out of the Church of Jesus Christ of Latter-Day Saints since June, when it ousted Kate Kelly, 34, leader of Ordain Women, a Mormon feminist movement. They are part of an estimated 20,000 members excommunicated each year by the Mormon church, which counts about 15 million members worldwide. Most excommunications are for adultery or violations of chastity — and are not anywhere near as high-profile as Dehlin or Kelly, according to Matt Martinich, a member of the LDS church who analyzes membership numbers with the nonprofit Cumorah Foundation.
Dehlin has said he wanted to remain a member of the church, despite his criticism, because it was a hub for his family and social life. The church said he was welcome to attend services, and offered to take him back if he renounced his most troublesome statements and expressed "true sorrow." Dehlin said he would not silence himself, although he expressed hope of becoming a member again.