John F. Kennedy was a known fan of writing letters, whether it be to his father Joseph Kennedy or Soviet leader Nikita Khrushchev. And now, in honor of his 100th birthday, the U.S. Postal Service is unveiling a new postage stamp commemorating the 35th president.
The stamp, which will be displayed during a ceremony at Boston's John F. Kennedy Presidential Library and Museum on Monday, showcases a 1960 photo of the president campaigning in Seattle taken by photojournalist Ted Spiegel. Alongside the stamp is an illustration of Kennedy from a 1970 oil painting by artist Aaron Shikler — an American artist known for his portraits of politicians.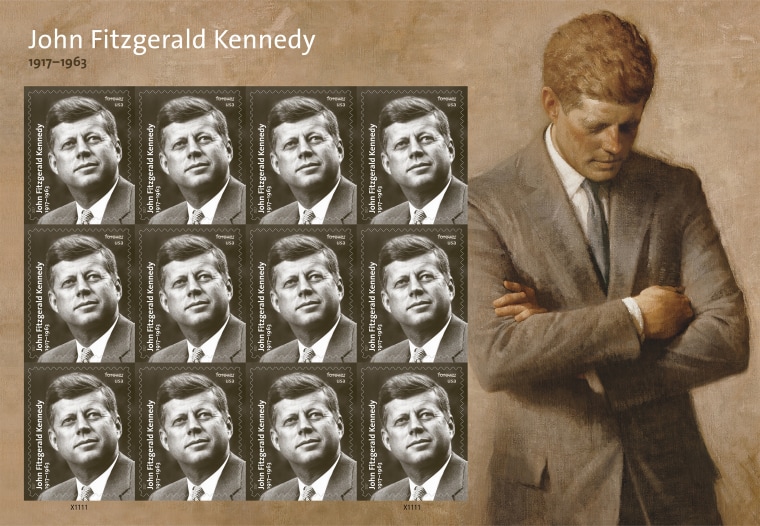 USPS announced the stamp in early January, adding that it will be available for purchase at post offices across the country on Feb. 21. On Jan. 22, the price of stamps increased from 47 cents to 49 cents.
John F. Kennedy's grandson Jack Schlossberg said in a release that he is honored that a new postal stamp commemorates his grandfather, whose presidency was cut short when he was assassinated in 1963 at the age of 46.
"As we mark the centennial of his birth, we hope that the stamp will be an enduring symbol of President Kennedy's call for service, innovation, and inclusion, and his belief that we each have the power to make this world a better place," Schlossberg said.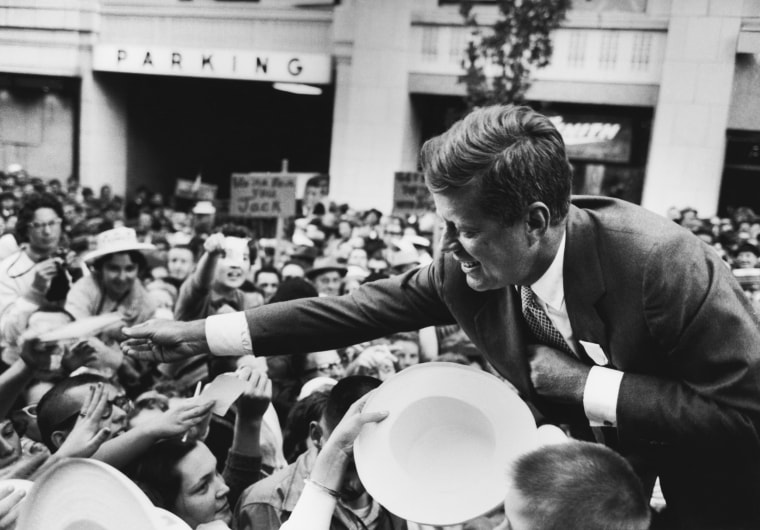 As president, Kennedy created the Peace Corps, navigated the Cuban Missile Crisis and is famously remembered for telling Americans during his inauguration speech, "Ask not what your country can do for you, ask what you can do for your country." He was the youngest person and first Catholic to be elected president.
The USPS "forever stamps" also made headlines Thursday when a new Oscar De la Renta edition was unveiled at a ceremony that former presidential candidate Hillary Clinton attended, along with NYC Mayor Michael Boomberg and Vogue editor Anna Wintour. The Dominican-American designer was praised by Clinton, who said that the deceased De la Renta represented a loving America "every single day."