John Hinckley Jr., the would-be assassin who almost killed President Ronald Reagan, will be freed after 35 years in a mental hospital, a federal judge ruled Wednesday.
The judge granted Hinckley, 61, permission to live full-time in the home of his mother in Williamsburg, Virginia, after finding that his continued treatment at St. Elizabeth's Hospital in Washington, D.C., is "no longer clinically warranted or beneficial."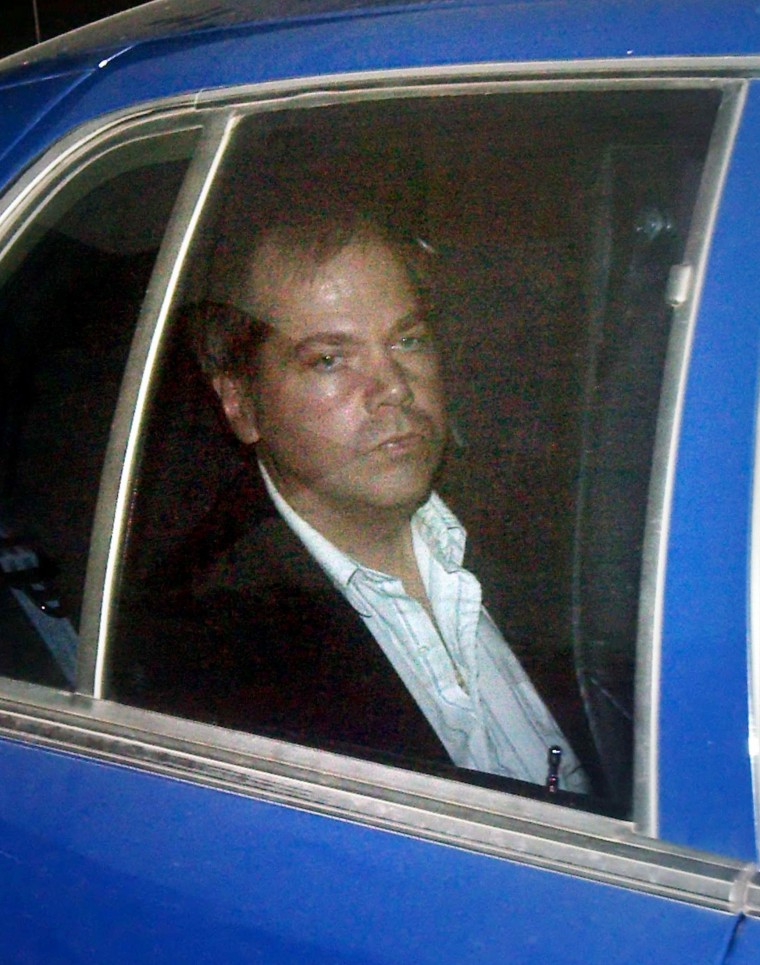 Hinckley could be released as soon as Aug. 5 pending certain conditions, and must live with his mother for at least the first full year of his release, wrote U.S. District Judge Paul Friedman. He could then be allowed to live in a separate home either alone or with roommates — provided that members of his treatment team approve.
During his time out, the judge has ordered him to have no contact with the Reagan family or actress Jodie Foster, whom Hinckley said he was trying to impress when he attacked the president in 1981.
Hinckley and his family have been barred from speaking with the media.
Related: Jerry Parr, Secret Service Agent Who Saved Reagan's Life, Dies at 85
Friedman said he is confident Hinckley's family has enough money to continue treatment and care while he is out of the hospital, and noted that he will be able to apply for government benefits once he becomes a resident of Virginia.
But if he relapses, he would have to return to the mental hospital.
Hinckley was 25 when he opened fire outside of the Washington Hilton, hitting Reagan in the chest — a moment captured by news crews. Press Secretary James Brady was also shot in the head, while a police officer and a Secret Service agent were wounded.
Hinckley was found not guilty by reason of insanity and ordered to live at St. Elizabeth's for treatment. Over the years, the court has loosened restrictions on him, and has allowed him to spend consecutive days at his mother's residence in a gated community south of D.C.
According to The Associated Press, he has gone shopping and to the movies, although Secret Service occasionally watches him.
Prosecutors, however, have argued against increased freedoms for Hinckley, saying he has a history of being deceptive and once wrote in a 1987 journal entry that psychiatrists would "never know the true John Hinckley."
Ronald Reagan Presidential Foundation and Institute said Wednesday that "contrary to the judge's decision, we believe John Hinckley is still a threat to others and we strongly oppose his release."
But Michael Reagan, the president's conservative oldest son, had a different view, tweeting that his father "lived" the Lord's Prayer by forgiving Hinckley.
Hinckley never faced a murder charge after Brady died in August 2014 after a series of health complications resulting from the shooting. His legacy, however, continues with the Brady Campaign to Prevent Gun Violence, which has called for expanding background checks for gun buyers.
"We may all feel differently about releasing back into society a man who tried to kill the President of the United States and permanently disabled James Brady," campaign President Dan Gross said in a statement. "But virtually all Americans should be outraged that it will be just as easy for Jim's would-be killer to buy a gun today than it was 35 years ago."
He added that background checks should be expanded to all gun sales — a point of contention between members of Congress who have failed to take legislative action.
Republican presidential nominee Donald Trump weighed in on the judge's decision Wednesday, telling reporters at an unrelated news conference that Hinckley should not be freed.