At a Dr. Martin Luther King Day Jr. breakfast in his honor, civil rights icon and recent target of President-elect Donald Trump's ire — Georgia Democrat Rep. John Lewis — eschewed his prepared remarks and spoke candidly about his remarkable personal journey. He described his impoverished childhood in Alabama and his career as an activist, which eventually sparked a long political career.
Lewis delivered the address to a group of young African-American men as part of the 5000 Role Models' of Excellence Project's annual scholarship breakfast in Miami on Monday. His comments came amid a firestorm generated by his recent assertion on NBC's "Meet the Press" that Trump is not a "legitimate" president-elect. The president-elect quickly took to Twitter to deem the lawmaker as "all talk" and call his congressional district "crime infested."
Related: Rep. Lewis: I Would Not Invite Trump to Selma
On Monday, Lewis chose not to rehash the controversy or engage Trump, instead focusing on his political evolution and the cause of his life — expanding the right to vote to as many eligible people as possible.
"The vote is precious is almost sacred it is the most powerful not violent instrument or tool that we have in a democratic society and we must use it," Lewis said Monday.
The Democrat also reiterated the virtues of non-violence, which he championed as a young activist alongside Dr. Martin Luther King at the height of the Civil Rights Movement.
"The way of love is a better way, the way of peace is a better way," Lewis said.
In the speech, Lewis was also defiant about the need to stand up for your principles regardless of the risks.
"Never give up, never give in. Stand up, speak up. When you see something that is not right, not fair, not just, you have a moral obligation to do something, to say something and not be quiet," Lewis said, his voice rising with emotion. "The scars and stains of racism are deeply embedded in American society."
He went on to tell the audience at the scholarship breakfast that they are "more than lucky" to live in a world shaped by King's sacrifices.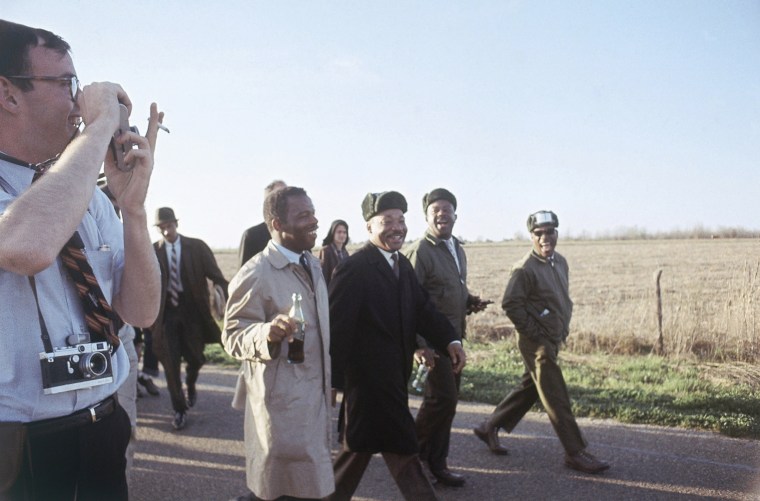 "If it hadn't been for Martin Luther King, Jr. I wouldn't be a member of the House of Representatives since 1987," said Lewis. "He freed us he helped liberate us to make our nation a better place, to make our world a better place."
Lewis, who King nicknamed "the boy from Troy" because of his courageous efforts to integrate what would eventually become Troy University in Alabama, is the lone surviving keynote speaker from the historic 1963 March on Washington. He is one of the only figures involved whose speech was censored by the organizers because it was deemed too politically incendiary.
Related: Trump is Not a Legitimate President: Civil Rights Icon Rep. John Lewis
And while those efforts helped turn Lewis into a hero for many Americans (including Republican Sen. Marco Rubio, who described the Congressman "as the most extraordinary figures in America, a true American hero" at Monday's event), it also left him with a fractured skull, which he suffered at the end of billy club wielded by police on the Edmund Pettis Bridge in Selma during a protest gone awry in 1965.
Today, Lewis looks back on his acts of civil disobedience as an effort to cause "good trouble" for a noble cause. And he hasn't slowed down, despite the fact that he will turn 77 this year.
In just the past year, he's drawn criticism (and praise) for leading a late-night sit-in on Capital Hill to protest inaction on gun control legislation and for testifying against Trump's pick for attorney general, Sen. Jeff Sessions.
He concluded Monday's event by making the case for being ambitious about education and participation in the democratic process, telling the young men: "Never give up your dreams ... just go for it."