John Perry Barlow, the cantankerous poet, lyricist for the Grateful Dead and fighter for a free and open internet, died overnight at age 70, the Electronic Frontier Foundation, which he co-founded in 1990, confirmed Wednesday.
Amir Bar-Lev, the filmmaker who directed "Long Strange Trip," the 2017 Martin Scorsese-produced documentary about the Grateful Dead, first reported Barlow's death, writing on Twitter that Barlow died in his sleep. The cause of death wasn't reported, but he was known to have been is poor health since he suffered a heart attack in 2015.
To music lovers, Barlow, who met Grateful Dead co-founder and guitarist Bob Weir in high school in Colorado, was known as the man behind the words on such Dead anthems as "Cassidy" "Estimated Prophet," "Black-Throated Wind," "Hell in a Bucket," "Mexicali Blues," "The Music Never Stopped" and "Throwing Stones."
Weir, Barlow's frequent co-writer, traced the origins of the Dead hit "The Music Never Stopped" to describe their songwriting process in a 2008 interview with Jeffrey Pepper Rodgers of The JPR Band:
"I played this over the phone to John, and he just started spitting stuff at me. The first line came out, 'There's mosquitoes on the river / Fish are rising up like birds.'"
A successful song "depends on how closely the lyric marries the music," Weir said. "With Barlow or Gerrit Graham or whoever, there's a lot of back and forth." (Graham, an actor and songwriter, is another frequent Weir collaborator.)
In Silicon Valley and the halls of government and academia, however, Barlow was best known as the intellectual force behind the Electronic Frontier Foundation, or EFF, which he co-founded in 1990 with Mitch Kapor, the founder of Lotus, the software company behind the spreadsheet Lotus 1-2-3.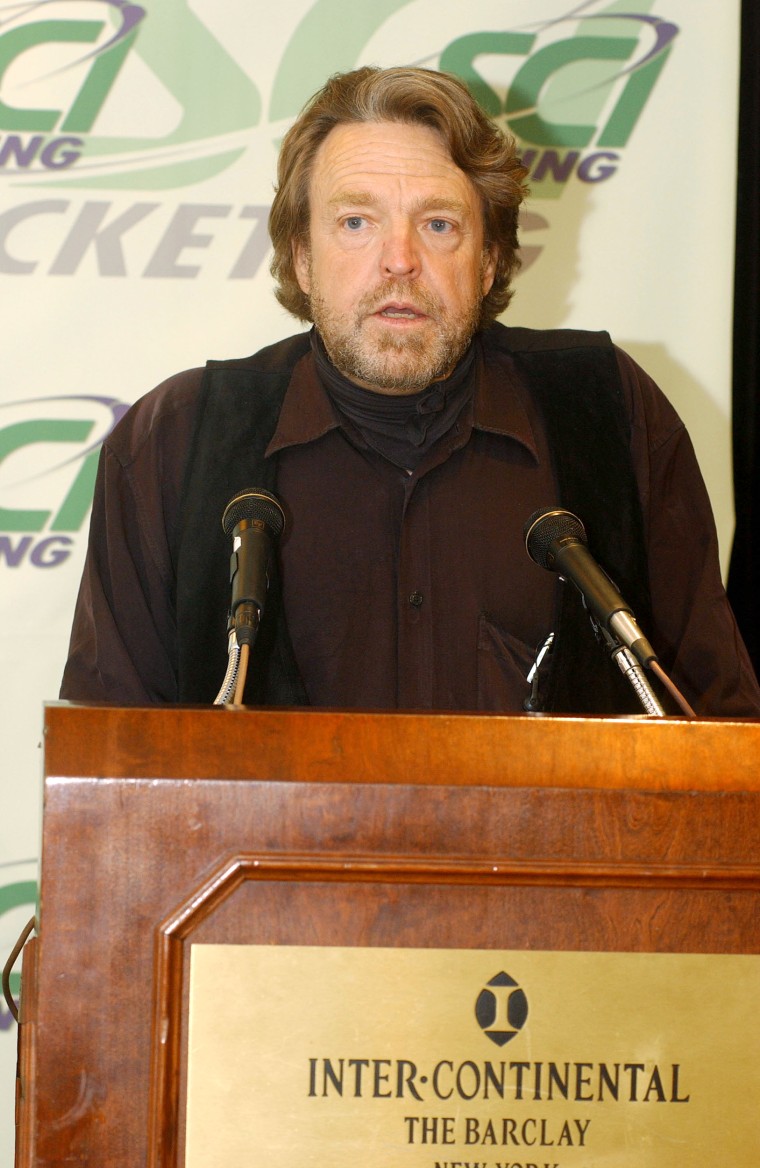 "It is no exaggeration to say that major parts of the Internet we all know and love today exist and thrive because of Barlow's vision and leadership," Cindy Cohn, the EFF's executive director, said in a statement Wednesday. "He always saw the Internet as a fundamental place of freedom, where voices long silenced can find an audience and people can connect with others regardless of physical distance."
Barlow wrote in 1990 that he met Kapor through The Well, the original online community. The EFF was "started by a visit from the FBI," which wanted his help tracking down a band of "info-terrorists" believed to have stolen some Apple code, but Barlow quickly concluded that the agent who visited him "was hardly alone in his puzzlement about the legal, technical, and metaphorical nature of datacrime," he wrote.
Kapor read Barlow's post about the "surreal" meeting on The Well, and it turned out that had also been interviewed by the FBI, Kapor said in a 1994 interview archived on his personal website. "When I had my interview, I wound up feeling sorry for these guys, and gave them a computer tutorial," Kapor said.
The offspring of their collaboration was the EFF. Barlow and Kapor gathered heavy hitters in the burgeoning tech industry, hired a lawyer and a press agent and announced the creation of the EFF in July 1990, Barlow wrote.
News of Barlow's death sparked an outpouring of emotion on his Facebook page from artists and technology types alike.
"I always liked to tell you that my favorite place in the world was anywhere within earshot of you," wrote Mikey Lee, an early Facebook employee and former deputy director of the Obama for America PAC. "I always liked to tell you that I hoped you'd outlive us all."
The singer-songwriter Galen Brandt wrote: "'I've been where you're going,' you said to me once many years ago, in that way that only you would say things. It was true then, and it's true today. Godspeed, John, and deep thanks, my friend."
"Barlow, the hours spent in your presence — in meat space and otherwise — are indelibly etched on my heart," wrote Stacy Valis, director of the literary awards program at PEN Center USA, the nonprofit literary and human rights foundation. "Send back reports from the new frontier. All my love and gratitude."
In 2013, Barlow, who was a fellow at Harvard Law School's Berkman Klein Center for Internet & Society, was inducted into the Internet Hall of Fame of the Internet Society, the international organization founded by Vint Cerf and Bob Kahn (who are widely credited as the inventors of the technical protocol behind the public internet).
In 1996, Barlow wrote a typically in-your-face manifesto that has come to be seen as one of the defining documents of the internet era, "A Declaration of the Independence of Cyberspace."
"Governments of the Industrial World, you weary giants of flesh and steel, I come from Cyberspace, the new home of Mind," it opens. "On behalf of the future, I ask you of the past to leave us alone. You are not welcome among us. You have no sovereignty where we gather."