When John Ruffo showed up at a federal courthouse in Brooklyn on Nov. 9, 1998, he already had a unique resume.
NYU graduate. Computer expert. Convicted $350 million con man.
Ruffo arrived at the courthouse to turn over the electronic monitoring bracelet he had been ordered to wear. His next stop was supposed to be a federal prison in New Jersey to start a 17-year sentence.
But Ruffo never turned up at the prison. By that evening, he had gained another title: federal fugitive.
Ruffo left a trail of wreckage in his wake — former business partners wiped out, family members, including his wife and mother, forced out of the homes they put up for his bond.
Twenty years later, Ruffo's whereabouts remain unknown.
U.S. Marshals are still hunting for him. His former wife is still hurting—and still bitter.
"I cried for a year, every day," Linda Lausten told NBC News. "I had a rash on my face where the tears came down."
Lausten's tears have since been replaced by haunting questions.
"I want to face him," Lausten said. "I want to tell him how bad he hurt his mother and everybody else. I'd like to ask him: 'When did you stop loving me? What happened? When did money become so important that you could do this to us?'"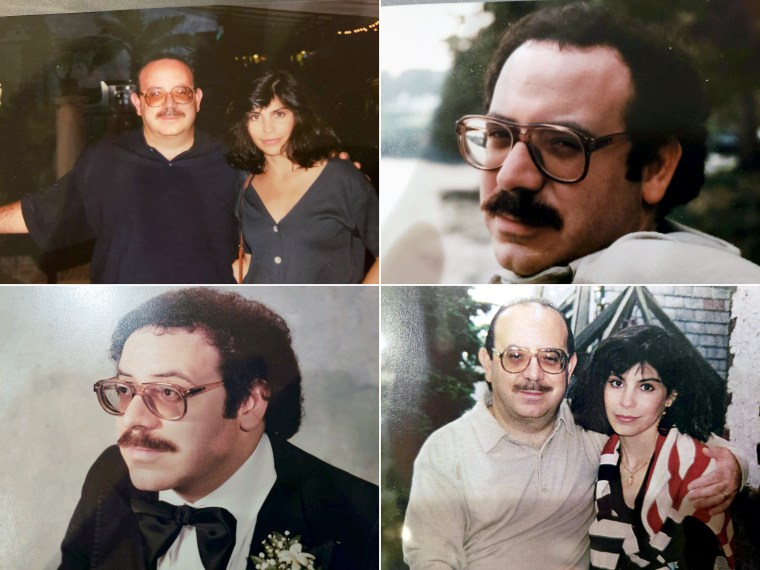 The man who helped Ruffo pull off the scheme sees his flight from justice in a different light.
Edward Reiners spent nearly nine years in prison for their audacious scam involving a fake Philip Morris research project on smokeless cigarettes.
"He's gone. God bless him," Reiners told NBC News. "He beat the system."
Even two decades later, the colossal fraud they pulled off seems ripped from a Hollywood script.
The story begins in 1993 when Ruffo was running a small company based in midtown Manhattan that sold and serviced IBM computers. Reiners was a former Philip Morris employee who had done business with Ruffo as part of his job obtaining computers for the tobacco giant.
The pair were convinced they could make a boatload playing the stock market, according to Reiners. There was one problem: they weren't sitting on a pile of cash.
Banks proved a natural target. If they could find a way to secure massive loans, they were confident that they could use the money to make a mint in stocks, repay the banks and keep the leftover cash.
All they needed was a way to convince financial institutions to loan them millions of dollars.
Over lunch at an Italian restaurant in Manhattan, the plan took shape.
They would tell banks they were leading an international research program on tobacco alternatives for Phillip Morris that required the purchase of hundreds of computers and the hiring of staff at five offshore locations.
Ruffo and Reiners knew that the scheme would only work if they could somehow prevent the banks from contacting Phillip Morris directly.
So they decided to bill it as an ultra-secret program known only to a few within the company. They even came up with a clandestine-sounding code name – Project Star.
When Reiners pitched executives at their first target, Signet Bank, he required them to sign a confidentiality agreement that barred them from discussing the project with anyone else, even Phillip Morris officials.
Working in Reiners' favor was the fact that he had previously done business with Signet when he was still employed by the tobacco company.
The Signet executives expressed interest but there was a catch. In order to complete the deal, the bank required a so-called incumbency certificate from Phillip Morris giving Reiners the authority to conduct business on the firm's behalf.
The document had to include a company seal and executive sign-off.
Getting a corporate stamp was no problem. Reiners and Ruffo found a place in Lower Manhattan that did the job no questions asked.
But how would they get a signature from a company executive?
The answer came to them while they were listening to the radio in a taxi as the station announced it was giving a prize to a certain number caller.
Posing as an employee of a radio station, the men phoned a Philip Morris executive and told her she had won a free dinner at a pricey Manhattan restaurant.
The pair had selected the little-known employee, an assistant corporate secretary named Diane McAdams, from a list of company officers.
McAdams bought it. She even agreed to sign a release form and send it back to them.
With McAdams' signature, Ruffo and Reiners now had their holy grail.
Soon after the bogus certificate was sent to a Signet Bank loan officer, the wire transfer hit Ruffo's account – $25 million.
The loan marked the breaking of the dam. Soon money was flowing in.
In time, seven foreign and domestic banks had loaned Ruffo and Reiners more than $350 million.
And they did so without ever seeing a single computer.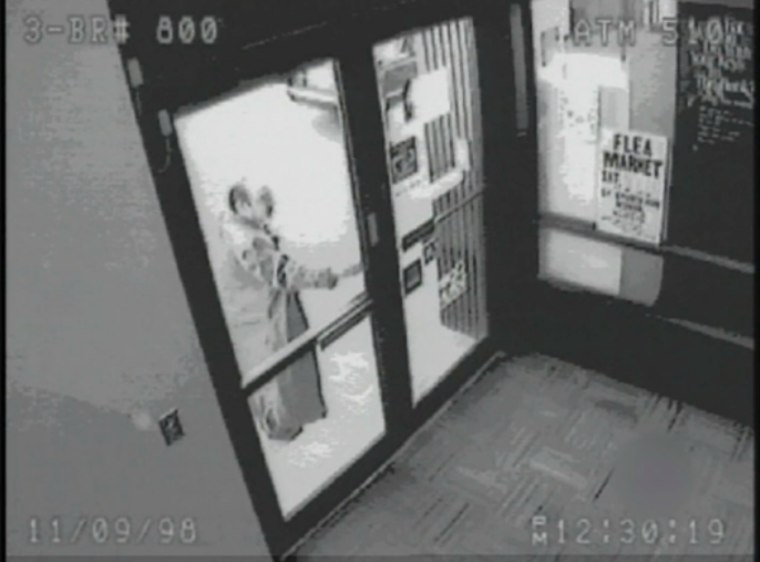 In an interview with NBC News last week, Reiners referenced a line that he had delivered to 60 Minutes correspondent Steve Kroft in 1999: "I had a harder time getting a home mortgage than I did getting these loans."
Reiners poured the money into stocks but also into a Trump Tower penthouse apartment. It was unclear where Ruffo was parking his share of the proceeds. "We were living in a simple little attached house in Queens," Ruffo's ex-wife said this week. "He was not living a millionaire's lifestyle."
The scheme began to unravel in March 1996 when an officer for a Japanese bank grew suspicious of the certificate that Reiners had produced.
The officer faxed a copy of the certificate to McAdams. According to court records, she replied that same day, saying the document was phony and Reiners isn't an official at Philip Morris.
The banks contacted Reiners seeking answers. He proposed a meeting with the financial executives and McAdams herself.
Ruffo and Reiners knew they were in a pinch. The only way out of it was to find someone to pose as Diane McAdams.
They settled on one of Ruffo's employees, a single-mother from New Jersey named Jody Bachiman.
Ruffo and Reiners told Bachiman they were involved in a secret government project with Phillip Morris.
In an interview with NBC News, Bachiman said she still remembers getting the call from Ruffo telling her about the meeting with the bank executives.
"It was March 17, 1996, a Sunday, St. Patty's day," Bachiman said. "He said the government project with Philip Morris is in danger and you need to help us."
Reiners and Bachiman met with the bank officers at Philip Morris' offices in Rye Brook, N.Y.
The meeting did not go as planned. Reiners and Bachiman left the building in handcuffs after the FBI swooped in.
By the time Ruffo was arrested in March 1997, the charges against Bachiman had been dropped. Reiners was sentenced to 16 years and 10 months in prison after pleading guilty to one count of bank fraud and one count of money laundering.
Ruffo was indicted on 160 counts of bank fraud and money laundering. His bond was set at $10 million.
Ruffo convinced six sets of family members to offer up their homes as collateral.
With his trial just days away, Ruffo pleaded guilty in April 1998. Six months later, he was sentenced to 17 ½ years in prison.
As Ruffo's attorney remembers it, officers put the convicted fraudster in handcuffs and prepared to lead him out of the courtroom in Richmond, Va.
"I said, 'Whoa, whoa, whoa, there's a deal in place that would allow my client to self-surrender," lawyer Jeffrey Lichtman recalled.
"The judged looked at the prosecutor incredulously and said, 'Did you agree to that?"
The prosecutor said yes, according to Lichtman, and "they took the handcuffs off him and we got on a plane to New York."
Ruffo's prison sentence was slated to start in five weeks. His former wife said she noticed nothing unusual during that period.
On the morning of Nov. 9, 1998, Ruffo dropped off his wife at a train station. It was the last time she ever saw him.
Before returning home that evening, she received a phone call from the FBI. 'They were screaming at me, 'Where is John Ruffo?'" Rausten recalled. "The blood rushed down my body. My face turned to ice."
She returned home to find a suicide note that neither she nor the FBI believed told the real story.
Ruffo was last caught on camera that afternoon withdrawing money from an ATM machine in Queens.
After he vanished, the government put a full-court press on his family members and former colleagues seeking clues to his whereabouts. The relatives who put up their homes, most of whom were in their 70s and 80s, were forced to the streets.
Helen Fahey, the former U.S. Attorney for the Eastern District of Virginia, which prosecuted the case, said she didn't recall the details of Ruffo's plea deal.
But she still remembered the scope and absurdity of his scam.
"Leaving aside his disappearance, the story was incredible," Fahey said. "He did this huge, huge fraud with this wild scheme. Why all kinds of people didn't pick up on it, you gotta be kidding me. Where were the accountants? Where was literally anyone with a brain?"
Regarding Ruffo's bail, Fahey said: "Obviously, in retrospect, the government should have screamed bloody murder that it should have been revoked."
At the time, Jim Comey, the former FBI director, was the managing assistant U.S. Attorney in charge of the Eastern District of Virginia's Richmond division. Comey, who was not directly involved in the case, declined comment.
Tracking down Ruffo is now the responsibility of Chris Leuer and his fellow deputies at the U.S. Marshals Office. Since 2000, Ruffo's pudgy face has graced the U.S. Marshals' list of the 15 "most wanted" fugitives.
"He's not our typical fugitive," said Leuer. "You look at our top 15 most wanted, they are murderers and child predators. He's quite different...I would describe him as a highly intelligent individual who was living a successful life but then got greedy."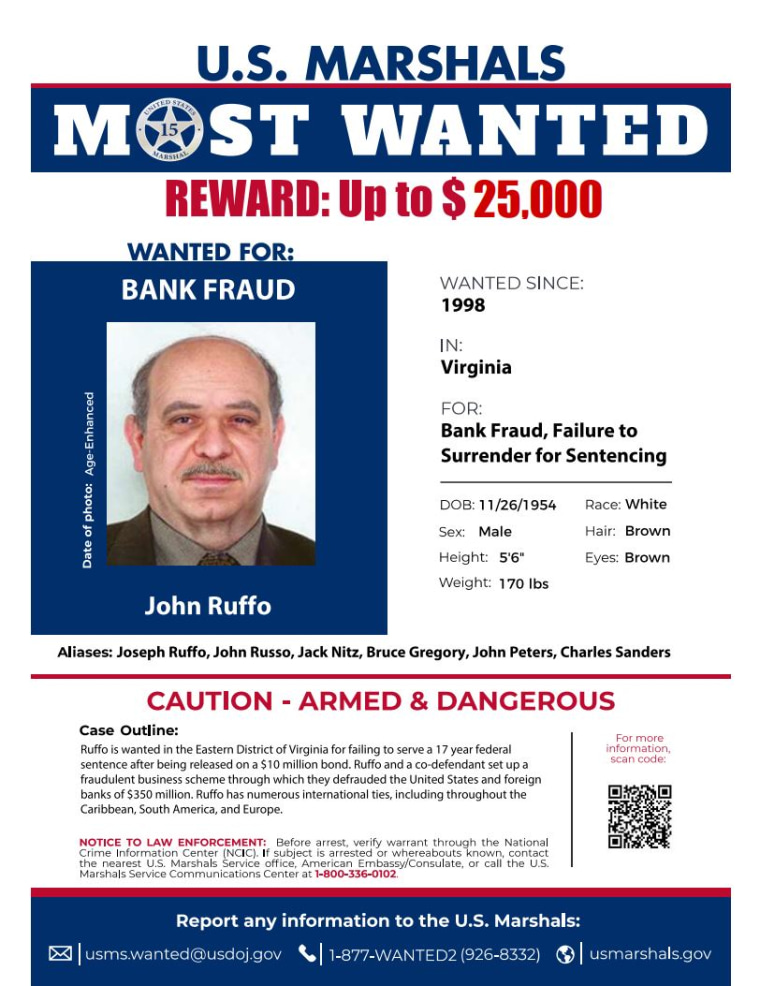 Leuer said his office still receives reported sightings of Ruffo on a regular basis. In fact, just a few weeks ago someone reported seeing Ruffo at a store in the state of Washington.
The marshals confirmed it wasn't him.
Leuer said Ruffo's everyman appearance makes tracking him down even more difficult.
"He's a short, heavy-set white guy," Leuer said. "You can walk down the street in any busy city in America and probably find two or three people who look like John Ruffo."
Leuer said Ruffo has something else going for him as well: money. Lots and lots of money.
Ruffo is believed to have stashed away at least $8 million.
"There were millions unaccounted for," Leuer said. "That tells me he was was thinking ahead."
Ruffo's lawyer doubts he'll ever be captured. "I always think if anyone is willing to stay hidden, they can," Lichtman said. "You have to cut off everybody in your life and that's what he did."
For Ruffo's ex-wife, the passage of time has eased her pain. She has since remarried. But she still has clear memories of the period when she and five other family members were forced to leave their homes within two weeks of his disappearance.
"My poor mother-in-law left everything in her house because she was so overwhelmed," Linda Lausten said. "He was not a man because in the end, he punished his mother, my mother, his aunts and uncles. And the government gave no mercy."
Lausten said she still struggles to reconcile the honorable, generous and brilliant man she married with the cruel and conniving fraudster who abandoned his closest relatives.
"Everyone in our family put up their homes. That's how much we believed in him," Lausten said, her voice cracking.
"He was the kind of person who would give a job opportunity to the most undesirable person because they really needed a job. He would literally give money out of his pocket to someone on the street who needed it. That's why it's so hard to believe that he turned into this monster."