Hours after his hunger strike forced the resignation of the University of Missouri's president, graduate student Jonathan Butler appeared on campus in a knit hat and an "I Love My Blackness And Yours" t-shirt and insisted it wasn't about him.
"Please stop focusing on the fact of the Mizzou hunger strike itself," Butler said Monday. "Look at why did we have to get here in the first place. And why the struggle. And why we had to fight the way that we did."
Flanked by fellow campus activists, Butler refused to talk about his health, which had become a source of growing concern on the university's flagship campus in Columbia and prompted a critical swell of support from the school's football team.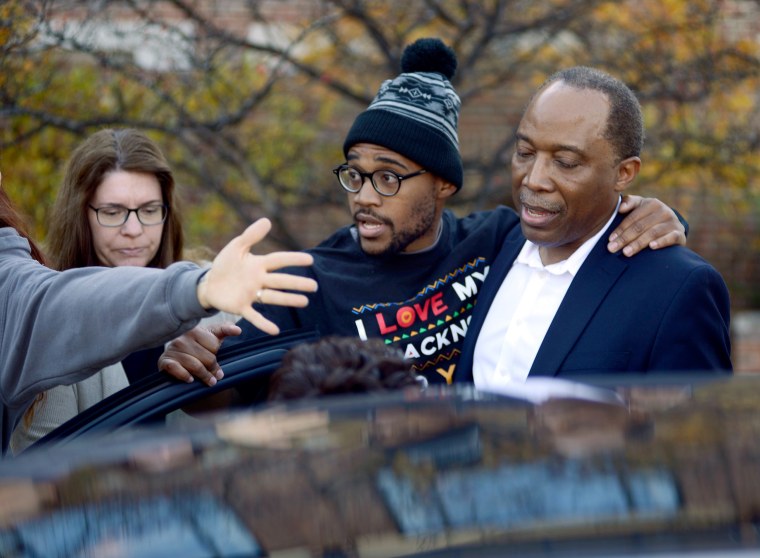 Instead, Butler focused on the unsatisfactory response from the university's administration to racial incidents on campus.
"It should not have taken this much," Butler said. "And it is disgusting and vile that we find ourselves in a place that we do."
Despite his efforts to share the credit, the blossoming activist from Omaha has become a national name, and now speaks from a much more powerful position. After announcing his hunger strike a week ago, he received support from around the country and was courted by the national media.
Since arriving on the campus as an undergraduate in 2008, Butler has become increasingly involved in social movements, in Columbia and beyond. After earning a bachelor's in business administration, he stayed at Mizzou to work toward a master's in education, hoping to become an advocate and "social entrepreneur." He took a role as a leader in a Peace Corps Prep program and founded a philanthropic photography project that aims to combat human trafficking, according to his LinkedIn profile.
Last year, he traveled to Ferguson, Missouri following the shooting of a black man by a white police officer, and was energized by the protests there, he has said. He applied that vigor to his life on campus, which included involvement in a growing movement to protest racism and discrimination. This fall, in response to a series of racial incidents on campus, that movement coalesced into a group that called itself Concerned Student 1950 — named for the year Mizzou enrolled its first black student.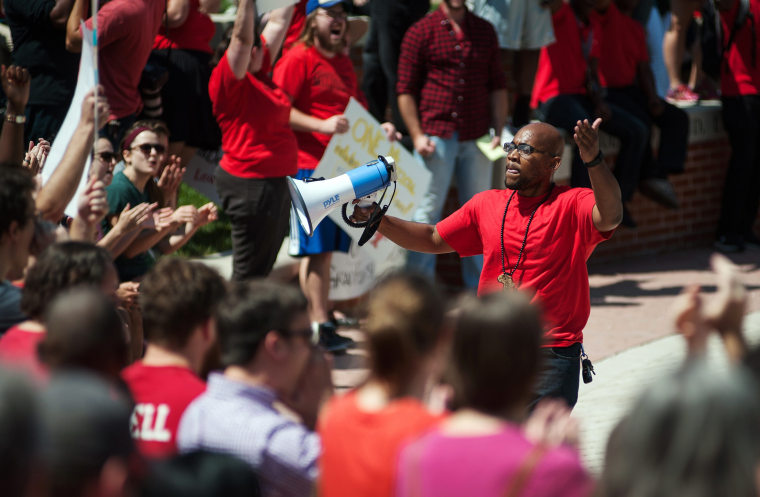 Some members of that group, Butler included, interrupted the annual homecoming parade last month, forcing a red convertible carrying University of Missouri system President Tim Wolfe to come to a stop. Wolfe didn't seem to react, and after the activists spoke and chanted, the car drove off.
That episode was a turning point for Butler, he has said. In response to that experience, and to what activists said was inadequate followup action from Wolfe, Butler began researching his hunger strike.
He consulted his doctor, prayed with his pastor and updated his will. And on the morning of Nov. 2 he announced he would not eat another thing until Wolfe was fired or left office.
Days passed. His body began to break down. News of his hunger strike spread. But Wolfe would not resign, and the university's governing board made no movement to remove him.
Butler began talking as if he might die.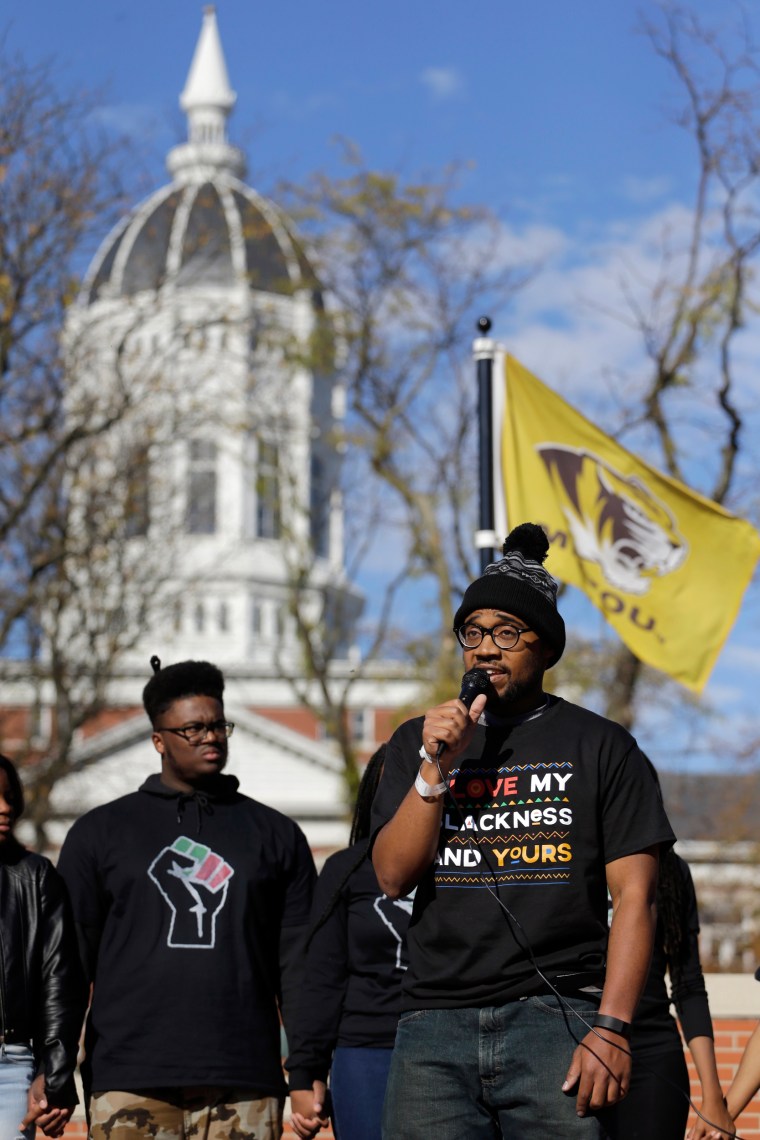 "My body feels like it's on fire," he told the Washington Post on Thursday. But, he added, "it's worth sacrificing something of this grave amount, because I'm already not wanted here. I'm already not treated like I'm a human."
Then, with help from the Mizzou football team, things turned.
Black players, with the backing of their head coach, threw their support behind Butler on Saturday, refusing to practice or play until Wolfe was shown the door.
Suddenly, Butler's quest — and the growing campus protest movement he was part of — became a big national story.
On Sunday, Missouri Gov. Jay Nixon demanded the university's Board of Curators governing board to do something. And on Monday morning, Wolfe quit. In his announcement, Wolfe expressed regret that Butler had felt forced "to take immediate action or unusual steps to affect change."
Butler was triumphant.
On Monday, appearing with fellow activists, reporters asked what he hoped would happen next.
He declined to answer.
Instead, one of the others spoke.
Butler walked to the back of the stage.