The homeless Mexican immigrant who was pilloried by then-candidate Donald Trump after he was accused of fatally shooting a woman on a San Francisco pier was found not guilty of murder on Thursday.
Jose Ines Garcia Zarate, 45, was acquitted in a case that galvanized anti-immigration forces and forced San Francisco officials to defend their "sanctuary city" policy.
Kathryn Steinle, 32, died in her father's arms when she was shot on July 1, 2015, while they and a family friend were strolling along Pier 14 in the city's tourist-friendly Embarcadero district.
"We're just shocked — saddened and shocked ... that's about it," Jim Steinle, Kate's father, told the San Francisco Chronicle. "There's no other way you can coin it. Justice was rendered, but it was not served."
Trump seized on the case during the campaign as proof that the United States needs his proposed border wall and weighed in on what he called the "disgraceful verdict" in a tweet.
In other tweets early Friday, Trump said the man who killed Steinle had come "back and back over the weakly protected Obama border, always committing crimes and being violent, and yet this info was not used in court." He added that the jury was not told that Garcia Zarate was a seven-time felon.
And in a statement Friday, the White House called on Congress to secure the border, "provide the resources" for deportations and "finally stop sanctuary city policies that cause needless loss of innocent life."
"Had San Francisco enforced our nation's immigration laws, the Steinle family would be celebrating this holiday with all of their loved ones," the White House said.
The judge in the trial did prohibit discussion of Garcia Zarate's immigration status and the mention that he was deported to Mexico, but returned to the U.S. five times. Instead, jurors were told to focus on the events surrounding Steinle's death.
Defense attorneys maintained that Garcia Zarate's history of deportations and drug offenses were nonviolent crimes. But in her closing argument, Deputy District Attorney Diana Garcia said the suspect found the gun somewhere and deliberately fired at Steinle in "his own secret version of Russian roulette."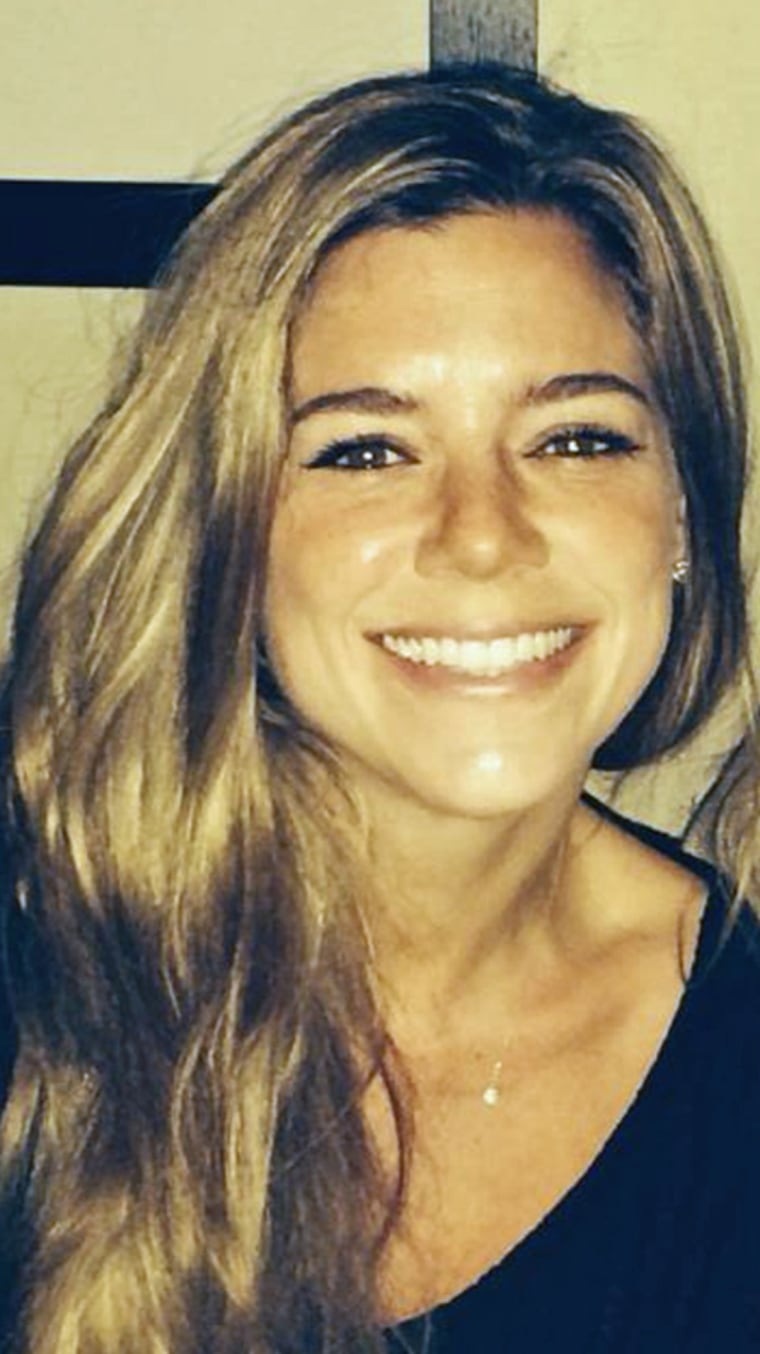 The bullet that felled Steinle ricocheted off the pier's concrete walkway before it struck her.
Garcia Zarate was found guilty of being a felon in possession of a firearm. He could face up to three years in state prison for that charge, although he has already served more than two years behind bars and could get credit for time served.
But U.S. Immigration and Customs Enforcement said late Thursday that it wants him deported instead.
"Following the conclusion of this case, ICE will work to take custody of Mr. Garcia Zarate and ultimately remove him from the country," said Tom Homan, the agency's deputy director.
A Justice Department official said the federal government is considering bringing charges against Garcia Zarate.
"We're looking at every option and we will prosecute this to the fullest extent of the law because these cases are tragic and entirely preventable," DOJ spokeswoman Sarah Isgur Flores said on "Fox & Friends" on Friday.
Defense attorney Matt Gonzalez told jurors that the shooting was a tragic accident and that prosecutors were pushing a "wild narrative of a desire to hurt someone he does not know."
Gonzalez said that Garcia Zarate found the semi-automatic handgun wrapped in a shirt under a chair on the pier — and that it went off by accident when he picked it up.
The weapon, as it turned out, had been stolen from a federal Bureau of Land Management ranger a week before.
The six-man, six-woman jury was asked to consider first-degree murder, second-degree murder and involuntary manslaughter charges against Garcia Zarate.
After he was elected president, Trump signed an executive order to cut funding from cities that limit cooperation with immigration authorities, a policy that a federal judge in San Francisco permanently blocked last week.
Garcia Zarate, who also used the name Juan Francisco Lopez Sanchez, had been deported five times before the deadly encounter. He had finished a federal prison sentence for illegal re-entry into the United States and was transferred in March 2015 to San Francisco's jail to face a 20-year-old charge for selling marijuana.
But three months before the deadly encounter on the pier, Garcia Zarate was released after the district attorney dropped the marijuana charge — despite a request by federal immigration authorities to detain him for yet another deportation.
Attorney General Jeff Sessions expressed his displeasure over the verdict in a statement that claimed San Francisco's decision to release Garcia Zarate "led to the preventable and heartbreaking death of Kate Steinle."
"The Department of Justice will continue to ensure that all jurisdictions place the safety and security of their communities above the convenience of criminal aliens," Sessions said. "I urge the leaders of the nation's communities to reflect on the outcome of this case and consider carefully the harm they are doing to their citizens by refusing to cooperate with federal law enforcement officers."
Sen. Ted Cruz of Texas was one of the seven Republican senators who in January reintroduced "Kate's Law" — which would create a five-year minimum sentence for those immigrants who illegally re-entered the country — and shared his anger over the verdict on Twitter.
Eric Swalwell, the Democratic congressman who represents Steinle's district, also said he was disappointed by the verdict.
"I greatly respect our jury system," Swalwell tweeted," but I could not disagree more with this verdict. I pray for Kate's family."
CORRECTION (Dec. 1, 7:10 a.m.): An earlier version of this article misstated Kathryn Steinle's age. She was 32 when she died, not 33.