It's hard to trust anything on Twitter — even the follower counts of journalists.
Big media outlets have embraced Twitter as a distribution platform but still struggle with how reporters and editors use the social media service, particularly when they appear to be breaching journalism ethics.
This sizable gray area came into clearer focus this week, after a New York Times exposé revealed that more than a dozen news media figures had paid to artificially pump up the number of followers they have on Twitter.
Journalists and commentators, who presumably joined the platform to enhance their stature, instead found themselves grasping to explain why they had paid for counterfeit supporters. When contacted by NBC News, the journalists identified by The Times as having bought Twitter followers had a range of responses: Many ducked requests for comment, others blamed associates, while just one sounded chastened.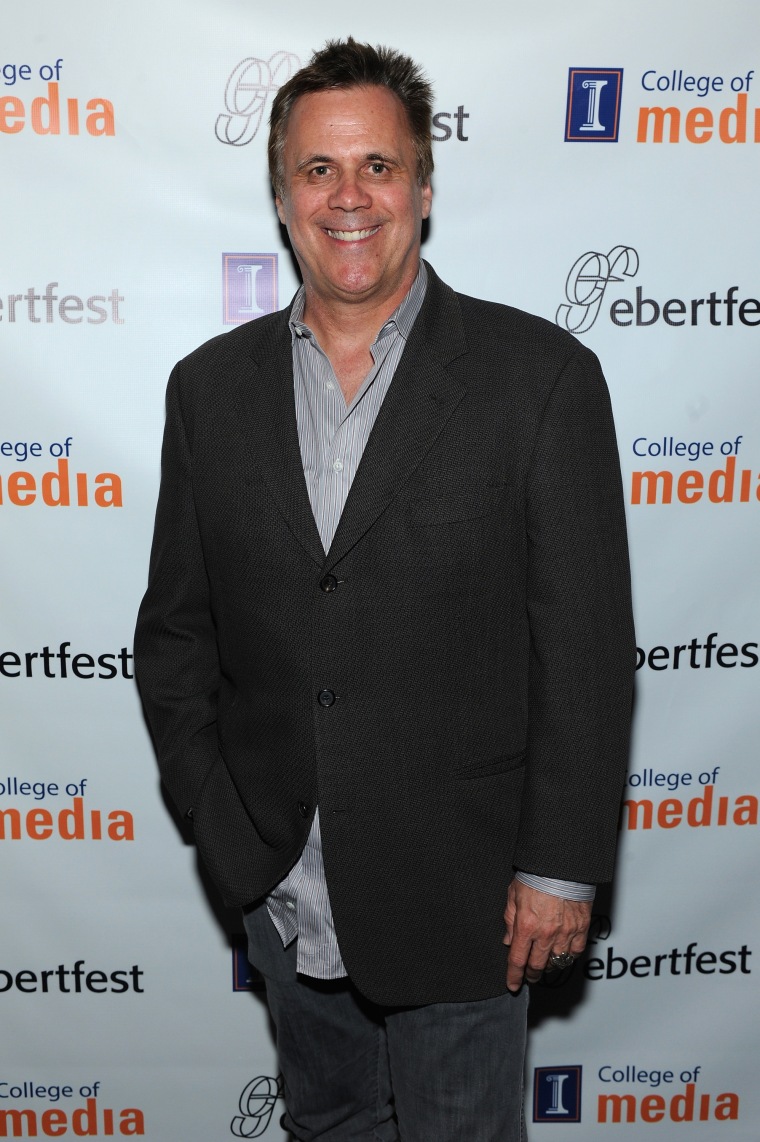 Most of the news outlets that employ the journalists said they did not have a specific policy outlawing pay-for-play on social media. But they said more general policies prohibiting misrepresentation should be enough to put their journalists on notice against paying to pump up their followings.
"One of the currencies of our time is the number of people who follow you on social media. As with any currency, people try to get more in both honest and dishonest ways," said Sree Sreenivasan, former chief digital officer of New York City and now a consultant who teaches social media around the country. "What is common sense in real life should be common sense in social media. In real life, you do not steal and you do not counterfeit. So why would you do that here, on Twitter?"
The Times article focused on a particular firm, Devumi, for selling phony "bot" followers on Twitter, and included the names of public figures who had paid Devumi for followers.
The story's collateral impact was felt across several newsrooms, some of which took action. The Chicago Sun-Times briefly suspended film critic Richard Roeper, before reinstating him. The Hill, a Washington political newspaper, banned social media "juicing," as the practice of buying followers is known. Other outlets acknowledged they hadn't confronted the issue.
The Times reported that Devumi had made millions by supplying customers with more than 200 million Twitter followers. But rather than offering a real audience, the Devumi followers were actually electronic counterfeits, known as bots, which were sometimes created by mimicking the accounts of real Twitter users.
A customer might pay $225 for 25,000 followers to appear more popular on Twitter than they really are, The Times said. Some of those Twitter users cash in on those followings by selling themselves as social "influencers" who hawk products and causes for pay.
The New York Times has a policy prohibiting its journalists from engaging in deceptive practices. They also "should not misrepresent how many [social media] followers they really have," Danielle Rhodes Ha, a Times spokeswoman, said. She said the paper was considering updating its social media guidelines to address the issue.
Jane E. Kirtley, a professor of media ethics and law at the University of Minnesota's journalism school, said it should be obvious why media figures should not pay to artificially inflate their social media audiences.
"The only thing reporters have to peddle (to differentiate themselves from bloggers and others who are not really news people) is their credibility," Kirtley said via email. "Gaining followers by buying them results in a loss of integrity and, ultimately, one's reputation, because, sooner or later, you'll be found out."
Roeper was arguably the best known of those identified in the Times article, thanks largely to his days co-hosting television's "At the Movies," along with Roger Ebert, who died in 2013. Roeper's Twitter profile lists more than 224,000 followers. But after the Times reported that an untold number of those fans had been purchased from Duvemi, the Sun-Times said it was suspending publication of Roeper's reviews and columns.
The Sun-Times announced Friday evening that it had concluded its investigation and that Roeper had cooperated fully and acknowledged that he had purchased about 50,000 followers on at least six occasions. The paper said he was "genuinely contrite" and would resume writing film reviews, though not "general interest news columns."
"In the interest of transparency and a fresh start," Roeper wrote in a statement, "I will be voluntarily deactivating my Twitter account and launching a new account." He started the new handle @RichardERoeper on Friday. With less than 100 followers, he has a long way to go to rebuild his previously reported following of nearly 219,000.
Joe Concha, media columnist for The Hill, acknowledged that he had paid for Twitter followers. Concha said on Twitter (where he is credited with 42,548 followers as of Thursday) that he had consulted with a friend with a social media business "to improve my footprint in the space," buying 5,000 followers.
Before the Times article, Bob Cusack, editor-in-chief of the Hill, said he hadn't heard about buying followers.
"So we had no policy," Cusack said by email. "Now that we know about this, we have adopted a policy that reporters should not buy Twitter followers. "
The Times did not report, in most cases, how many followers the journalists had purchased on Twitter. But in the case of frequent CNN contributor and Democratic activist Hilary Rosen, it reported that she had bought more than half a million followers. Rosen told the Times the purchase was "an experiment I did several years ago to see how it worked."
Like most outlets interviewed for this article, CNN does not have an explicit policy prohibiting the purchase of social media supporters. And even if it did, CNN executives simply don't have the bandwidth to crack down on fake followers, said one insider who spoke on the condition of anonymity because he had not been authorized to speak on the topic.
Also on the newspaper's list was Melanie Bromley, chief correspondent for E! News, who has paid for some of her Twitter followers, which now number more than 23,000. E! is an entertainment division of NBCUniversal, the parent company of NBCNews.com.
Neither Bromley nor an E! spokesperson responded to a request for comment.
Buying an electronic following, said Kirtley, the ethics expert, "defeats the whole purpose of attracting followers, which presumably is to engage with them." She suggested it's more meaningful to be followed, "liked" or retweeted by a living, breathing fan, rather than an electronic fabrication.
Bots can follow. They can retweet. But they can't come to your book signing.