In the summer of 2016, Brock Turner, a former Stanford swimmer, was sentenced to six months in jail for sexually assaulting an unconscious woman behind a campus dumpster. That sentence, considered by many to be too lenient, provoked a national backlash that foreshadowed the rise of the #MeToo movement.
Judge Aaron Persky of State Superior Court in Santa Clara County, who was not widely known before issuing the sentence, quickly became the target of public rage. Persky has said he was following the rule of law, not the rule of public opinion, and says he has no regrets. But in the eyes of many critics, the judge had sent a clear message: The legal system does not take campus sexual assault seriously.
The furor against Persky, 56, will culminate on Tuesday when Silicon Valley voters head to the polls to decide whether he should be kicked off the bench. If that happens, Persky would be the first judge recalled in California in 86 years.
In recent months, the campaign has divided lawyers, academics, feminists and criminal justice activists across the state, with critics of the recall push saying it would chill judicial independence. The frenzied atmosphere, with its aggressive fundraising, heated rhetoric and reports of vandalism and threats, resembles the height of a much larger political race.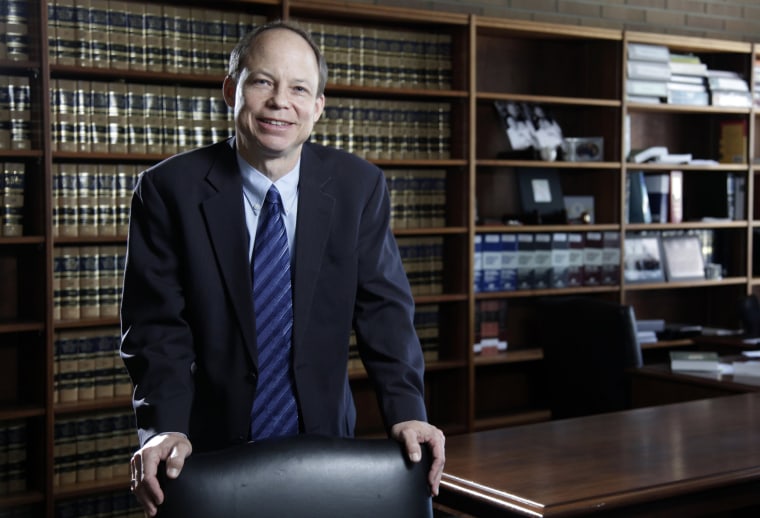 Turner, who was 20 at the time of the sentencing, was convicted of three felonies — two for digitally penetrating an unconscious or intoxicated person, one for assault with intent to commit rape. Prosecutors pushed for a six-year sentence in state prison, but Persky followed the county probation department recommendation of just six months behind bars. "Obviously, a prison sentence would have a severe impact" on Turner, Persky said in announcing his decision.
Turner was released after serving three months for good behavior, and he must register as a sex offender for the rest of his life.
Michele Dauber, a sociologist and professor at Stanford Law School, has led the recall push and serves as its public face. She believes Persky "abused his discretion and screwed up dramatically," imposing too light a punishment on Turner and adding insult to injury for the victim, known as Emily Doe. (She has kept her identity private.) The recall campaign has raised between $1.2 and $1.3 million, Dauber said.
The campaign appears to have popular support, a local poll found. Nearly half, 46 percent, supported removing the judge, compared to 33 percent against, according to a poll of 559 likely voters conducted in May for the Silicon Valley Leadership Group and The Mercury News.
Emily Doe has not spoken publicly about the recall effort. The closest she's come to addressing it was in an essay for Glamour in November 2016: "When we all make it a priority to avoid harming or violating another human being, and when we hold accountable those who do, when the campaign to recall this judge declares that survivors deserve better, then we are going somewhere."
On the other side of the debate are veteran legal professionals who say that ousting Persky could set a dangerous precedent, threatening judicial independence and forcing judges to mete out harsher sentences simply to stave off public outrage and political repercussions.
"This recall has targeted a judge who has absolutely no record or history of misconduct, who has never been found to have engaged in misconduct or bias," said LaDoris Cordell, a spokesman for one of the anti-recall efforts and a retired judge who served on the Superior Court of Santa Clara County from 1982 to 2001.
Dauber has claimed that Persky has demonstrated a clear pattern of bias — a preference for male defendants accused of sexual misconduct, especially athletes — during his tenure on the bench. But anti-recall forces, including Cordell, have disputed this.
The state agency that oversees judicial discipline ruled in December 2016 that Persky committed no misconduct when he sentenced Turner, saying there was no evidence that he had displayed bias.
Dauber, however, dismissed that finding by the California Commission on Judicial Performance, calling it a "one-sided, closed-door procedure."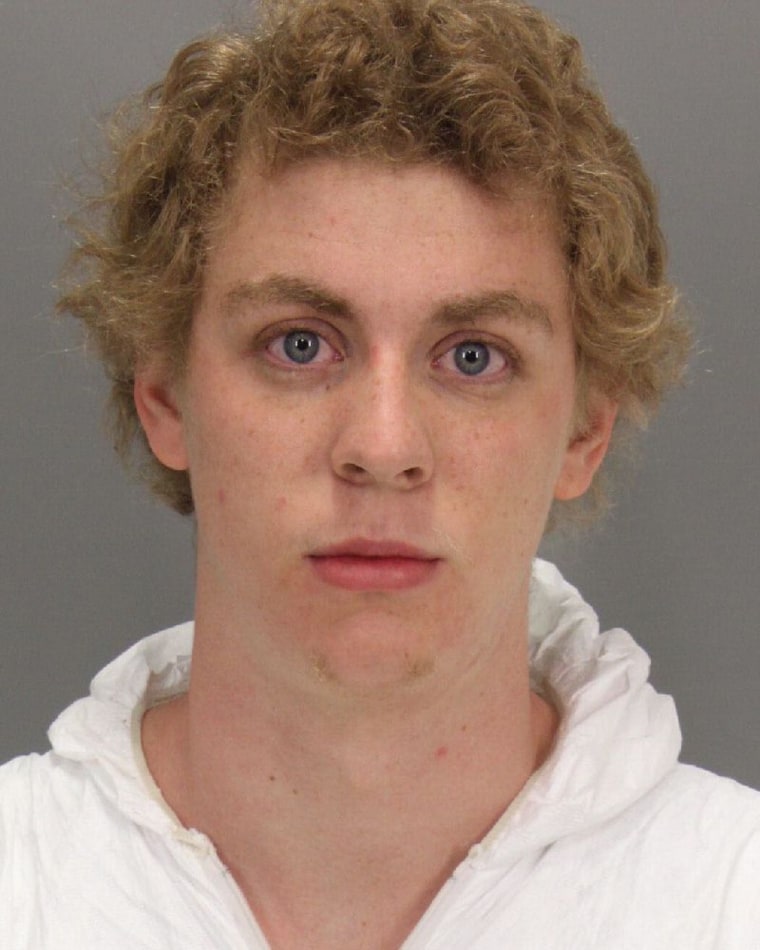 Persky, who has four years left on his term and has been reassigned from hearing criminal cases at his request, did not immediately return a request for comment on Monday. He has taken to working nights from his house, according to a spokesman for his court. In an interview with The Associated Press last month, Persky said he had no regrets, describing the recall effort as "fundamentally unfair."
"I expected some negative reaction. But not this," said Persky, who described himself as the "most hated man on the internet."
The recall push has been resisted by parts of the California legal establishment, including Santa Clara County District Attorney Jeff Rosen. "There is no pattern of abuse or bias by the judge in this case," Rosen said. "This was one bad decision, not a pattern."
As of last August, more than 91 law professors — including nearly 30 from Stanford — had signed a statement in "strong opposition" to the campaign, arguing that it "threatens the fundamental principles of judicial independence" and could continue the cycle of mass incarceration by encouraging harsher sentences, particularly for people of color and the poor.
"If this judge is recalled, the message to judges everywhere is that you better watch your back, because if you sentence someone in a way that someone will find objectionable, they will take you out," said Lara Bazelon, a professor at the University of San Francisco School of Law and one of the signatories of the statement. "It's a travesty."
Dauber, for her part, rejected concerns about judicial independence. "There is no such thing as an elected official independent of the electorate," she said. And she believed fears over the perpetuation of mass incarceration suggests a "very dim view of the integrity of judges."