The Florida man charged with fatally shooting a father of three in a dispute over a handicap parking spot will remain behind bars for now.
A state judge on Thursday denied a motion filed by the public defenders representing Michael Drejka that sought to lower the $100,000 bond in a case that is testing the boundaries of the state's "stand your ground" laws.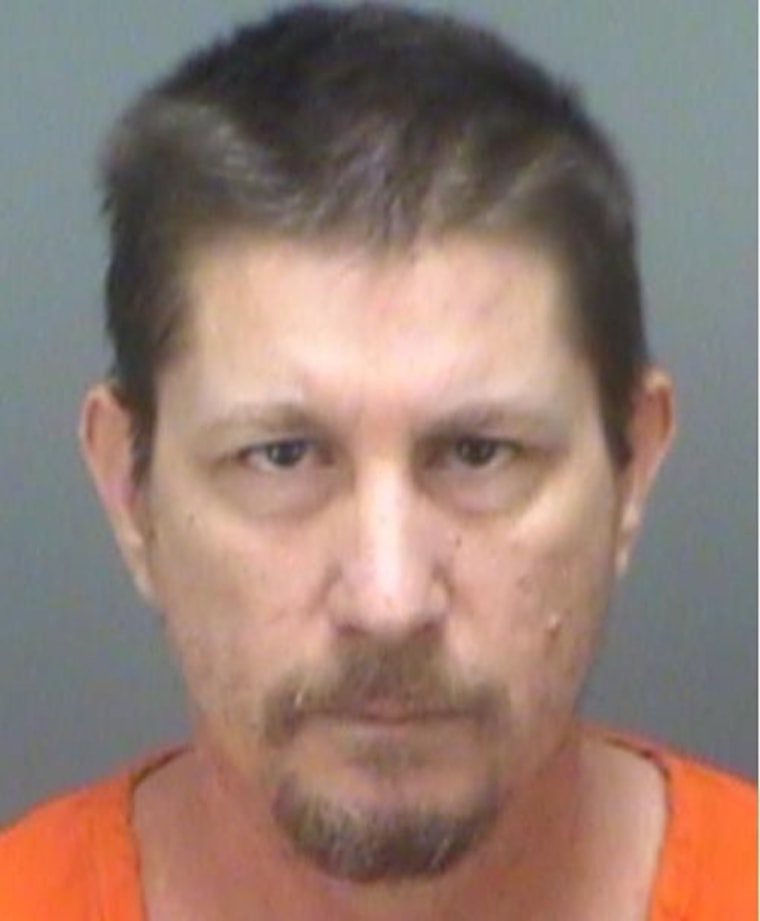 Drejka, 48, was charged with manslaughter in the July 19 shooting of Markeis McGlockton outside of a convenience store in Clearwater. Drejka previously told police that he feared for his life at the time he pulled the trigger. He faces up to 30 years in prison if convicted.
"The thing about a manslaughter, of course, is there's an alleged victim who is dead," Judge Joseph Bulone of Pinellas-Pasco Circuit Court said in denying the defense motion to cut the bail. "I did consider all of the facts that were alleged in the case."
A pre-trial hearing has been scheduled for Oct. 19.
Surveillance footage shows the fatal encounter escalate after McGlockton, 28, pulled in a handicap parking spot outside the convenience store. While McGlockton and his 5-year-old son went inside, Drejka got into an argument with McGlockton's girlfriend about the car being parked there.
When McGlockton exited, he can be seen shoving Drejka to the ground. But it also appears he was backing away when Drejka, who has a concealed weapons permit, pulled out his gun while still on the ground.
Pinellas County Sheriff Bob Gualtieri declined to arrest Drejka citing the appearance of self-defense, sending the case to state prosecutors for review.
Under Florida's "stand your ground" law, enacted in 2005, licensed gun owners can use deadly force if they believe they are in imminent danger or death. But prosecutors reviewing the tape determined McGlockton was retreating at the time he was shot.
At Thursday's bail hearing, the Pinellas County State Attorney's Office argued that a number of disturbing incidents before the fatal shooting in which Drejka threatened other drivers by brandishing his handgun showed that the ex-tree trimmer posed a risk to the community.
Three months before the fatal shooting, Drejka got into a heated argument with another black driver, Richard Kelly, over a tanker truck parked in the same handicap spot.
Prosecutors said Drejka used racial slurs during the heated exchange and later called the owner of the truck company to complain about the incident and allegedly said, "I could have blown his head off."
Outside the courthouse, a lawyer for the McGlockton family said the Stand Your Ground law was also on trial.
"It sends a message that you cannot just kill people. You can not be a vigilante," attorney Kelly McCabe told reporters after the ruling. "You cannot just kill someone in front of his children and his partner and get away with this."