A Michigan judge hearing a case against a disgraced gymnastics doctor issued a gag order on Tuesday, limiting what accusers and their lawyers can say about the sexual-abuse scandal.
Attorneys for Dr. Larry Nassar, who is accused of molesting more than 80 girls and women, complained that public statements had created a "mob mentality" that could doom a fair trial.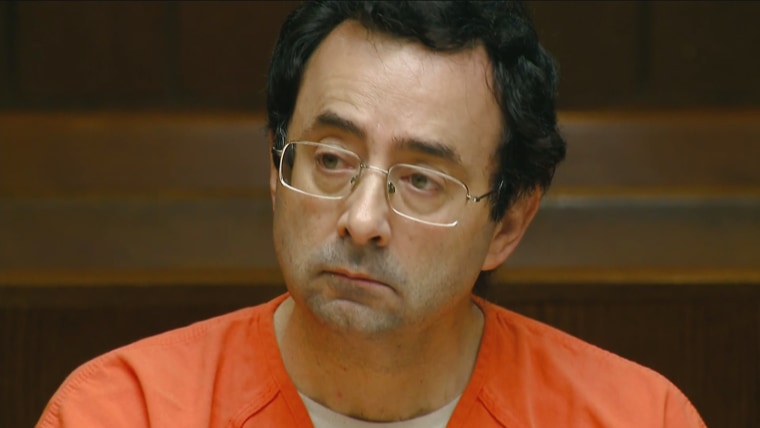 Prosecutors took no position on the defense motion, which was granted with some modifications by Ingham County Court Judge Rosemarie Aquilina.
"I do not want opinions to be cemented in people's minds before there's evidence," Aquilina said. "We need a fair and impartial jury and I'm not sure how we're going to get one if this continues."
The order — which bars parties from talking about material not already in the court record — technically applies to a single case against Nassar in which he's charged with molesting a family friend. But since it applies to all potential witnesses, its impact is broader.
Among the restrictions: Nassar must be publicly referred to by his name or as "the defendant" — a clear reaction to a press conference in which state Attorney General Bill Schuette called the doctor "a monster."
Aquilina's crackdown comes a day after Congressional testimony by two elite gymnasts who say they were abused by Nassar, who was the team doctor for USA Gymnastics and had a practice at Michigan State University before being fired by both institutions.
In addition to the case involving the family friend, Nassar has been charged in state court with molesting nine former patients under the guise of pelvic treatments. He is also charged in federal court with possession of child pornography and has been named in dozens of lawsuits. He has pleaded not guilty to all charges and says his treatments were medically legitimate.