A federal judge in New York on Tuesday ordered mail bomb suspect Cesar Sayoc held without bail.
Sayoc, who was arrested on Oct. 26 in Florida and transported to New York on Monday, made a brief, 12-minute appearance in the Manhattan courtroom of U.S. Magistrate Judge Robert Lehrburger.
The suspect, wearing a blue v-neck T-shirt over a khaki T-shirt, answered "yes sir" to a series of routine questions posed by the judge.
Assistant U.S. Attorney Jane Kim called Sayoc "a serious risk of danger to the public and a flight risk." The defense did not contest the government's opposition to bail.
Sayoc, whose salt-and-pepper hair was pulled back into a ponytail, was ordered to return to court on Monday next week.
Sayoc was not handcuffed during Tuesday's short hearing. But when it wrapped up, the defendant hugged his new court-appointed defense lawyer and placed his hands behind his back as court officers placed handcuffs and led him out.
The 56-year-old is accused of sending more than a dozen pipe bombs to prominent critics of President Trump.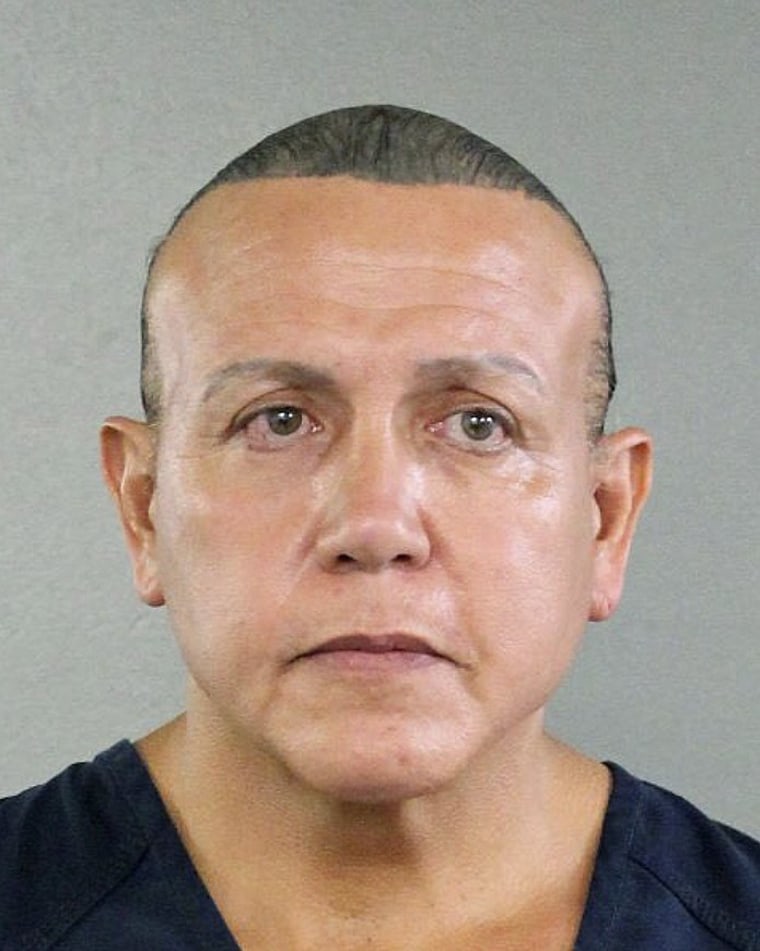 He faces up to 48 years behind bars if he's convicted of the five criminal counts he now faces: interstate transport of explosives, mailing of explosives, threats against former presidents, making threatening interstate communications and assault of current or former officials.
Prosecutors said his long list of targets included former President Barack Obama; former Vice President Joe Biden; former Secretary of State Hillary Clinton; former Attorney General Eric Holder; one-time CIA Director John Brennan; Sens. Cory Booker, D-N.J., and Kamala Harris, D-Calif.; Rep. Maxine Waters, D-Calif.; Democratic donor George Soros; activist Tom Steyer; former Director of National Intelligence James Clapper; and actor Robert DeNiro.
None of the bombs detonated and no one was injured, officials said.