The judge in the Colorado theater shooting case on Wednesday ordered new psychiatric exams for James Holmes, who is accused of massacring 12 movie-goers at a Batman movie premiere in 2012.
In a 51-page court order, District Court Judge Carlos Samour called the first mental exam "incomplete and inadequate."
Samour rejected a request to have experts hired by prosecutors to perform the evaluation, and instead said independent psychiatrists hired by state mental health officials should reexamine Holmes.
Samour said the new exam should only consider if Holmes was suffering from a mental disease or defect, and whether he was insane on the date of the massacre.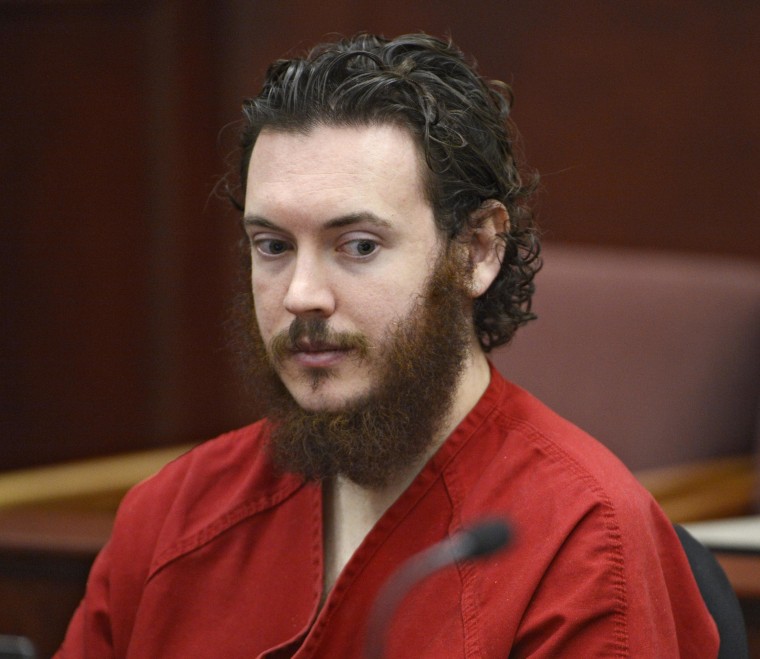 The judge also explicitly stated he did not want Holmes' ability to stand trial examined.
A report on the exams should be completed by July, Samour ordered.
The move is expected to again delay the trial, which had been scheduled for this month but was postponed by the prosecution's motion requesting the new exam.
Holmes, 25, is accused of 166 felony counts of murder, attempted murder and other felonies in the July 20, 2012 shootings at the crowded midnight screening of "The Dark Night Rises" in Aurora, Colo. In addition to the 12 people killed, dozens of others were wounded.
Holmes has pleaded not guilty by reason of insanity. Prosecutors are seeking the death penalty.
Holmes' attorneys have acknowledged that he was the shooter, but now the case hinges on whether or not he was legally insane at the time of the killings.