They say you can indict a ham sandwich, but one judge put three kids behind bars for refusing to eat lunch.
The Michigan siblings were sent to a juvenile detention center after they refused a judge's order to have a meal with their father.
Judge Lisa Gorcyca ordered the three siblings — ages 9, 10 and 15 — to a juvenile facility on June 24th for failing to maintain a "healthy relationship" with their father. The judge held the kids in contempt of court after they refused to have lunch with or talk to their dad Omer Tsimhoni in the Oakland County Family Court cafeteria.
According to court records, the children's parents Maya Eibschitz-Tsimhoni and Omer Tsimhoni have been involved in a lengthy custody dispute since December 2009
The siblings were removed from their mother's custody after the June 24th court hearing.
According to a court transcript of the hearing obtained by NBC News, Judge Gorcyca told the siblings they should have lunch with their father but the kids refused.
"I'll tell you this, you two don't have a nice lunch with your dad and make this up to your dad you're going to come back here at 1:30 and I'm going to have the deputies take you to Children's Village [a juvenile lock up with over 100 offenders]," the judge said.
Gorcyca berated the siblings when they responded saying they did not want to go to lunch with their father, even questioning the IQ of one of the children.
"I've never seen anything like this," she said. "Your dad is a good man who loves you. You have been brainwashed. You are brainwashed. This is not normal behavior."
One of the siblings told the judge earlier in the conversation that he did not want to apologize to his father because he alleged he became violent with his mother.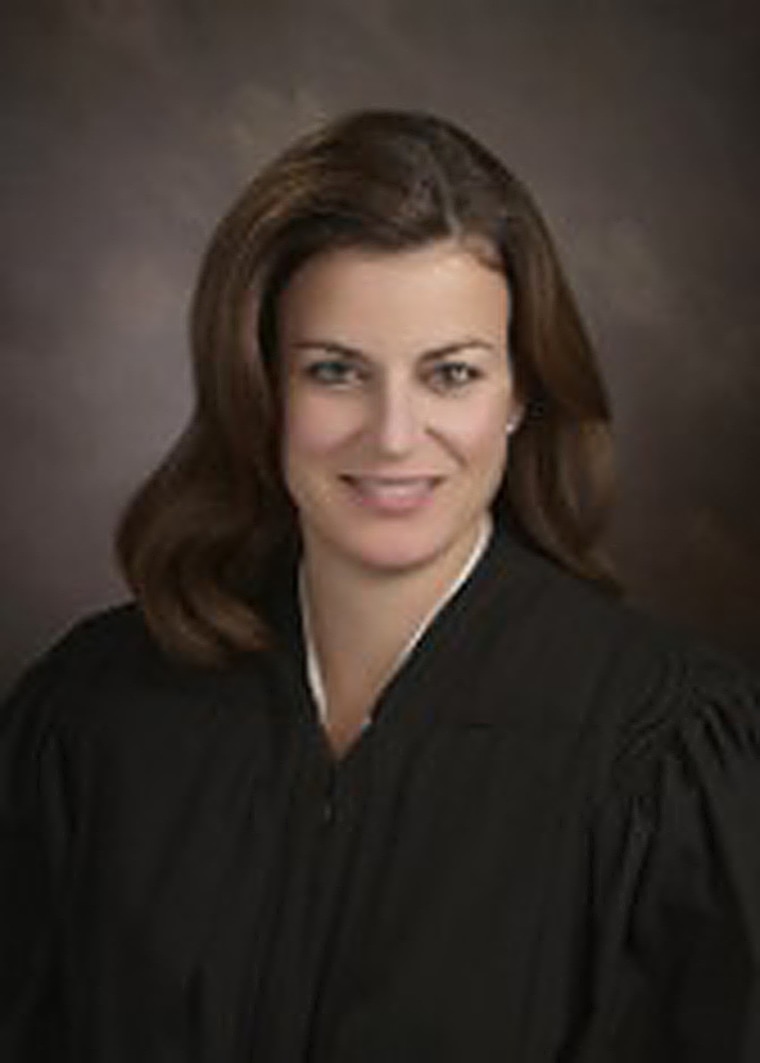 "I do not apologize for — for not talking to him because I have a reason for that and that's because he's violent and he — I saw him hit my mom and I'm not going to talk to him," one of the three siblings told the judge.
Gorcyca's office said that the judge would not comment on the ongoing Tsimhoni case.
Maya Eibschitz-Tsimhoni's attorney Lisa Stern wouldn't comment due to the sensitive nature of the case.
Ronn Torossian, a family friend of Omer Tsimhoni and his spokesperson, claimed "Ms. Eibschitz continues to endanger the children rather than serve their best interests."
"Ms. Eibschitz continually alienates the children from their father, and has ignored countless court hearings and rulings. Mr. Tsimhoni has great respect for the court and the legal system. He is a loving, caring father who desires a healthy relationship with his children," Torossia said in a statement.
The three kids were ordered to Children's Village detention center in Pontiac, Michigan. Judge Gorcyca said the siblings would be kept separate while in the facility, according to the court transcript.
"You're not even going to be with your brother," she said to the 15 year old. "You won't be in the same cell. I'll put in there, 'stay away from your brother.'"
When contacted on Thursday, Children's Village would not release any information on the children's case. The website for the center describes the facility as "a safe, structured environment for youth that includes secure detention, residential treatment and shelter care services."
Larry Dubin, a law professor at the University of Detroit Mercy School of Law, says that while he has not been involved with the case he has been following it closely. He called Judge Gorcyca's actions unusual.
"Usually you would see any contempt citations go against the spouse that is charged with the alienation of the other spouse," Dubin explained. "I can't say its never happened, but I think its unusual to exercise a contempt order with the children."
Karen Weiner, a neighbor of Maya Eibschitz-Tsimhoni, said she was appalled by the judge's actions and had always found the kids to be well cared for by their mother.
"These are nice sweet kids, and it seems like she should consider the circumstances and finding out what these kids are scared about," Weiner said.