A federal judge in Ohio on Tuesday refused to restrict telephone access for a man accused of plotting to bomb the U.S. Capitol on behalf of the terror group ISIS, according to court documents.
Prosecutors sought to restrict phone access for Christopher Lee Cornell, who is being held at the Boone County Jail in Kentucky, arguing that "unfettered access to a telephone" raises security concerns because Cornell is a self-proclaimed supporter of ISIS and might call other supporters of the terror group.
Judge Sandra Beckwith of the U.S. District Court for the Southern District of Ohio ruled that the facility where Cornell is being held isn't logistically able to restrict his phone access, NBC station WLWT in Cincinnati reported. All calls out of the jail are recorded, but prosecutors said Cornell still could still use a phone to encourage acts of violence.
Cornell, 20, a Muslim convert who now goes by the name Raheel Mahrus Ubaydah, was arrested Jan. 14 after a five-month FBI investigation, and he is charged with the attempted murder of government officials, solicitation to commit a crime of violence and possession of a firearm in connection with a crime of violence.
The request to limit Cornell's phone access came after Cornell called a Cincinnati TV news station WXIX-TV and gave an interview, in which he said he would have tried to kill Obama if he hadn't been arrested.
Cornell was arrested in Cincinnati after buying two M-15 semi-automatic rifles and about 600 rounds of ammunition, the FBI said. The agency said Cornell sought to establish an ISIS cell in the U.S.
Cornell's father has said an FBI informant coerced his son into the plot.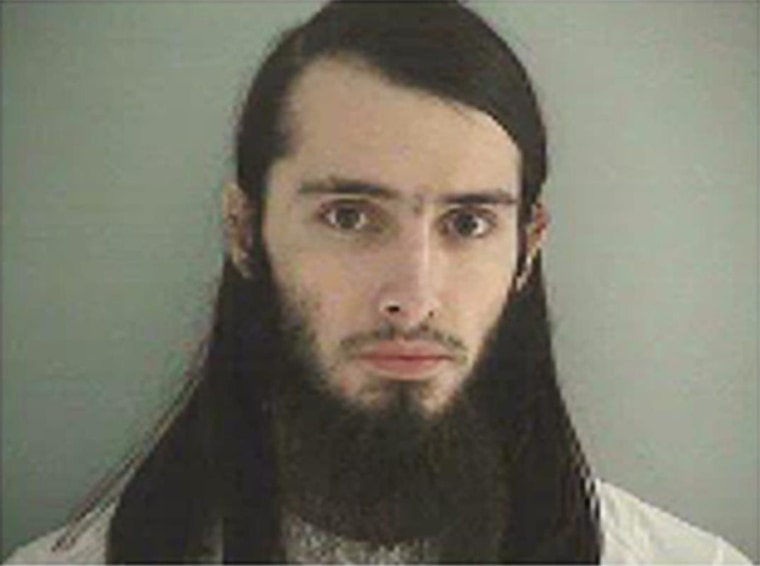 IN-DEPTH
— Phil Helsel