Former House Speaker Dennis Hastert's federal hush-money case will go forward with a judge who donated to his campaign fund years ago.
Prosecutors and defense attorneys were given a chance to ask that U.S. District Judge Thomas Durkin be disqualified because of the contributions, but in papers filed in Chicago Federal Court on Thursday, both sides said they are fine with him staying.
Earlier this week, as Hastert was being arraigned, Durkin explained that he made $1,500 in donations in 2002 and 2004 because he was friendly with the politician's son, Ethan. He said he never met the candidate himself.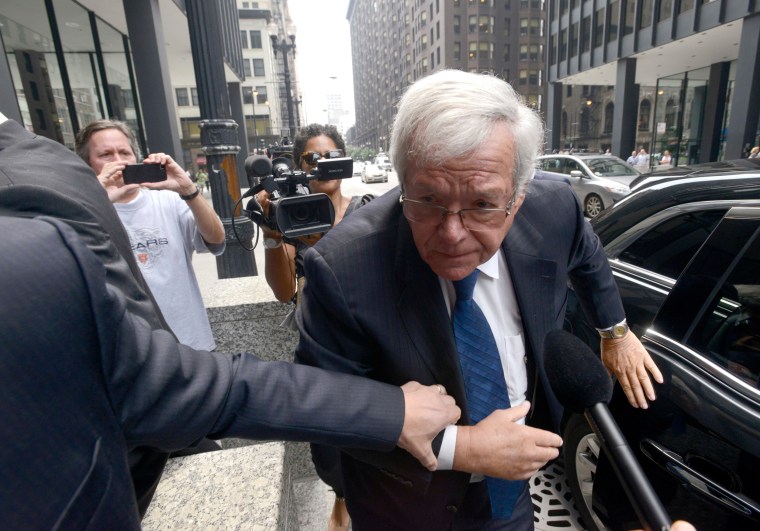 Hastert, who retired from Congress in 2007 and became a lobbyist, is accused of structuring bank transactions to avoid triggering red flags. Court papers say he agreed to pay a person — identified only as Individual A — $3.5 million in hush money to conceal "prior misconduct."
Federal sources have said "Individual A" was a student at Yorkville High School in Illinois, where Hastert was a teacher, wrestling coach and football coach between 1965 and 1981, before he took public office. They say the misconduct was sexual in nature.