A jury on Friday awarded Hulk Hogan $115 million in his lawsuit against Gawker Media, agreeing the company violated his privacy by posting a sex tape of the ex-pro wrestler online.
The two-week trial culminated with jurors deliberating for six hours before reaching their decision. Hogan hugged his attorneys as court adjourned.
Hogan, 62, who used his legal name of Terry Bollea during the civil trial in St. Petersburg, was seeking $100 million in damages after Gawker published the edited sex clip in 2012.
Hogan argued the publication violated his privacy, while Gawker argued he is a public figure and the post was protected by the First Amendment.
Founder and chief executive of Gawker Media Nick Denton said the company would appeal.
"Given key evidence and the most important witness were both improperly withheld from this jury, we all knew the appeals court will need to resolve the case," Denton said.
"I want to thank our lawyers for their outstanding work and am confident that we would have prevailed at trial if we had been allowed to present the full case to the jury," he said. "That's why we feel very positive about the appeal that we have already begun preparing, as we expect to win this case ultimately."
Hogan's attorney Kenneth Turkel told the jury Gawker could have avoided the lawsuit if it would have simply taken down the video clip when first asked.
"In its core this case has never, ever, ever been about anything more that Gawker took a secretly recorded sex tape of my client in a private bedroom performing a private act and put it on the internet," Turkel said, according to NBC affiliate WFLA.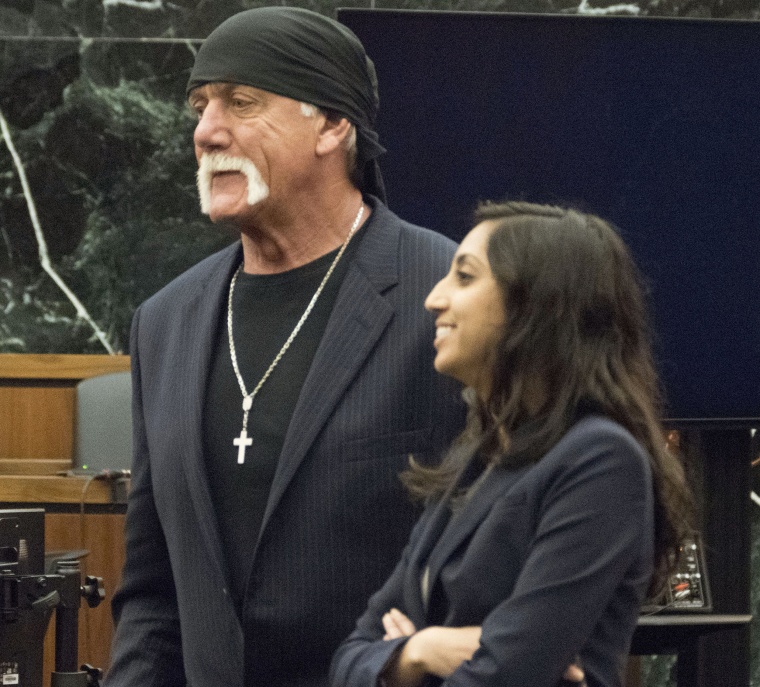 "We're exceptionally happy with the verdict. We think it represents a statement as to the public's disgust with the invasion of privacy disguised as journalism," Hogan's team said in a statement. "The verdict says no more."
"Thank you God for justice, only love 4Life," Hogan wrote in a tweet after the verdict.
Hogan testified last week that he is "not the same person I was before all this craziness happened."
"My problem is this whole videotape that you guys put out that lives forever," Hogan said under cross-examination. "It will be there forever on the Internet."
The video, which Hogan said was made without his knowledge was of Hogan having sex with the wife of his then best friend, radio "shock jock" Bubba the Love Sponge.
He said it occurred at a personal low point as he went through a divorce. The video was posted five years after it was recorded.
Related: Hulk Hogan on the Stand: I'm Still Reeling From Sex Tape
The jury never saw the video or the unedited cut that transcripts show included him making racist remarks, which prompted the WWE to cut ties with him last year.
Gawker's lawyers contended Hogan made his sex life a public matter, citing interviews and playing clips from his reality TV show.
Hogan said he considers himself to have artistic liberty as an entertainer when appearing as Hogan.
Gawker also argued that its post is protected speech under the First Amendment of the U.S. Constitution.
It is unclear why the 6-person jury awarded Hogan $15 million more than he sought.