Self-declared white supremacist Dylann Roof was found guilty Thursday of killing nine black worshipers at a Bible study class in a South Carolina church.
It took a 12-person panel a little over two hours to convict Roof on all 33 counts stemming from last year's massacre at the historic Emanuel AME Church, including the two dozen that fall under federal hate crime statutes.
"We find the defendant Dylann Storm Roof guilty." the jury foreman said 33 times as Roof stood in the courtroom, his face blank and betraying nothing.
Related: Charleston Massacre Survivor Says Suspect Dylann Roof Opened Fire as Victims Stood to Pray
When that was over, U.S. District Judge Richard Gergel asked Roof a series of questions about whether he understood that 18 of the counts he was convicted of carried the death penalty, and whether he still wanted to represent himself during the penalty phase.
Each time, Roof replied with a one-word answer. "Yes," he said.
The jury will break for Christmas and return after the holidays on Jan. 3 to begin debating whether the 22-year-old mass killer spends the rest of his life in prison — or dies.
Gergel told Roof he had until his next court appearance to change his mind about having a lawyer represent him in the penalty phase.
Massacre survivor Felicia Sanders, who testified at the trial, said the guilty verdicts were "music to my ears."
"I wasn't expecting anything less," she said. "I knew it was going to be guilty, guilty, guilty completely."
But Sanders said she was outraged that Roof did not look at her even once during the trial.
"You slaughtered nine people and you sit there and don't even look," she said. "You can't even give me anything to speak to you...you can at least look back at me."
South Carolina Gov. Nikki Haley said she hoped the verdict would bring closure.
"It is my hope that the survivors, the families & the people of South Carolina can find some peace in the fact that justice has been served," Haley tweeted.
South Carolina Sen. Lindsay Graham said "if there was ever a justified guilty verdict, this was the case."
"As the killer now awaits sentencing, I want the families of those lost that day to know one thing: we are all still with you," the state's Sen. Tim Scott added. "While this chapter is now closed, the rest of the book has yet to be written."
The verdict came after prosecutors and the defense made their final arguments.
Prosecutor Nathan Williams called Roof "a man of intense hatred."
"These nine people exemplified a goodness that was greater than his message of hate," Williams said.
Defense attorney David Bruck did not contest that Roof killed nine people in cold blood on June 17, 2015. The question that remains, he said, is "why?"
"Why did Dylann Roof do this?" he said. "Why was he motivated?"
During the trial, Bruck put no witnesses on the stand. Nor did he raise any objections when prosecutors played Roof's videotaped confession to the FBI, which was made following his arrest on June 18, 2015 in Shelby, North Carolina, for the jury.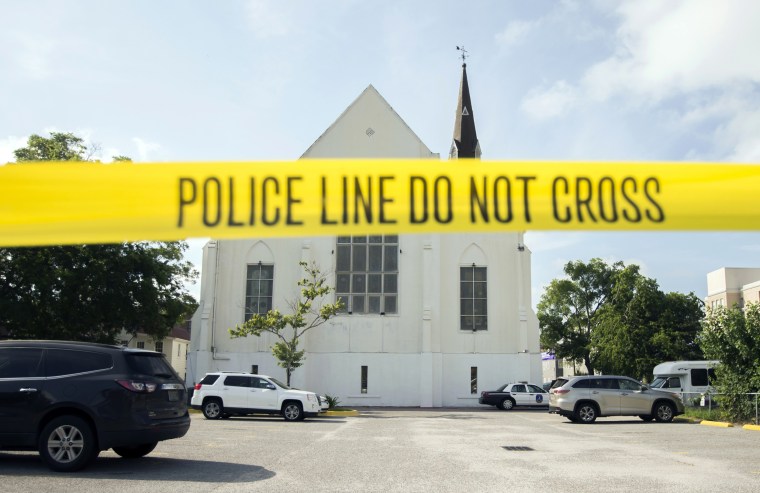 In it, Roof admitted he was guilty and that the motive was to spark a race war. He told the FBI men he was surprised he was able to kill as many people as he did with his .45-caliber Glock pistol.
"What I did is still minuscule to what they're doing to white people every day," he insisted on the tape.
The jury also heard testimony from 70-year-old survivor Polly Sheppard, who told the court Roof spared her for a sick reason.
"I'm going to leave you here to tell the story," Roof said, Sheppard testified.
Sheppard told the court that amid the mayhem she somehow managed to find a cell phone on the floor and call 911 for help.
"Please come right away," she said on the call. "There've been plenty of people shot."
Throughout the trial, Roof barely looked at the victims' families or reacted to the wrenching testimony from Sheppard or law enforcement. Even when the testimony was interrupted by sobs from the gallery, the admitted killer with the bowl haircut sat stone-faced, staring off into the distance.