Almost 20 years after the slaying of his best friend, the high-profile real estate heir Robert Durst will finally stand trial in her killing.
The long-awaited trial, which will likely last up to five months, begins in a California courtroom Wednesday with jury selection.
Durst, 76, a member of one of New York's wealthiest real estate families who is said to be worth $100 million, faces one count of murder in the death of his close friend and confidante Susan Berman, the daughter of a well-known Las Vegas mob boss.
Berman, who had been shot point-blank in the back of her head, was found lying face down in her Los Angeles home on Christmas Eve 2000.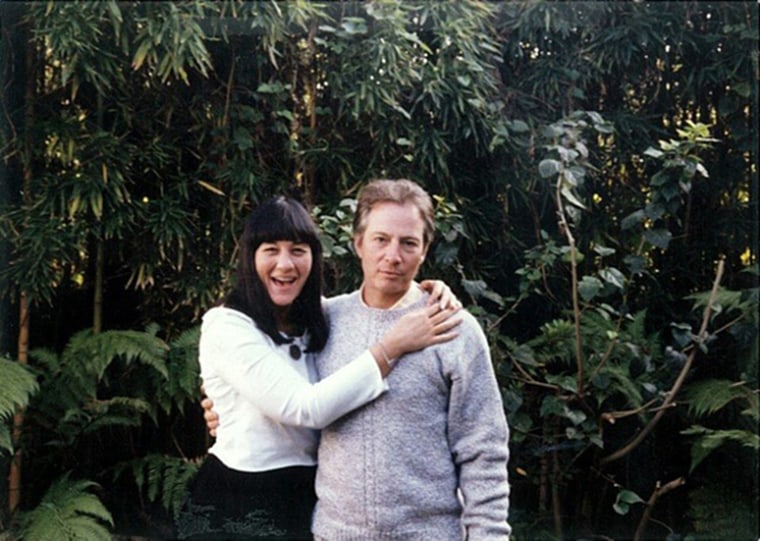 While Durst faces trial in her killing, he has also been suspected in two other slayings, including that of his ex-wife Kathleen, who went missing in 1982, and of his former neighbor Morris Black, who died in 2001.
Durst captured the public eye after being the subject of a six-part 2015 HBO docu-series called "The Jinx: The Life and Deaths of Robert Durst." Filmmakers were given unfettered access to Durst, who gave unabridged details of his involvement in the slayings, including an apparent confession on a hot microphone.
In 1982, Kathleen Durst vanished under murky circumstances. She was presumed dead after never being found, and while Durst was suspected in her disappearance, he was never charged.
Throughout the ensuing investigation and media firestorm, Berman, Durst's longtime friend, stood up for his innocence, protecting him at every turn against accusations of his involvement in his ex-wife's death.
But by 2000, prosecutors believed Berman may have had a change of heart and was ready to talk to authorities about Kathleen Durst's death, prompting Durst to kill her to keep her quiet.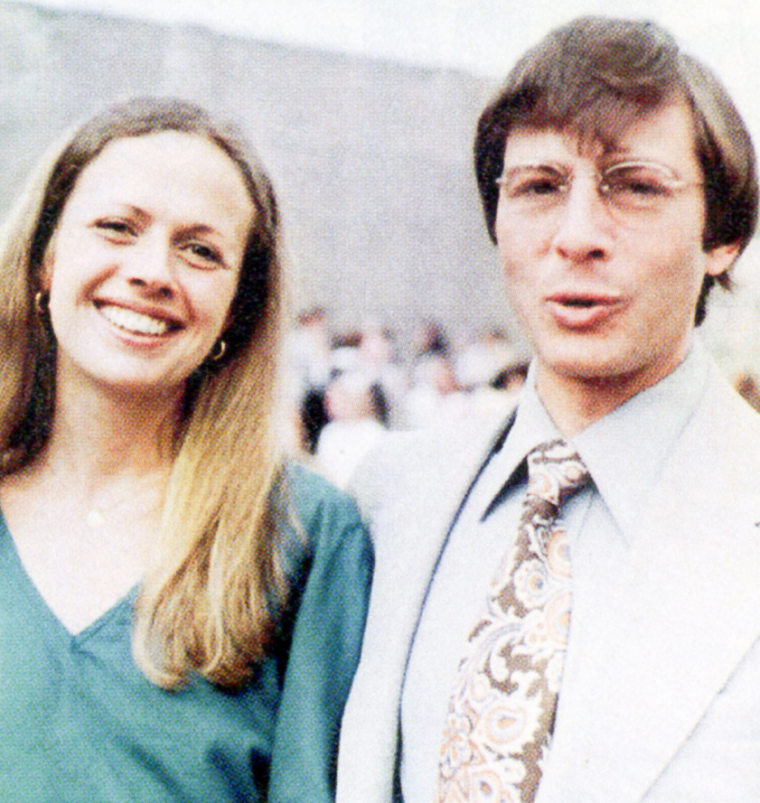 In the aftermath of the deaths, Durst disguised himself as a mute woman and moved to a small rental apartment in Galveston, Texas, to hide out from law enforcement.
In 2001, he was charged in the killing and dismembering of Black, his neighbor and landlord, who he claimed was his "best friend" at the trial in that case.
Prosecutors said they will introduce evidence at the trial that Durst killed Black in another attempt to hide his crimes after the elderly man discovered his real identity.
Durst was acquitted in Black's death in 2005, even though he admitted to chopping up his body, carefully triple-wrapping the body parts in plastic and throwing them into Galveston Bay as he argued self-defense. He admitted to cutting up Black's body but not to killing him, instead alleging that the man shot himself by mistake in a tussle with Durst.
By the time the HBO series began to air in 2015, authorities began building their case against Durst and arrested him in Berman's death May 14 at a New Orleans hotel on the eve of the final episode's airing.
During a search of his room, authorities discovered an illegal handgun, resulting in a separate seven-year prison sentence on a federal weapons charge.
While the murder case rests entirely on circumstantial evidence, prosecutors have placed most of their bets on two handwritten notes tying him to the killing, which he addressed on the HBO docu-series.
The first note, written with the word "cadaver" and Berman's address, was sent to police shortly after her death, ostensibly aiming to inform them of her body.
The name "Beverly Hills" in the address was misspelled on that note as "BEVERLEY."
The same handwriting and the same misspelled word were discovered in another letter Durst sent Berman before she died, which the HBO filmmakers found during their research.
The filmmakers confronted Durst with the letters on camera.
Durst denied having written the cadaver note, but he did acknowledge that "only the killer could have written it." However, he was unable to distinguish between the note and a letter he previously admitted to having written.
After the interview, Durst went to the bathroom not realizing that he was still wearing a microphone and began muttering several sentences to himself, including what appeared to be a confession.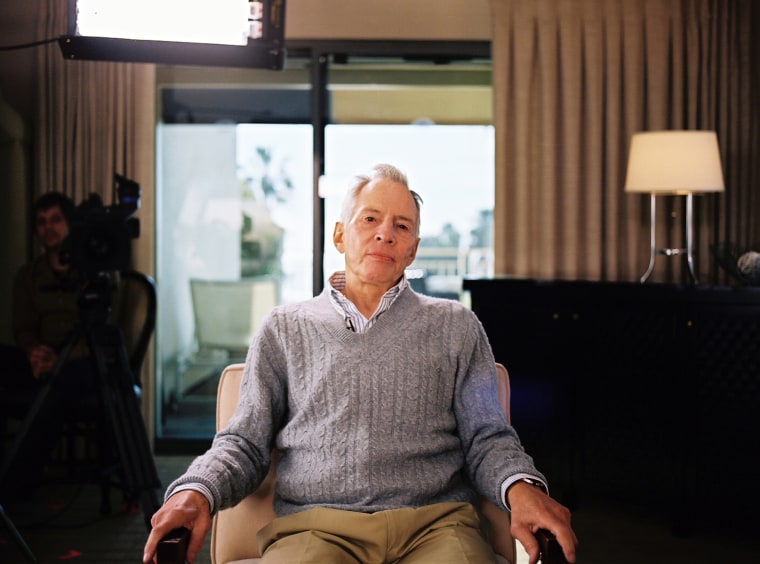 Filmmakers did not find the hot-mic moment until two years later as they were editing the film.
It recorded him whispering to himself: "You're caught! What the hell did I do? Killed them all, of course."
However, the damning line was actually a result of editing, according to court documents. Filmmakers strung three sentences together to make it seem as if they were said at once.
Placed in their proper context, as jurors are likely to hear, the words will likely be less of a bombshell.
The jury is also expected to hear testimony from Nathan "Nick" Chavin, a mutual friend of Durst's and Berman's, who testified in pretrial hearings that Durst admitted to having killed Kathleen Durst to him and that Berman was terrified of him because of it.
"I had to," Durst said, according to Chavin. "It was her or me. I had no choice."