For three decades, authorities in Fort Wayne, Indiana, had the DNA of the man who murdered 8-year-old April Tinsley in April 1988, but could not find him.
Police pleaded for leads, and chased them. They brought in FBI profilers, enlisted state and federal agents and went on "America's Most Wanted." The detectives initially assigned to the case retired and were replaced by younger ones, who also retired without an arrest. The pain and frustration grew over the years, as the killer left taunting notes — and more DNA evidence.
Willing to try just about anything, police in 2015 sent the genetic material to a small DNA technology company in Virginia that produced a computer-generated sketch of what the killer might look like today. Still nothing.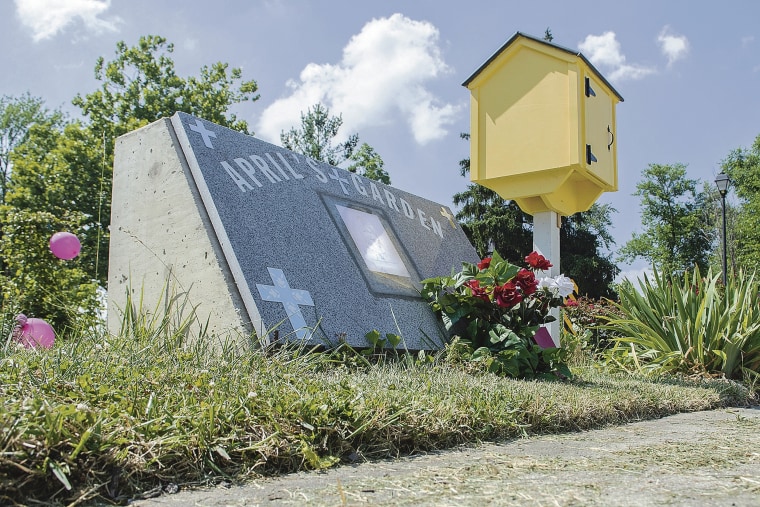 Then, this spring, that company, Parabon NanoLabs, called back, offering to perform a new type of DNA testing that went far beyond the traditional biometric match police labs use. Fort Wayne agreed, and six weeks later the company's lead researcher reported that she'd narrowed the list of potential suspects to two brothers. On Sunday, detectives arrested one of the brothers, who confessed.
This seemingly rapid resolution to a long-stalled murder case is becoming something of a trend: It is the fifth cold case solved by Parabon and their researcher, CeCe Moore, since early May, meshing high-tech DNA analysis, traditional genealogical work and the soaring popularity of online ancestry databases. A sixth, involving an accused serial killer in California, was solved in a similar manner.
The approach, developed by a band of improbable collaborators, could revolutionize law enforcement and spur a massive clearing of unsolved crimes. Parabon says it finds matches in about 60 percent of the cases it pursues; the remainder involve DNA from people who don't have relatives who have submitted profiles to public databases. As more people share their genetic profile online, the company expects its success rate to grow.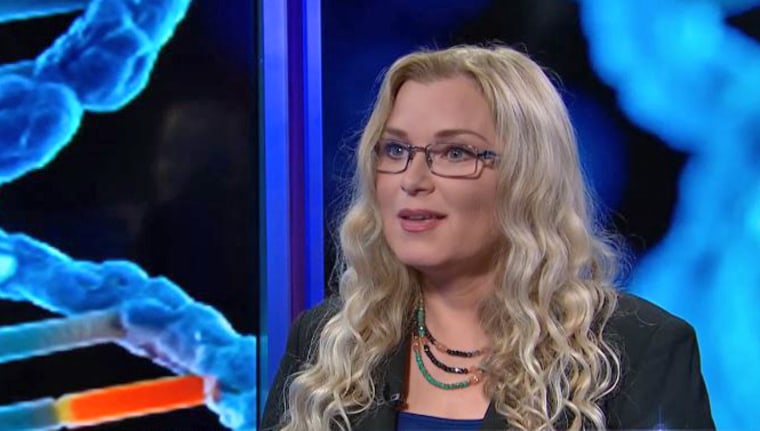 "I never expected that my work would lead to this," Moore said. She is a self-taught genealogist who has helped hundreds of adoptees track their birth parents, and more recently has become a sought-after civilian sleuth in unsolved murder cases.
Moore and Parabon have made their discoveries by harnessing a massive database built by a free genealogy website whose founders had no intention of having their data used to solve crimes. Moore and Parabon have dozens of cases under investigation, and a growing list of new ones.
"As long as law enforcement agencies trust us to do this work, I intend to do it," Moore told NBC News. "I predict we will see dozens or hundreds of cold cases resolved over the next couple of years."
A break in DNA technology
The events that led to this moment began in 2011, when Parabon, then three years old, set out on a research project for the Defense Department that used algorithms to analyze a person's DNA and create computer-generated sketches of what that person might look like. Parabon then offered the sketches to police as a tool to find cold-case suspects or the names of people who had died years earlier without being identified.
Hundreds of departments signed up. The first of them was Fort Wayne, which submitted DNA collected in the investigation of Tinsley's death. Compared to the real-life suspects, the sketches were familiar, but far from perfect, and often didn't appear to account for aging. Still, over the next two years, police made arrests in more than a dozen cases in which Parabon provided sketches.
Even then, the creators knew they were far from harnessing the full power of the genetic data they were collecting.
Another Defense Department contract led Parabon to a project that developed algorithms to identify people through DNA shared with distant relatives — a departure from traditional DNA analysis, which relied on DNA from immediate family. The program took advantage of technology that allowed scientists to analyze autosomal DNA, which is inherited from both parents (in other words, it does not include the sex chromosomes). This type of DNA provides enough information to confirm with a high amount of accuracy relationships at the second cousin level and closer and allows for deeper genealogical exploration.
The use of autosomal DNA to search for genetic material that could be used to develop investigatory leads was completely different from the traditional approach taken by law enforcement labs, which used court-approved methods focused on matching someone's DNA to a crime scene sample.
The project drew the company into a community of researchers who practiced "genetic genealogy" ─ merging those cutting-edge DNA techniques with traditional methods of mapping family trees. Among the leaders in the field was Moore, a star of PBS's "Finding Your Roots." Using consumer DNA tests and her own shoe-leather research, she helped people fill in their ancestral histories. She offered to help Parabon on a project that sought to find the relatives of American soldiers whose remains had not been identified.
Steven Armentrout, Parabon's founder and CEO, was impressed.
"She's a geneticist, a genealogist and, make no mistake, she's a detective," Armentrout said.
The first big case
Moore said she had recognized for some time that her techniques were applicable to police cases in which traditional forensic science work had failed. She recalled speaking to law enforcement officers at a forensics conference four years ago, encouraging them to explore the technological advances in DNA testing.
At the time, consumer DNA companies like Ancestry and 23andMe were exploding in popularity, allowing ordinary people to submit their DNA to seek matches. Those growing databases remained separate and inaccessible to law enforcement until a Florida startup offered a way for people to upload their profiles and share them in one place ─ and make them publicly searchable.
Parabon's researchers saw the startup, GEDmatch, as a potential opportunity to expand their work. But they couldn't pursue it until GEDmatch hit a critical mass of 1 million entries. GEDmatch hit that mark early this year.
"Let's see if we can work some cases," Armentrout recalled thinking.
Operating mainly out of offices in Reston, Virginia, with about 20 employees, Parabon was unsure if the public would accept this use of the databases, so it began by focusing on cases that were relatively uncontroversial: the bodies of people found dead and nameless. They enlisted Moore for help.
Those plans took a turn in April, after police in California announced that they'd used GEDmatch to arrest a suspect in a decades-old series of murders. The Golden State Killer case, broken with the help of a professional genealogist — not Moore — made national headlines, and despite privacy concerns raised by the methods, public reaction was largely positive.
"That was a signal to us that this would be an accepted use of the tools," Armentrout said. "Let's not be quiet about this anymore."
A wave of arrests
Parabon immediately hired Moore as its chief genetic genealogist and sent notices to its law enforcement customers about a new service: comparing crime scene DNA samples against public genetic genealogy databases to narrow a suspect list to a small geographic area, family or individual. The charge was about $5,000 per case.
Dozens of departments, some of which already had their crime scene DNA in Parabon's system, signed up.
The hits came almost immediately.
On May 18, using leads produced by Parabon and Moore, police in Snohomish County, Washington, arrested a man in the 1987 killing of a young Canadian couple. Moore said it took her two days to identify a suspect; he has pleaded not guilty. Three weeks later, authorities in Tacoma, Washington, charged a man in the murder of a woman in 1986; he has pleaded not guilty. On June 25, a DJ in Lancaster, Pennsylvania, was arrested in a woman's 1992 homicide; he has not yet entered a plea. That same day, authorities in Brazos County, Texas, announced that a man who'd been executed for one murder had now been identified as the suspect in a second killing. And on Monday came the news from Fort Wayne, Indiana, where police said Moore had helped lead them to the man who has confessed to killing Tinsley. He has not yet entered a plea.
Moore says that once she gets a DNA profile from Parabon, she uploads it into GEDmatch and compiles a list of relatives, narrowing it down to a second or third-cousin, or closer. She builds the family tree backward to common ancestors — usually the great- or great-great grandparents. Then she turns forward in time, filling out more branches and narrowing down her search using publicly available data, including obituaries, wedding announcements and social media. She compiles a list of people who fit the profile of a possible suspect and gives it to police, who take it from there.
In the Fort Wayne case, after Moore narrowed the search to two brothers, detectives used the state police lab to match the DNA of one of the brothers to the crime scene DNA, according to court documents.
"I so wish we had the possibility of utilizing such technology back in the day," said Dan Camp, a retired Fort Wayne homicide detective who worked the Tinsley case while carrying a picture of the girl in his wallet. "I'm glad it's finally here, don't get me wrong. But I wish we had it then."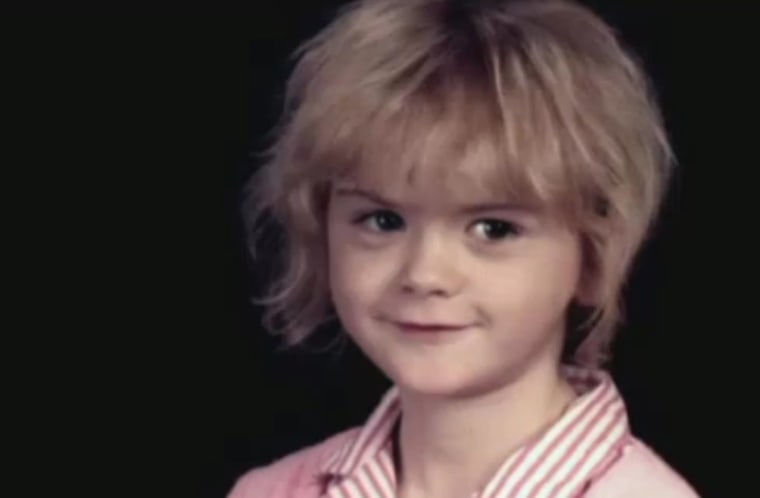 'This is just the beginning'
While Moore and Parabon have welcomed the attention, GEDmatch has not. The site is the hobby of Curtis Rogers, 80, a court-appointed guardian for elderly people who got into genealogy to connect with people who share his last name. He created GEDmatch in 2010 after seeing the power of autosomal DNA searches to link people, and had a computer expert write a program to make that easier. That function — free for most users — lets researchers explore their ancestry deeper than any one of the consumer DNA sites can.
Rogers said he was unaware until the Golden State Killer case that his database was being used by law enforcement. He and his partner quickly updated the company's privacy policy to tell customers they were free to take their profiles down. Most have not, and the site adds about 1,500 new profiles a day, Rogers said.
"I'm not totally comfortable with GEDmatch being used to catch violent criminals, but I doubt it would be possible to prevent it," Rogers said in an email. "I feel it is important to make sure all our users are educated to the possible uses of GEDmatch so they can make up their own minds."
"So far," he added, "the reaction has been overwhelmingly in favor of the use of GEDmatch by law enforcement."
Critics — including privacy advocates and civil rights lawyers — say they worry about law enforcement's use of GEDmatch because there's no legal oversight, and it carries the risk of mistaken identifications. Moore and Parabon point out that the information they provide to police is not the final word; detectives must confirm that they have the right person through more traditional DNA matching.
One thing not in contention, though, is that the power of Parabon and Moore's method is only growing, with 40 current active cases in the United States and Canada and more in the queue. Americans continue to submit their DNA to the genealogy websites and share their profiles on GEDmatch. Parabon is improving its algorithms to make searches easier.
"This is just the beginning," Armentrout said.
Moore says the techniques will become so prevalent that they could act as a deterrent — giving pause to criminals who know their DNA is more likely to give them away.
"I don't think there's any reason to think this will slow down any time soon," she said.