The Department of Justice charged 61 people for their role in a call center scam in which callers impersonated officials from the Internal Revenue Service and other federal agencies to extract money for fictional government debts.
The far-reaching scam involved "a network of call centers" located in India, Assistant Attorney General Leslie R. Caldwell, said at a press conference Thursday. The swindlers, pretending to be government agents, mostly targeted the elderly and immigrants demanding money to pay off debts that did not exist.
The scam went on for four years ensnaring 15,000 victims and resulted in the theft of an estimated $50 million.
So far 56 people, 20 of whom have already been arrested, and five call centers have been charged with international fraud and money laundering conspiracy, Caldwell said. The U.S plans to seek extradition from India, a country that has traditionally cooperated with extradition procedures.
Read More: IRS and FBI Issue Urgent Warning Over Pervasive Tax Fraud Scam
"This transnational criminal ring targeted victims in the United States, impersonating IRS, Immigration, police and other government officials, and demanded immediate payments to avoid deportation, arrest warrants or to cover allegedly unpaid income taxes," she said.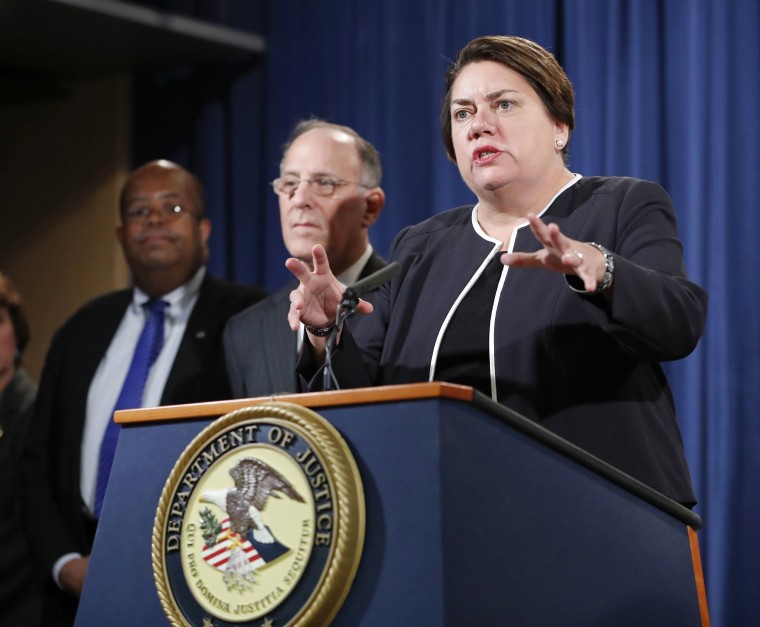 "They tricked frightened individuals by targeting their worst fears," she said. They threatened and intimidated victims with arrest, imprisonment or deportation if they did not pay— in many cases, within 24 hours, she said.
Once the unsuspecting victims paid the fraudulent dues, "the call centers relied on a network of U.S.-based associates to cash out and launder the extorted funds as quickly as possible," she said. "This was done through a variety of prepaid debit cards, which were often registered by conspirators using personal identifying information of close to 50,000 U.S.-based identity theft victims, or through MoneyGram or Western Union wire transfers conducted with fake names and fraudulent identification."
Read More: 5 Face Prison in $100M ID Theft-Tax Fraud Operation
The scammers are "persistent," J. Russell George, a spokesman for the U.S. Treasury Inspector General for Tax Administration said at the press conference. "These people are resilient and won't give up."
The federal government is keen on getting the word out about these scams to the U.S public. "If you receive a call like this, do not pay any money," Caldwell said. "It is not the U.S. government calling you."