The Justice Department said Thursday that it will phase out its use of private contractors to run federal prisons.
Deputy Attorney General Sally Yates said privately run prisons do not provide the same level of correctional services or save on costs. And in a memo to prison officials, she said, "They do not maintain the same level of safety and security."
Related: Locked-In Profits: The U.S. Prison Industry, By the Numbers
Thursday's decision follows last week's reportfrom the department's Inspector General that said privately run prisons had more safety and security incidents — including more assaults by inmates on each other and by inmates on prison staff — than those operated by the Bureau of Prisons.
Related: Obama Bans Hiring Bias Against Ex-Cons Seeking Federal Jobs
In her memo, Yates directs the Bureau of Prisons to either decline to review existing contracts when they expire or reduce their scope, with the goal of ultimately ending reliance on privately operated prisons.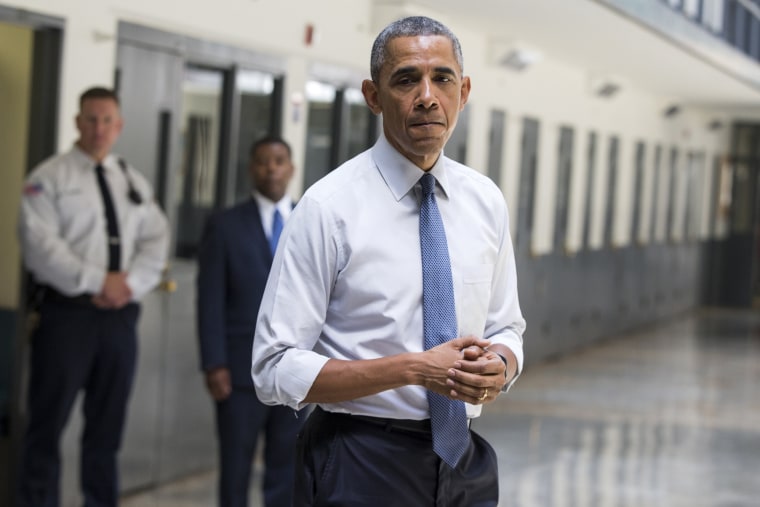 The federal government began using private prison contractors in 1997 as the inmate population expanded rapidly. They now house about 12 percent of the total federal inmate population.
States that rely on private prison contractors are not affected by the Justice Department's move. The private corrections industry is now a $3.3 billion a year business.
Related: Obama Commutes Sentences of 61 Prisoners
"Private prisons served an important role," Yates said in responding to the rapid rise in the inmate population. "But time has shown that they compare poorly to our own Bureau facilities." And she said with the number of inmates now dropping, there's less need for using outside contractors.
"This decline in the prison population means that we can better allocate our resources to ensure that inmates are in the safest facilities and receiving the best rehabilitative services - services that increase their chances of becoming contributing members of their communities when they return from prison," she wrote in a blog post explaining the decision.
The Inspector General report found that contract prisons had 28 percent more assaults by inmates on other inmates, per capita, and more than twice as many cases of inmates assaulting prison staff.