The Department of Justice released 90 pages of text messages late Tuesday night, many harshly critical of candidate Donald Trump, that were exchanged between an FBI lawyer and an agent who was later assigned to Robert Mueller's special counsel team.
The e-mails were exchanged between Peter Strzok, one of the top FBI agents assigned to the Mueller investigation, and Lisa Page, an FBI lawyer. The two were romantically involved.
When Mueller learned of the e-mails last summer, he removed Strzok from the team.
Related: Mueller reassigned top FBI agent, reports say
One message sent by Page to Strzok on March 4, 2016, reads, "God trump is a loathsome human," according to a transcript obtained by NBC News.
Later that year, in August, shortly after Trump secured the Republican nomination, Page sent Strzok an article on Trump's fumbling to understand Russia's annexation of Crimea, adding: "Jesus. You should read this. And Trump should go f himself."
Strzok responded that he liked the article "And F Trump."
Strzok told Page on July 14, "It's clear he's capturing all the white, poor voters who the mainstream Republicans abandoned in all but name in the quest for the almighty $$$$."
In other messages, the couple shared pro-Clinton views. Strzok told Page in March, "God Hillary should win 100,000,000-0."
Strzok then praised Clinton's nomination in July: "Congrats on a woman nominated for President in a major party! About damn time!"
Related: Trump attorney says FBI, DOJ 'conflicts' require second special counsel
Page also warned Strzok about discussing politics on their phones. "So look, you say we can text on that phone when we talk about Hillary because it can't be traced."
In a letter making the e-mails available to House Judiciary Committee Chairman Bob Goodlatte, the Justice Department said the text messages had been obtained by the Department's Inspector General and were being provided to the committee because of unique circumstances.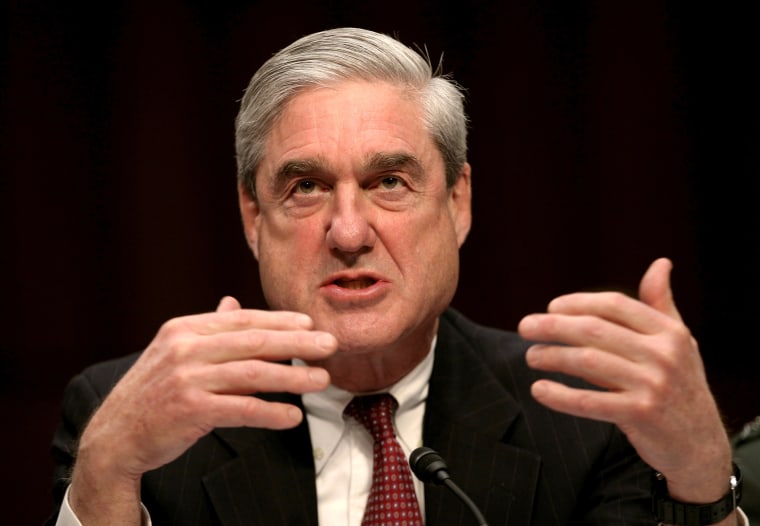 "This extraordinary accommodation of providing the enclosed documents is unique to the facts and circumstances of this particular matter."
Strzok also worked on the investigation of Hillary Clinton's use of a private e-mail server and took part in the FBI's questioning of her. The suggestion that his texts showed favoritism for her has produced Republican outrage and calls for the appointment of a special counsel to examine how Mueller is conducting the investigation into Russia's meddling in the 2016 campaign.
President Trump tweeted on Dec. 3 that the FBI's reputation was "in tatters — worst in History."
Sen. Charles Grassley, R-Iowa, chairman of the Judiciary Committee, then added to the criticism.
"Strzok's behavior and involvement in these two politically sensitive cases raises new concerns of inappropriate political influence in the work of the FBI," he wrote in a letter to the Justice Department last week.
Related: Michael Flynn pleads guilty to lying to FBI in Mueller probe
The Department of Justice released the texts of the e-mails late Tuesday, the night before Deputy Attorney General Rod Rosenstein was due to appear before the House Judiciary Committee. Rosenstein oversees Mueller's work because Attorney General Jeff Sessions has taken himself off the case due to his involvement in the Trump campaign.
In an interview last week with NBC Washington, Rosenstein said he was satisfied with how Mueller was managing the investigation.
On Nov. 18, 2016, when Trump announced his choice of Senator Jeff Sessions for attorney general, Strzok said "Sessions for AG," to which Page responded, "Good god."
The messages were sent between Aug. 16, 2015 through Dec. 1, 2016.
Many were sent before either party locked up its nominee, and Strzok and Page took shots at candidates across the spectrum, including former Maryland Gov. Martin O'Malley, Vermont Sen. Bernie Sanders — both of whom were seeking the Democratic nomination — and Ohio Gov. John Kasich, a Republican.
"I just saw my first Bernie Sanders bumper sticker. Made me want to key the car," Page wrote.
Strzok responded: "He's an idiot like Trump. Figure they cancel each other out."