An energy company lawyer said Thursday that Supreme Court Justice Clarence Thomas touched her inappropriately at a 1999 dinner in suburban Washington. Thomas denied the allegation.
Lawyer Moira Smith said in a statement that she was 23 when "Justice Thomas touched me inappropriately and without my consent." Smith, now vice president and general counsel of Enstar Natural Gas in Anchorage, Alaska, was then a recent graduate of Georgetown University who was spending the year as a Truman Foundation scholar in Washington.
Two of Smith's roommates back then confirmed to The Associated Press that Smith told them what happened just after the dinner. Smith didn't go public until this month.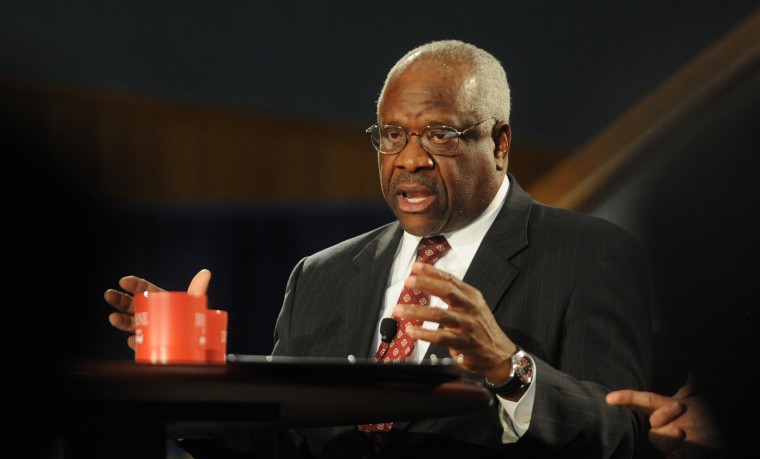 In a statement, Thomas said the claim is "preposterous" and "it never happened."
Smith's story and Thomas' denial were first published by Law.com.
Thomas' high court confirmation in 1991 was nearly derailed by Anita Hill's claims that Thomas sexually harassed her.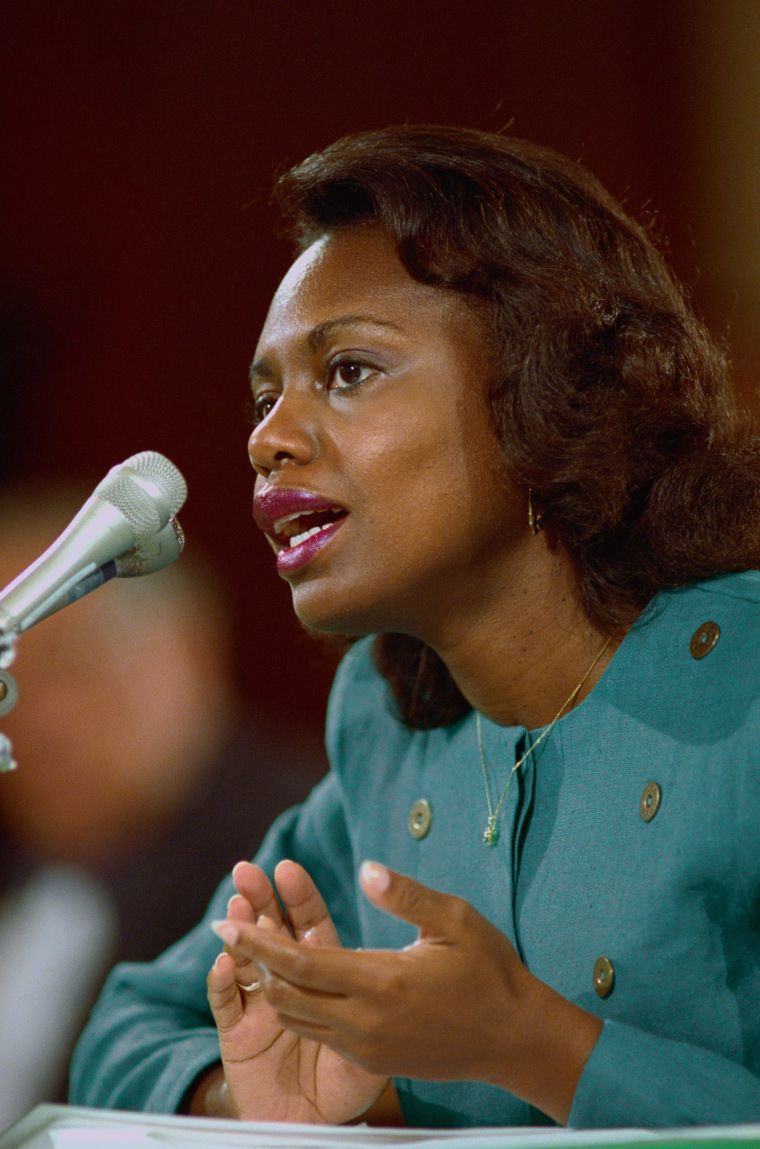 Hill did not return a request for comment from NBC News.
Smith first described the incident publicly on her Facebook page, saying "he groped me while I was setting the table" at a dinner hosted by her boss. Smith said she has since deactivated her Facebook page, but law.com reprinted the posting with its story.
Read More: Anita Hill: 'It's important for us' to relive Clarence Thomas hearings
Smith said she was moved to share her experience after hearing that Donald Trump had been caught on tape making crude comments about women and then seeing an Internet meme that made light of the situation. Smith said on Facebook that she also had been the victim of date rape and was later groped by an acquaintance in a bar.
"As the mother of a young daughter and son, I am coming forward to show that it is important to stand up for yourself and tell the truth. When powerful men commit sexual assault, they count on their victims keeping it a secret," she said in the statement.
Read More: Justice Clarence Thomas Discusses 25 Years on Supreme Court
When Smith returned home from the dinner in June 1999, she recounted what happened to her three roommates, said one of the women, Carrie Farmer.
"I can't recall if it was that night or the next morning, but she told us that she went to this dinner and then this awful thing happened," said Farmer, a health policy expert with the Rand Corporation in Pittsburgh, Pennsylvania. "I don't recall our reaction to it, except I guess we were young and we didn't know what to do with that kind of information."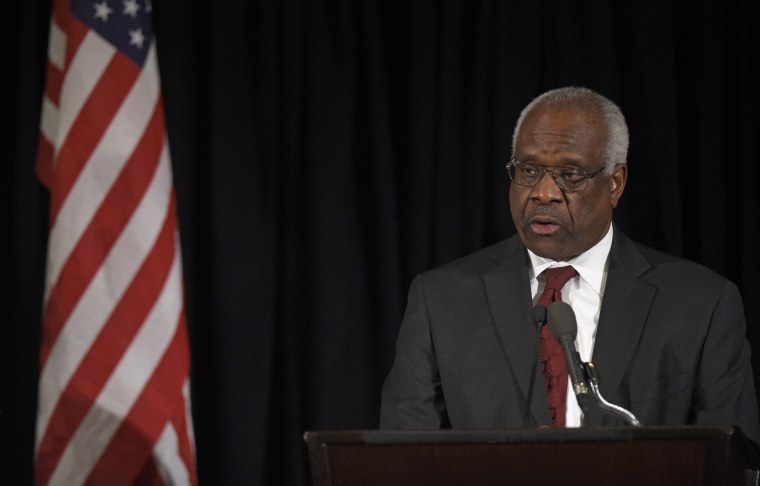 Smith's account became public just as Thomas and his supporters were marking his 25th anniversary on the court. The commemorations included an event at the Heritage Foundation Wednesday night, where Thomas was asked whether there is hope for the Supreme Court confirmation process.
Carrie Severino, a former Thomas clerk, said the justice treated his clerks with "the utmost respect" and allowed her to defer her clerkship for a year because she was pregnant.
Read More: Clarence Thomas Opens up on How He Writes Opinions
"The alleged conduct bears no resemblance to the man I worked closely with, whom I still count a friend after nearly ten years," Severino wrote in a blog post on NationalReview.com that the justice's defenders circulated Thursday.