The family of Justine Ruszczyk, 40, a bride-to-be who had already taken her fiancé's last name, Damond, announced Thursday that it had established a fund to support causes important to Damond in the wake of her death earlier this month.
Damond was shot and killed by Minneapolis Police Officer Mohamed Noor on July 15 after calling 911 to report a possible assault near her home.
"The Justine Damond Social Justice Fund will support social justice causes that were important to Justine, including causes that promote equal treatment and opportunities for all people," read a statement sent Thursday to NBC News by a family representative.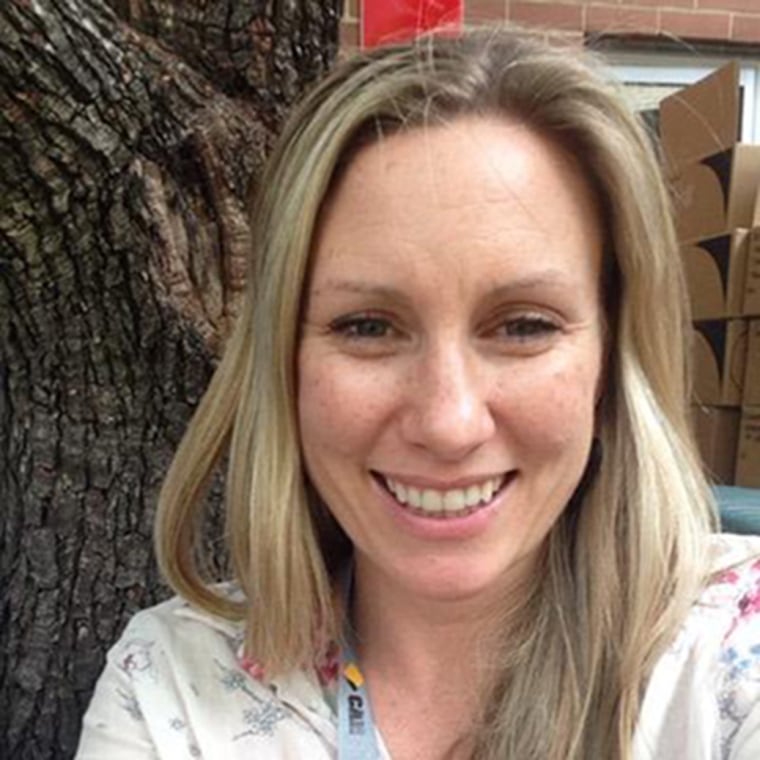 "We hope that through this fund, Justine's name will be associated with the love and change that she wanted to see in the world," Damond's family said in the statement.
Damond was shot and killed by Noor as the officer, who was in the passenger seat of a responding police vehicle, shot out the driver-side window, Officer Matthew Harrity, who was driving that night, has said according to investigators.
Related: After Fatal Shooting, Officers Required to Turn on Body Cams
Harrity said he and Noor were startled by a loud noise right before the shooting, according to investigators. Both officers had body cameras but they were not turned on, officials have said.
Damond's death sparked outrage both in the United States and in her native Australia, and led to changes within the Minneapolis Police Department.
City officials announced Wednesday that Minneapolis police will now be required to turn on their body cameras when dispatched to any call and during any "self-initiated activity."
And former Minneapolis Police Chief Janeé Harteau resigned last Friday, nearly a week after the shooting.
Damond was a spiritual healer and meditation coach who "focused her life on healing others," according to the statement announcing the fund.
The family is accepting donations online and by mail.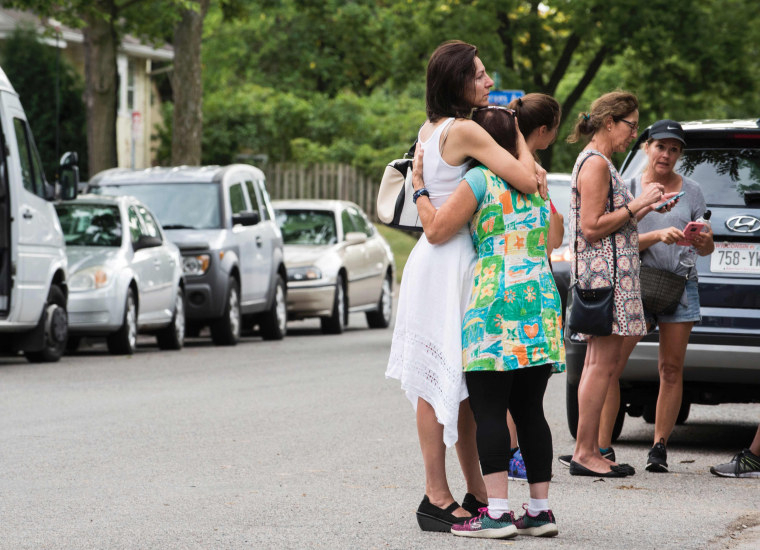 Last week, Damond's father, John Ruszczyk told reporters in Sydney, Australia, that his daughter "was a beacon to all of us."
"We only ask that the light of justice shine down on the circumstances of her death," he saoid at the time.
Some advocates have criticized coverage of Damond's death, that of a white woman at the hands of a black officer, in comparison to shootings of unarmed black men by white police officers. Other community leaders have tried to call attention to the issue of officer-involved shootings as a whole.
Rep. Keith Ellison, D-Minn., said last week that his community was "shaken by yet another unarmed person killed by a Minneapolis police officer."
"Our community is still working to cope with the deaths of Philando Castile, Jamar Clark, and many others. But at the end of the day, our prayers are not enough," Ellison said in a statement.
"We need to confront the reality of so many unarmed people killed by the same officers who swear an oath to protect us. Justine's death shows no one should assume 'officer-involved shootings' only happen in a certain part of town or to certain kinds of people," he said.