A Kansas man is being held on $10 million bond after police discovered his young son missing and then found human remains on his property.
Kansas City police said officers first responded to reports of an "armed disturbance" Wednesday at the home of Michael A. Jones, 44. During the investigation, "it was alleged that a 7-year-old boy had been missing for an extended period of time and was possibly dead," police said in a news release.
The next day, officers returned with a warrant to search the property and found the human remains, authorities said.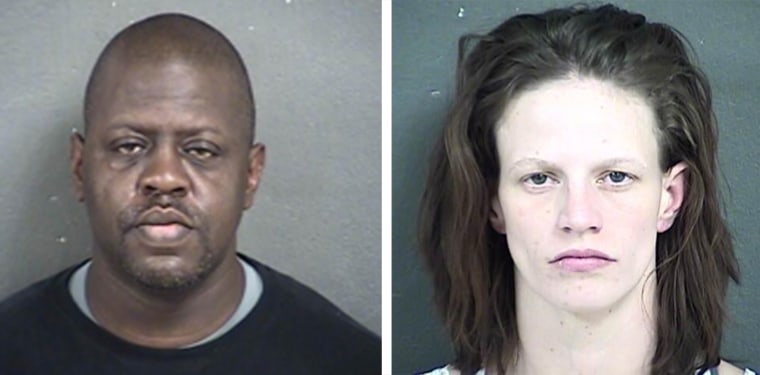 Officials have not determined if the remains are those of the missing child. The grim finding remains under investigation, police said.
Jones was arrested and charged with aggravated assault with a deadly weapon, aggravated battery with a deadly weapon and abuse of a child, according to Wyandotte County Detention Center records.
A news release from the Wyandotte County District Attorney's Office said that Jones is accused of "torturing or cruelly beating" his son and of battering and assaulting a 29-year-old woman, who also lived in the home but wasn't the mother of the 7-year-old, according to NBC affiliate KSHB.
Michael Williams, the brother of Jones' wife, told the station that the couple had been together for nine years and he heard stories of mental and physical abuse.
"There are bullet holes in the walls of that house. So I'm sure you can understand what terror may have been going through that household daily," Williams said.
An attorney has not been listed for Jones.