Authorities on Friday were investigating whether the man who opened fire on co-workers at a Hesston, Kansas, industrial plant used guns purchased through a third party and not at a licensed gun dealer because his criminal background prevented him from buying guns legally, law enforcement sources familiar with the investigation told NBC News.
Investigators have recovered two guns that Cedric Ford used in the attack, an AK 47-style assault weapon and a semi-automatic handgun.
Federal law enforcement agents were still conducting a full trace on those guns in a bid to find out who bought them, including the identity of who sold or transferred them to Ford if he did not purchase them himself. Investigators also were examining the extent of Ford's prior run-ins with the law, which they said include an extensive criminal record in Florida that would clearly block gun purchases by Ford when a required background check was conducted.
"One of the things that we are looking into is the shooter's criminal history, and it appears that he has had police contact over many, many years, some of that in Florida that may have resulted in a felony conviction," said one federal law enforcement official familiar with the investigation. "If all of that is true, he could not have walked into a gun store and acquired a gun because he wouldn't have passed the background check. But we don't know that. That is one of things we are looking into as we also try to answer where the guns came from."
Court records show that Ford was a felon who previously lived in Miami and was on probation with a series of convictions in Florida, including burglary in 2000.
He had a criminal record stretching back to October 1996, when he was charged with carrying a concealed firearm when he was 18 years old, the records showed.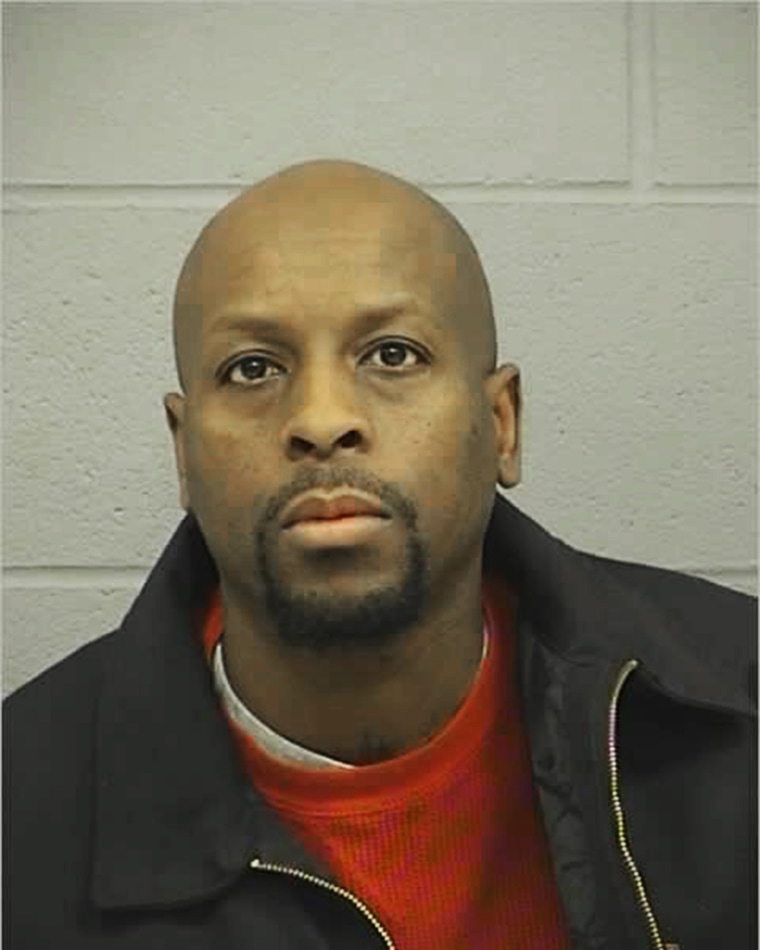 On Friday, a spokesman for the federal Bureau of Alcohol, Tobacco, Firearms and Explosives in Kansas City said the process was just beginning.
"At this point we have started the trace process to determine where those came from, who purchased them, where they were purchased and when," said the ATF's John Ham. "Once we get that information, it puts us a long way down the road on understanding how he acquired those guns."
Ham, who is also an ATF senior investigator, confirmed that ATF agents are working with other law enforcement agencies in a joint investigation into Ford's activities in numerous states. "We are looking into whether they were his guns, whether he stole them, whether someone bought them for him."
Ham cautioned that while Ford appeared to be prohibited from legally purchasing the guns from a licensed dealer, he also could have bought them before he ran into any problems with the law. "All of these are possibilities that we are investigating," he said. "It takes a lot of good old-fashioned police work to make it happen."
Ham also confirmed that Ford was served with a restraining order on Thursday, just prior to the shootings.
On Friday, authorities were using a specially trained ballistics dog to look for shell casings and other evidence at the sprawling crime scene, in part to determine if Ford used one or both of the guns, as well as to rule out the possibility of other weapons or shooters.
Ham said that while both of the guns appeared to be legal, he could not provide the make, model or other details while they are being traced. "But we have not been given any information that the gun itself is illegal," he said in reference to the assault-style weapon.
Such rifles can either be illegal outright if they violate laws prohibiting assault weapons, or they can be bought legal and then illegally converted into assault weapons. But, Ham said, "I haven't been given any indication that it is illegal."
"But at this point we know that he did possess them, clearly, so our first mission is to determine how he got them," Ham said.
Given Ford's criminal background, authorities were especially interested in determining how he obtained the two weapons, and whether he used a "straw purchaser," or someone who knowing conspired with him to allow him to illegally obtain weapons he was not permitted to have. But the federal law enforcement official cautioned that it's too early to tell if anyone knowingly -– or unknowingly -– assisted him in obtaining the weapons because the gun traces were not yet complete.
"That's a leap right now," the official said. "We are working to narrow down how he got the guns. It's not off the table that there is a straw person. But at this point we don't know. There are a lot of variations between that and someone buying a gun and selling the gun to another person."
The official said it could take several days for authorities to figure that out, because federal law prohibits authorities from keeping a database of personal gun purchases and ownership. So the ATF literally has to start each gun trace by contacting the manufacturer, determining when it was made and who it was sold to – often a gun wholesaler that must then be contacted to find out which licenses firearms dealer ultimately sold it, and to whom. Sometimes those checks can be done by phone, but the official said that in a high-profile case like this, it is more likely that federal agents will do personal – and time-consuming – site visits.
"We trace the gun to the first retail purchaser and the rest of it is old-fashioned police work– what did they do with the gun, where did it go from there. There are a lot of layers to that onion," the official said.
As of Friday, it couldn't be ruled out that Ford purchased one or both of the guns, or who purchased them. "We do not know if both guns were bought by the same person."