The armed man fatally shot by North Carolina cops was given multiple warnings to drop his weapon, police officials said Wednesday in the wake of violent late-night clashes between law enforcement and protesters.
Related: Protests Erupt After N.C. Police Seeking Suspect Kill a Different Man
The family of Keith Lamont Scott, 43, who was shot and killed Tuesday near the University of North Carolina at Charlotte, urged protesters to demonstrate peacefully. But demonstrators again clashed with police Wednesday night outside the Omni hotel in downtown Charlotte. Officers in riot gear used pepper spray in an attempt to disperse the crowd.
"The officers gave loud, clear, verbal commands which were also heard by many of the witnesses," Charlotte-Mecklenburg County Police Chief Kerr Putney said at a news conference Wednesday morning, noting that the fatal confrontation unfolded "in a matter of seconds."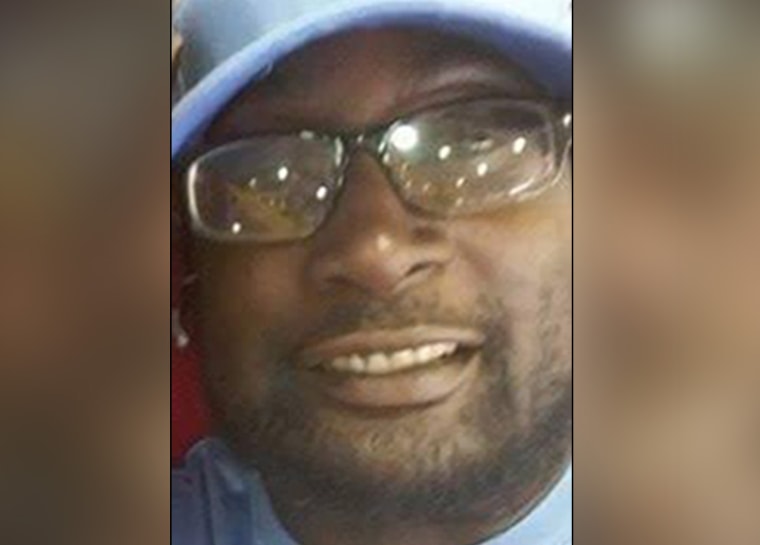 The killing of Scott set off a night of protests and violence that left 16 officers injured as demonstrators threw rocks and blocked a highway, authorities said.
"The extent of injuries varied, but all are minor enough that they would be released," Putney said.
Scott had been sitting in his car at The Village at College Downs complex near the University of North Carolina at Charlotte when officers arrived before 4 p.m. ET.
PHOTOS: Overnight Protests Disrupt Charlotte After Fatal Police Shooting
They were searching for someone else with an outstanding warrant, Putney said. Police said in a statement Tuesday that officers saw Scott holding a handgun as he exited his car and returned to his vehicle. He then exited again as officers approached him and posed an "imminent deadly threat," according to the statement.
Putney said officers instructed Scott to "drop the weapon" after he got out of his car, but he failed to comply. He was given aid and taken to Carolinas Medical Center, where he was pronounced dead.
Scott's family told local news outlets Tuesday that he was disabled and unarmed. They claimed on social media that he had been reading a book.
Putney said that while a weapon was recovered, no book was found, adding that what police are investigating is a "little different than how it's been portrayed so far on social media." He added that he did not know whether Scott ever pointed his weapon at police.
Related: 'The Perception vs. Reality of Violent Crime in America'
In a statement Wednesday, Scott's widow, Rakeyia Scott, said that after hearing Putney's remarks, the family still had "more questions than answers about Keith's death" and would "work diligently to get answers to our questions as quickly as possible."
The statement did not repeat family members' claims that Keith Scott was unarmed.
"As a family, we respect the rights of those who wish to protest, but we ask that people protest peacefully," Rakeyia Scott said. "Please do not hurt people or members of law enforcement, damage property or take things that do not belong to you in the name of protesting."
The officer who fired the fatal shot — later identified as Brentley Vinson, a member of the force for two years — was placed on paid administrative leave, which is standard. Vinson, like Scott, is African-American.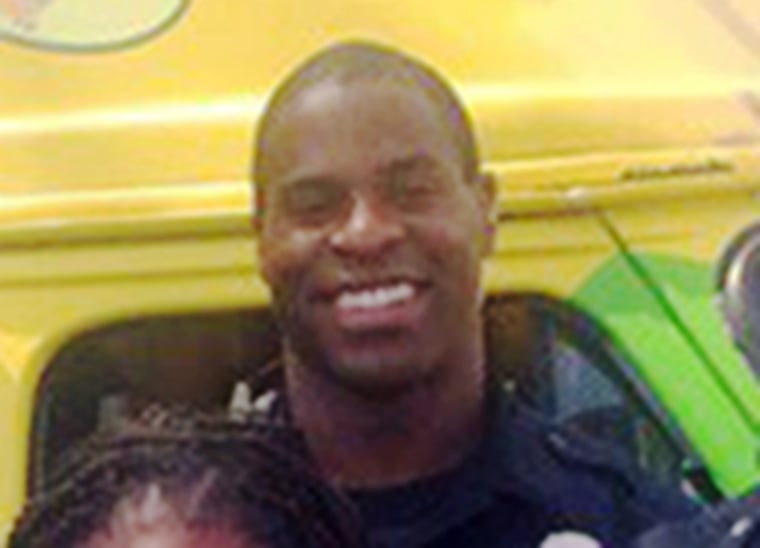 Putney said that Vinson was in plainclothes with a police vest and was not wearing a body camera but that three other officers on the scene did have them. The video was being reviewed along with cruiser dashcam video, and there were no immediate plans to make the videos public, he added.
Hundreds of people shut down both lanes of Interstate 85 early Wednesday as police used tear gas to disperse the crowd. The chief said a tractor-trailer was broken into and its contents were set on fire. One person was arrested.
"As always, our officers tried to facilitate demonstrations and protests ... but when that behavior becomes violent, aggressive and destructive, we have to act as we did," Putney added.
Charlotte Mayor Jennifer Roberts asked residents to remain vigilant as police continue to review the shooting and look at any possible criminal charges against those involved.
"We are calling for peace. We are calling for calm. We are calling for dialogue," Roberts said, adding that she had been in touch with the White House and the governor's office.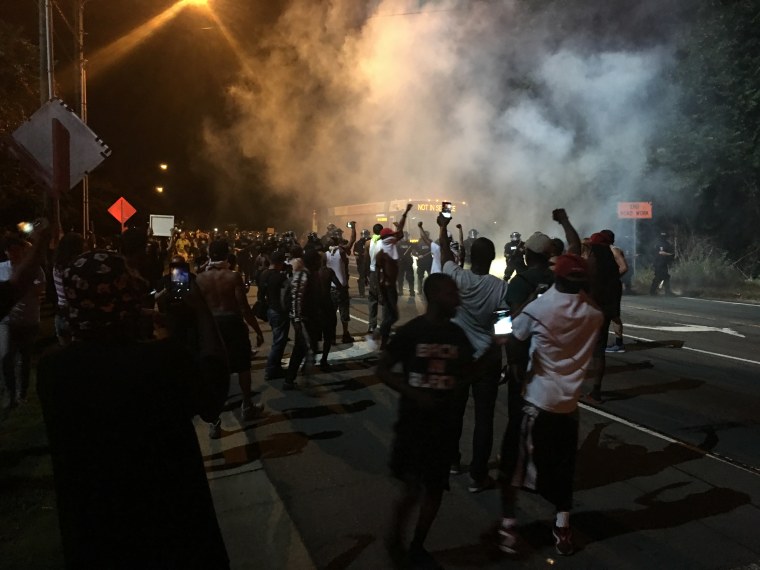 U.S. Attorney General Loretta Lynch said Wednesday that the Justice Department is "assessing the incident." Federal authorities this week opened a separate investigation into the shooting of an unarmed black man by police in Tulsa, Okla.
"Protest is protected by our Constitution and is a vital instrument for raising issues and creating change," Lynch said in prepared remarks at the annual International Bar Association conference in Washington, D.C. "But when it turns violent, it undermines the very justice that it seeks to achieve and I urge those demonstrating in Charlotte to remain peaceful in their expressions of protest and concern."