Georgia called off a second planned execution on Tuesday, a day after it scrapped a lethal injection at the last minute because it discovered the drugs were "cloudy."
The state Department of Corrections said in a statement that it was cancelling the executions of Kelly Gissendaner and Brian Terrell out of an "abundance of caution" and that the courts would set new dates when the agency was ready to proceed.
Gissendaner, the only woman on Georgia's death row, was waiting to hear if the U.S. Supreme Court would stop her Monday night execution when prison officials postponed it about 11 p.m. ET, citing a possible problem with the drug.
"Prior to the execution, the drugs were sent to an independent lab for testing of potency," the agency said. "The drugs fell within the acceptable testing limits."
But in the hours leading up to the execution, officials said, the chemicals obtained through a specialty pharmacy appeared "cloudy."
"The Department of Corrections immediately consulted with a pharmacist, and in an abundance of caution, Inmate Gissendaner's execution has been postponed," the agency said in a statement Monday night.
On Tuesday afternoon, officials said they were also cancelling Terrell's execution, originally planned for next week, while they analyze the drugs.
It's still not clear what might have been wrong with the dose.
"This particular batch just didn't come out like it was supposed to," the state's attorney told defense lawyers, according to papers Gissendaner filed with the Supreme Court on Tuesday.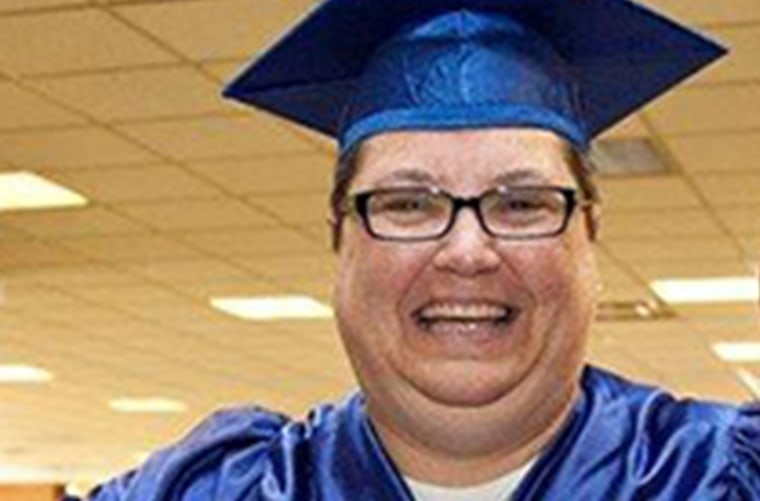 Georgia uses pentobarbital in a one-drug protocol for executions. But an FDA-approved form of that drug is no longer available, so the state has to have it compounded by pharmacies.
Gissendaner and other execution opponents have argued that process is fraught with problems and could lead to prisons using drugs that are contaminated or not potent enough to prevent excruciating pain.
The last-minute postponement of Gissendaner's execution is sure to add fuel to the controversy over the use of compounding pharmacies, a practice that is often shrouded in secrecy.
"It could be a blip or it could be a warning sign that drugs have to be prepared for such purposes in more pristine conditions and with more transparency," said Richard Dieter, executive director of the Death Penalty Information Center, which opposes capital punishment.
The Supreme Court has not stopped other executions because they would have imvolved compounded drugs and the justices green-lighted another execution in Georgia just a month ago.
The justices have, however, halted executions in states that use a different drug — midazolam — that has featured in several problematic executions. A ruling on whether midazolam can be used in lethal injections is expected in the spring or summer.
Even before the cloudy drugs, Gissendaner's planned execution had achieved a high profile. Hundreds of clergy signed a letter pleading for clemency, arguing she had turned her life around and completed a theology program since she was convicted of plotting to have her lover murder her husband.
Death-penalty opponents also noted that while Gissendaner was sentenced to death, the man who actually carried out the murder got a life sentence.