Kellyanne Conway wants the couch issue put to bed.
The counselor to the president said she had simply been asked to take a picture from a specific angle when she was photographed sitting on an Oval Office couch with her legs folded beneath her — shoes pressed against the upholstery — during President Donald Trump's Tuesday meeting with leaders from historically black colleges and universities.
Conway addressed the photo, which went viral on Tuesday, on Fox Business Network's "Lou Dobbs Tonight" after some observers suggested the sitting position was a sign of disrespect.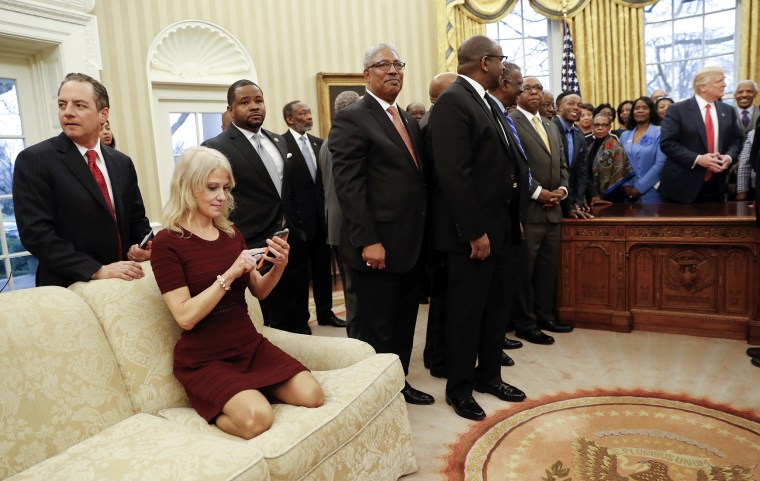 Although she said she didn't follow the debate over the image due to a "busy day" ahead of Trump's Congressional address, she said a few reports showed that she was positioned on the couch in order to get the perfect picture of the meeting.
"We had the largest gathering of men and women to date in the Oval Office for a picture. These are the presidents and other leaders within the historically black colleges and universities, and they came to visit the White House — of course today the president signed the executive order on HCBUs [sic]," Conway told Dobbs, adding that many of the people in the room had defended her.
Related: Kellyanne Conway's Feet on Oval Office Couch Kick Off Debate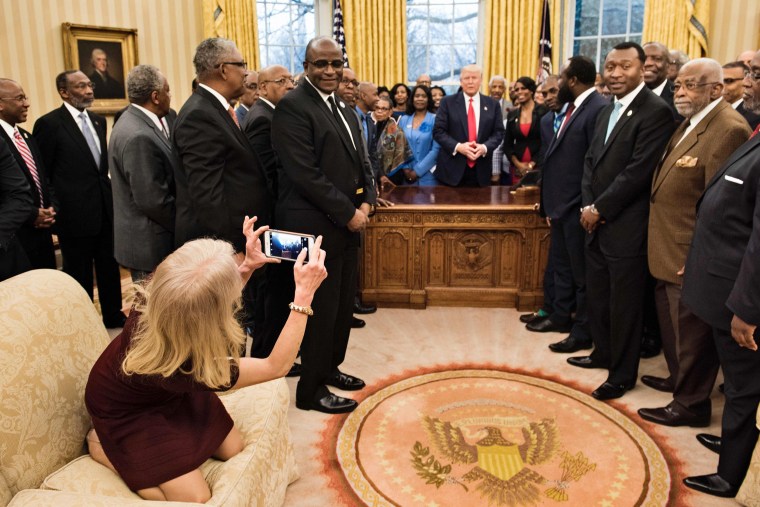 "I was being asked to take a picture in a crowded room with the press behind us, and I was asked to take a certain angle and was doing exactly that," Conway said. "I certainly meant no disrespect. I didn't mean to have my feet on the couch."
Dobbs said those who had determined Conway was disrespecting the Oval Office were guilty of "deplorable hypocrisy" and called it the "venom of the left," referencing pictures of former President Barack Obama with his feet up on the Resolute desk.
"It is venomous," Conway said. "It bothers my children, to be frank with you. I have 24/7 Secret Service protection because there are people out there who do wish us harm, and people should take that very seriously. I'm not a victim at all, but people should take very seriously the import of their words. Especially when they know I meant no disrespect."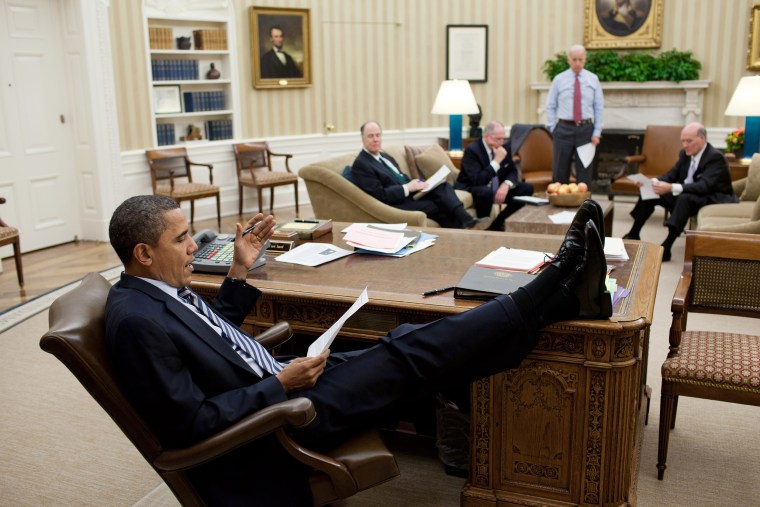 She added that if the photo begins a trend of people talking about showing greater respect for the office of the president and Trump, then she sees the outcome as a positive.