Counselor to the President Kellyanne Conway said Sunday that Donald Trump will continue to cooperate with Robert Mueller's investigation into possible collusion between the Trump campaign and Russia, and dismissed rumors that Vice President Mike Pence is planning a run for the White House in 2020.
During an appearance on ABC's "This Week," Conway said that Pence is "absolutely" getting ready for the 2020 election — but only as Trump's running mate. She said speculation that Pence is setting up a shadow campaign is "fiction."
"Zero concern. That is complete fiction. That is complete fabrication, and I know that his advisers, who had comments attributed to them, have pushed back very strongly and so has the vice president, as am I right now unequivocally," Conway said.
The conversation quickly turned to talk of Russia, and Conway declined to comment on proposed legislation to protect Mueller's investigation, which would mandate a judicial review a decision made by the president to fire the special counsel.
"Why are we engaging in hypotheticals?" Conway said. "The entire Russia investigation is a hypothetical. The president has called it a fiction. A total fabrication to excuse the colossal and unexpected, unwanted defeat of Hillary Clinton in last year's election."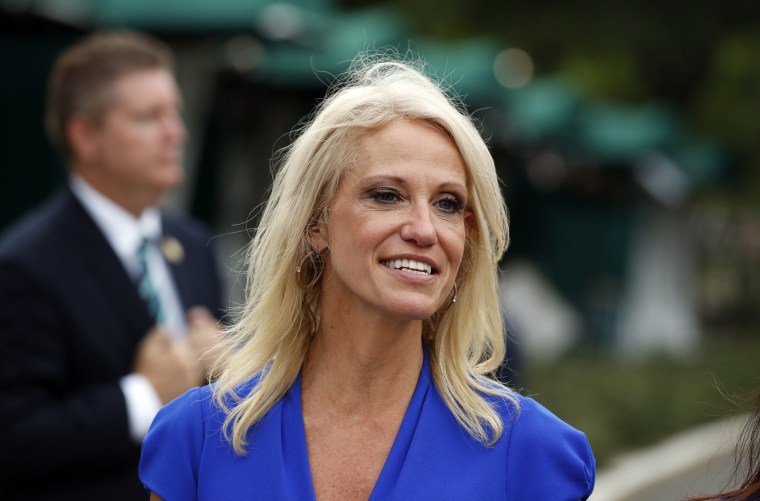 When pressed about whether or not the president would commit to not firing the special counsel, Conway again refused to answer, saying Trump hasn't even discussed the possibility.
"He's not discussed firing Bob Mueller," Conway said. " … we will continue to cooperate with Bob Mueller and his investigation, even though he just hired the 16th person, many of them are Democratic donors, but we'll continue to cooperate and comply."
She added that the president will also comply with anything that brings the investigation closer to a conclusion.
Senator Chris Coons, D-Delaware and Senator Thom Tillis, R-North Carolina, who appeared on the show after Conway's interview, both discussed the proposed legislation. Tillis noted that the bill was is intended to live beyond this administration and that Congress has no evidence the president is thinking of firing Mueller.
Coons said if the president did fire Mueller, there would likely be a strong bipartisan response.
"I think if the president should fire Robert Mueller abruptly, that would be crossing a big line, and I think you would see strong bipartisan action from the Senate, which might include our reinstating him or our hiring him to continue to conduct that investigation on behalf of Congress," Coons said.
Related: Donald Trump Signs Russia Sanctions Bill for 'Sake of National Unity'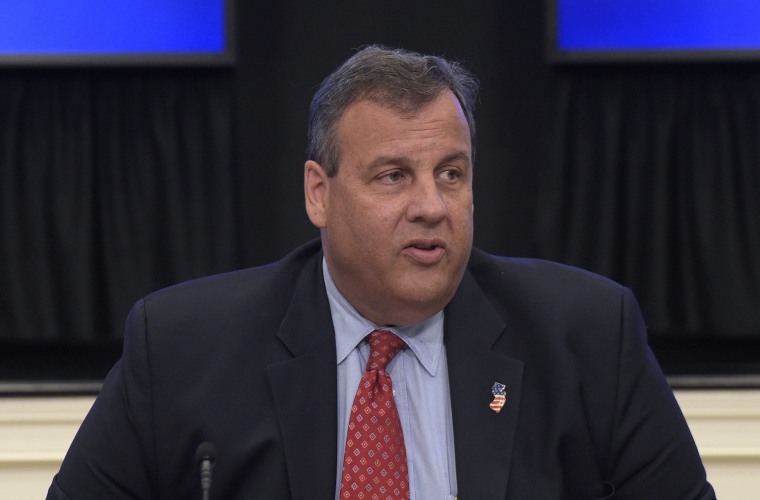 Meanwhile, on CNN's "State of the Union," New Jersey Governor Chris Christie said that Mueller's decision to use a grand jury in his investigation of possible Russian collusion with the Trump campaign is a "normal step."
"You can't issue subpoenas without a grand jury," said Christie. "It's the grand jury that actually issues the subpoenas. And so I think Bob Mueller wanted a grand jury that was focused on this so he could issue subpoenas and then review the evidence. That's a typical thing to be done in any investigation."
Asked about Trump's 17-day working vacation in Christie's home state, the governor replied, "Where else would he go?"