Police have arrested and charged a woman in connection with the shooting death of Kendra Hatcher, a beloved Dallas dentist who was gunned down in the parking garage of her home.
Crystal Cortes, 23, was charged with murder and is being held on a $250,000 bond, Dallas police said in a statement released Saturday. Police said her name is Cortes, but her family says the name is misspelled on a birth certificate and they go by Cortez.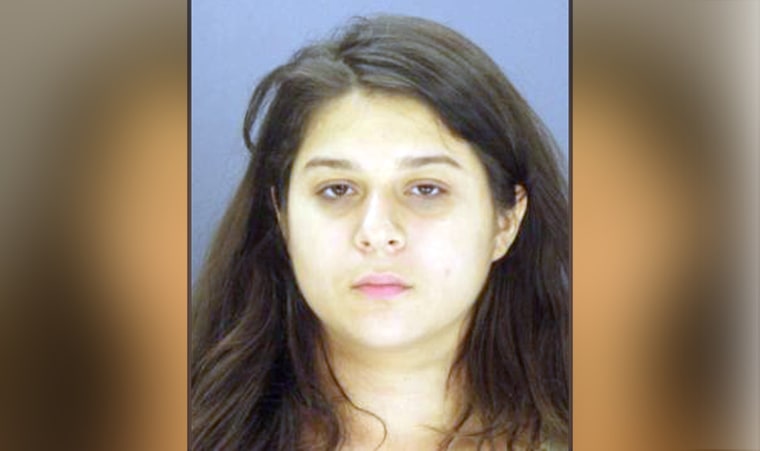 Cortes "admitted her involvement in the murder and has given detectives information that other unidentified suspects may have been involved," the statement added.
An arrest warrant said that Cortes told police that she had conspired with an unidentified man to rob Hatcher. Cortes told detectives she was paid $500 to drive the man to the parking garage to commit the robbery, police said in an arrest warrant.
Cortes said the man she was with shot Hatcher and stole some of her property, according to the arrest warrant, which added that witness statements and surveillance video backed up her account.
Hatcher, a 35-year-old Illinois native, was shot and killed on Wednesday after she pulled into her apartment building's garage at around 7:45 p.m., according to NBC Dallas-Fort Worth.
As Hatcher parked, a figure emerged from a nearby Jeep Cherokee and appeared to approach her. Witnesses described hearing a gunshot and saw the figure getting back into the Cherokee and driving away, police said. Investigators on Saturday were looking for that Cherokee.
Hatcher's death shook her friends and colleagues, NBC Dallas-Fort Worth reported.
"I still can't believe she's gone — I don't understand," Christine Foley, a friend, told the station. "She doesn't have a mean bone in her body at all. She would give you the shirt off you back if you needed it. That's why I don't understand."
Hatcher's aunt, said that the family won't be able to grieve until they know who killed her, and why. She doesn't believe that it was a robbery.
"Robbers don't walk up and shoot somebody first and then grab their stuff," Lisa Sato said in an interview Saturday. "There was no reason for a robber to kill her to get whatever it was they took."
A funeral is tentatively being planned for Saturday, she said.
"A car accident or something like that, it's different. Or even an illness, it's different," Sato said. "You know somebody did this, and you can't get past that until you know who and why they did it."
"I need a lot of answers," she said.